Capricorn Women
(22nd December to 20th January)

Capricorn Women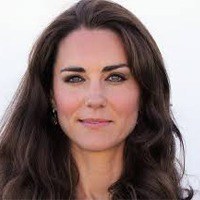 Kate Middleton
The women born under this Sign are modest, goal-oriented and tend to be aggressive about the tasks on hand. Besides, they are methodical and disciplined ladies who have faith in their strengths and know their weaknesses as well. The Capricorn women will not build castles in the air, if they set their eyes on something they try their best to get it. In order to understand these females better, read on what Ganesha has to say about them.
The Capricorn women seek security, authority and growth, and will not shy away from trying out new things and meeting people. They are traditional and outgoing, both. Besides, these positive individuals have a dynamic way of dealing with challenges. It is not surprising to see them manage household and work with equal efficiency.
The women born under the Zodiac Sign Capricorn are just and have a strong sense of equality. They will not only demand respect, but will also treat others with due respect. They believe that everyone should get equal opportunities to build a secure future.
The Capricorn women think profoundly, apply their rationale and explore all pros and cons before deciding on anything. They will never take impulsive decisions just for the sake of excitement. Their security is too precious to risk it like that.
Family values are important to these practical and prudent females. Most Capricorn women won't go against their family's wishes to get what they want. Friends, too, play an important role in their lives. Despite having a considerably big social circle, they will hang around with a bunch of intimate friends with whom they share a good rapport.
Resourceful and determined, the Capricorn women set high standards for themselves and others. Honest criticism is always appreciated. Those who want to take short-cuts and compromise on quality may have a tough time getting along with methodical, ambitious, tough, persistent and hard-working Capricorn women.
On the downside, they have a tendency to pessimism and melancholy if they fail. Continuous setbacks, delays and disappointments can affect them intensely. In the extreme, this trait can make them very depressed. The Capricorn women need to learn to harness their inner emotions.
In their romantic relationships, these independent women will not allow their partners to dictate terms. They will always stand by their partners through highs and lows, put their foot down whenever necessary and be equal partners. They long for companionship, and a dash of power, money, success and glamour will always make things more exciting for them.
If you want to know the fun-loving and independent Capricorn women in detail, please read the
Capricorn description
. It will indeed help understand the people born under the Zodiac Sign Capricorn better.
We also recommend you to read Capricorn Men , so that you can have a complete picture about how the people born under the Zodiac Sign Capricorn are.
Get your personalised
Kundali Matching
report and know whether your go ahead with your marriage plans. Let GaneshaSpeaks.com guide you in the right direction!