Capricorn Women
(22nd December to 20th January)

Capricorn Women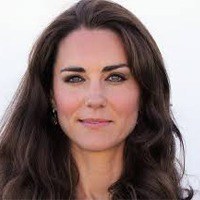 Kate Middleton
Known as the Goats, the women born under the Sign Capricorn are simple, goal-oriented and pursue their tasks aggressively. Besides, they are meticulous women who have full knowledge about their strengths and weaknesses. These women do not get carried away by fantasies, but when they set their hearts on something, they will go after it with determination. If you wish to understand these women better, read on about their characteristics.
The women of this Sign crave for security, power and progress, and will not shy away from experimenting with new things. They are both conservative and outgoing. Moreover, these optimistic women have a dynamic way of dealing with challenges. They succeed in managing both domestic and professional work easily.
These women are fair and have a strong sense of justice. They give and demand respect. They believe that everyone should get equal opportunities to build a secure future.
The Capricorn women think deeply, use their logic and explore all plus and minus points before deciding on anything. They will never take impulsive decisions just for the sake of excitement. Their security is too precious for them to take such risks.
These practical women are very concerned with family values. They mostly will not defy their family's wishes to get what they want. Friends also play a significant role in their lives. Despite having quite a large social circle, they prefer the company of a select few with whom they are on the same wavelength.
Resourceful and determined, the Capricorn women set high standards for themselves and others. They appreciate honest criticism. Those who want to cut corners or compromise on quality may have a difficult time adjusting to the nature of these meticulous and determined women.
On the negative side, they are prone to pessimism and depression if they suffer setbacks. And if they suffer such setbacks regularly, the depression it causes can be very severe. The Capricorn women should use their emotional strength positively.
When the Capricorn women are in a romantic relationship, they do not let their partners dictate terms, though they will support them through ups and downs. They crave for companionship, but it would be better if they had some power, success, glamour and money.
Do you want to know more about the Capricorn women?
You would benefit from reading
Capricorn Description.
We also suggest you to read
Capricorn Men
, so that you can have a complete picture about how the people born under the Zodiac Sign Capricorn are.
And if you are planning to get married, we would recommend you to get
Kundali Matching
done, so that you get a fully personalised Natal Chart based report from an astrological perspective.