↑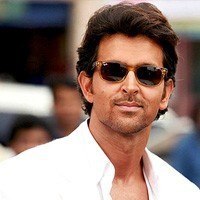 Hrithik Roshan
The Goats are conservative by nature and prefer to play by the rules. They are very protective of their emotional and financial security, and will not take anyone on face value. You will have to put in a lot of effort to prove your trustworthiness to get close to the Goat. If your sweetheart is a Capricorn, and you wish to get married, you would be better off first getting your
Kundali Matching
done. Some other characteristics of the Capricorn men are given here below.
You may feel that the Goats are slightly cold, detached and emotionally aloof. However, it is the Capricorn man's way of protecting his emotions. They take a long time to open up, express their love and share their experiences. You have to give them enough reasons to trust your sincerity. Try the
Friendship Report
– it is FREE!
Since they protect themselves so carefully, people find it very difficult to connect with them emotionally. This is why their desire for love, respect, and praise often goes unfulfilled. They are friendly and love to mix with people but you cannot expect them to be the partying types. Even at social gatherings they will behave conservatively. You will never find them behaving in a flashy way.
The Goats are generous and wise, and are admired for their logical thinking and simple outlook towards life. Their concepts are very simple and clear and these men will consciously try not to make matters complicated. They will utilise their energies in the proper direction and come up with practical, acceptable ideas. They take relationships very seriously. They will not commit to a relationship unless they feel they can do justice to it. You will never see them giving half-hearted attempts.
Most Capricorn men believe in quality and are not superficial. They prefer intelligence, integrity and character more than everything else. Besides, they are not the ones too fond of extravagance and materialism. They are self-dependent and sincere, and are happy to be in their worlds where they are surrounded by genuine well-wishers.
These Goats work with single-minded dedication, give all that they can to reach their goals and achieve their dreams. The Goats are ambitious, patient, often quite successful and will avoid self-praise. Want to understand the Capricorn men better? You may go through
Capricorn Description
as it will indeed help you to understand the people born under this Zodiac Sign better. We also suggest you read
Capricorn Women
, so that you can have a complete picture about how the people born under this Zodiac Sign are.
More on More on Capricorn