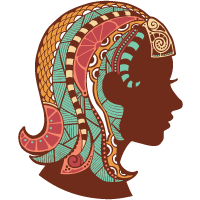 Know all about
Virgo
(August 24 – September 22)
Sanskrit Name : Kanya | Meaning of Name : The Virgin | Type : Earth-Mutable-Negative | Lord : Mercury
Lucky Color :Orange, White, Grey, Yellow, Mushroom | Lucky Day : Wednesday | Lucky Number : 5, 14, 23, 32, 41, 50

Virgo is the 6th Sign of the Zodiac, and they are industrious and duty-bound. Virgos are critical, exacting, and always give their attention to the minutest of details and obviously it's for a cause – to help others. Virgos like to serve more than anything else as it gives them great joy, and very rightly Virgos will do extremely well in any kind of job as they are methodical, hard working and efficient. Virgo is humane and modest. Virgo-born are expert communicators and they make use of their mental sharpness to the utmost benefit. Virgos will dress up well, maintain upright manners, strive to keep everything neat and clean and are very health conscious. Virgo-born will usually carry a lot of information with them on diet, health and hygiene. In love and relationship, Virgo-born are extremely faithful to their mates and Virgo-Male would help his better half with household chores. Virgo-born are protective and would always take good care of their life partner. Virgo-born are awesome parents, as they inculcate great curiosity in their children, and motivate their child to partake in different activities like drawing, dancing, skating etc. apart from the school activities.

Compatibility