Best Vastu Tips For Students To Get Success In Exam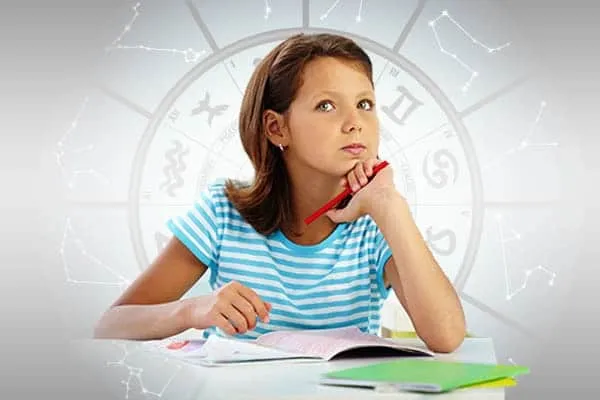 ---
Vastu For Students
We often hear parents lament about their child's success after moving to a new school, space, or home, but they seldom consider the shift of directions that comes with this change. To a large degree, a child's success is related to the direction they face when learning and the ambience of their room. It is not the amount of time a child spends studying that is important, but rather their attention and grasping capacity. It is critical to creating a conducive environment in the study room that will increase their attention and learning ability.
---
Vastu Tips For Students To Perform Better In Academics
The study room should be in the house's east, north, or northeast corner.
It is best to study and learn with your back to the East, but those pursuing higher education can do so with your back to the North.
Check that your child is not studying while seated under a light fixture. If a false ceiling is present, it can be repaired by interiors. The Feng-Shui flute may be ineffective.
Be certain that no mirrors are left open at night.
Since pillars, columns, sharp-pointed edges of furniture, open cabinets, and so on serve as obstructions and detract from concentration, ensure that the edges are curved.
Place the research table facing East or North for students pursuing higher education to ensure that the child is facing one of these directions when studying. South is not to be preferred at any rate.
Maintain a safe distance between the study table and the wall.
There should be plenty of open space in front of the child to promote new concepts and approaches. A door should not be placed behind the boy.
Place a calming artwork or poster on the wall. Do not put the bookcases against the eastern wall or over the study table in front.
Make sure the study table isn't cluttered with stacks of books.
A soft cotton cushion is ideal for a wooden chair.
The study room should be well-lit or as required.
A sufficient amount of natural light and air is needed. The child's shadow does not appear on the study table when studying.
To energise focus, a research lamp should be mounted on the left.
The table lamp should be held to the left of the study table to ensure enough lighting, and the monitor should be placed to the southeast or northwest of the table.
The colours used in the study room should be pastel and delicate. Pale yellow and off white are appropriate for an eastern bed, violet for a northeast room, and pastel green for a study room in the north. Off-white, white, and ivory are the most positive colours for a study space.
As studies and music go together, playing inspiring and calming music in the children's room is very effective.
In the study room, an aquarium can be installed.
Make sure your child sleeps with his head turned south or west, rather than north.
Place any newspaper or comics by your child's bedside or study table, if necessary.
Show framed medals or medals earned by the child on the south wall.
Finally, certain Yogic techniques may be used to improve focus.
Also Read: Vidyarambh Muhurat 2024: Dates, Timings & Significance
---
Some Vastu Tips To Bring Positive Energy For Students
A money plant in the room's southeast corner will aid your research. Moreover, having an aquarium in the northeast corner of the space attracts good energy. It is unavoidable that the person learning would encounter difficulties whether he or she is seated under a beam.
---
Vastu Tips For Success In Exam For Students
Students studying mathematics and accounting should face north for the best results.
Physics and architecture, on the other hand, should face south for the best results.
Furthermore, students can face south-east in order to train for subjects such as Chemistry and Biology.
Students should face northeast while studying subjects such as Hindi and Sanskrit.
Furthermore, students can prepare for Law, Business Studies, Economics, and English by facing the west.
---
Astrological Remedies For Enhancing Focus
When studying for examinations, it is normal to encounter difficulties with concentrating. Among all of the tight diet plans and research schedules, a pinch of Vastu tips will improve both your preparations and your grades.
If you're having trouble concentrating in class, take a moment to breathe and relax.
After that, arrange your research materials to face west or north. It will spread positivity and positive vibes around you, and you will no longer have to deal with the issue.
Additionally, when sitting back to read, face either east or north. It will assist you in staying focused.
Furthermore, choosing the correct colour is critical for increasing the focus. As a result, when covering your study table, continue to use green fabric. Green and blue are also good colours for focus.
---
Wearing Gemstones And Praying To Guru
Guru Stuti should be done in the morning every Thursday. The Gayatri Mahamantra is the perfect mantra for students to chant on a regular basis. Gemstones such as Pearl, Yellow Sapphire, and Mercury can also be worn. Consult an expert astrologer for gemstone recommendations to get answers to questions like which gemstone do I wear.
---
Invoking Lord Ganesha and Goddess Saraswati
Each Wednesday, your child should repeat the mantra, 'Om Gan Ganapataye Namah ( )' or the Saraswati Chalisa. Using a crystal mala, one can recite the Saraswati Mantra 108 times per day, which is 'Om Aim Saraswatyay Namah ( )' or simply 'Om Aim Namah ( )'. Pooja can also be performed and the Saraswati Yantra placed on the study table.
---
Buddhist Yoga For Students
Budhaditya Yoga is beneficial to understanding. When Jupiter takes over the Ascendant, it forces the human to learn and gain wisdom. One is more likely to learn law or medicine in this role. However, if Saturn encounters a stumbling block, it can trigger attention issues.
---
The Conclusion
According to Vastu Shastra experts, the energy balance of your home has a significant impact on your child's education and development. Although it affects people of all ages, it has a greater effect on youth. When they develop patterns and beliefs in the household, the Vastu of the house plays an important role in influencing their future. If the Vastu and energy flow are right, it will help them focus on their studies.
---
---
Get 100% Cashback On First Consultation