The Stars and Your Marriage: A Deeper Dive into the 2024 Report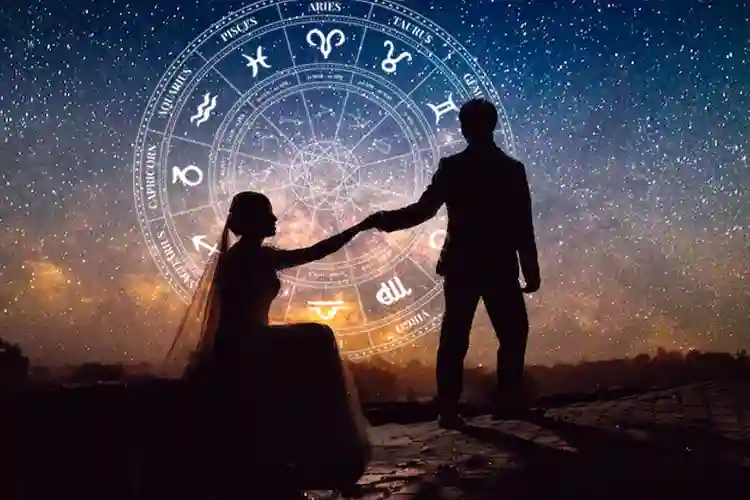 Your journey towards marital bliss just got a lot more intriguing with Ganeshaspeaks.com's comprehensive 2024 Marriage Report. This isn't just your typical horoscope; it's a deep dive into the celestial insights that will shape your marriage in the coming year.
Marriage is a sacred bond, and understanding the cosmic forces at play can make all the difference. Our expert astrologers have meticulously analysed the planetary alignments to provide you with a roadmap for your relationship.
---
Here's what you can expect from our 2024 Marriage Report:
Personalised Insights:

Your marriage is unique, and our report reflects that. We provide tailored insights based on your birth chart, ensuring accuracy and relevance.

Monthly Forecasts

: Get a month-by-month breakdown of how the stars will influence your marriage throughout the year.

Compatibility Analysis:

Wondering how compatible you are with your spouse? Our report delves into the dynamics between you and your partner.

Challenges and Opportunities:

Discover potential challenges that may arise and how to navigate them. Uncover hidden opportunities for growth and harmony.

Remedies and Solutions

: If the stars reveal any obstacles, fear not. Our report includes practical remedies and solutions to keep your marriage on the right track.

Communication Insights:

Effective communication is key in any marriage. Learn how to enhance your connection through celestial guidance.

Love and Romance:

Explore the romantic aspects of your marriage, including auspicious periods for strengthening your bond.
---
Whether you're about to tie the knot or have been married for years, our 2024 Marriage Report is a valuable tool to enhance your relationship. Let the stars be your guide to a happier, more harmonious marriage.
Visit Ganeshaspeaks.com today to uncover the celestial secrets that will shape your marital journey in 2024. You're happily ever after starts here.
Discover Your Marriage's Cosmic Path in 2024 – Dive Deeper into the Stars by speaking to the best astrologers at GaneshaSpeaks. Download the app now and avail the exclusive offers. Download the app
---
---
Get 100% Cashback On First Consultation