A Beginner's Guide To Spiritual Meditation
You may get stuck around with different definitions of meditation, however, the real purpose of meditation is where you continuously focus your energy on one object of thought. Meditation can help you reveal the true essence and nature of the thought behind the object. Moreover, meditation can convert your thinking capability to feel. Thus, it can basically take all the complexities of your mind and convert it into simplicity.
But then the question arises, Is meditation spiritual or mental?
Different religions practice meditation in different ways. When it comes to mental or mindful practice of meditation, it doesn't follow any religion or faith. Anyone who wants to focus on awareness and gain calmness can follow it. When it comes to spiritual meditation, it creates a guided focus towards the desire and ability to channel your inner thoughts and benefit others from the same.
Some people mistake that the point of spiritual meditation is to enhance your superpowers, or learn telepathy or mind reading techniques. But, basically, spiritual meditation is something that will promise you to be honest and kind and help you embrace the compassion towards other living beings, be it a plant or a human or infact an animal. Gentle appreciation and gratitude is something that can uplift your spiritual like-mindedness.
There are various types of meditation depending upon the level of spiritual feeling you want to encompass.
Read more on: What are the 10 types of meditation?
When you start with spiritual meditation the chances are you have zero knowledge about the process. But, rather than the process of spiritual meditation, you should focus on getting to know yourself. The key step to starting spiritual meditation is to start accepting what and who you are. It is like befriending yourself.
Here is A Beginner's Guide To Spiritual Meditation:
Let It Go
Spiritual meditation is something you would look forward to when you are extremely calm. First and foremost you need to learn to let go of all the grudges you have been beholding. It can be extremely difficult for you, since the grudge you have been holding might be years and years old. But once you establish yourself with spiritual meditation you'll know that grudges can only bring in pain and holding on to such pain can never help you to attain spiritual alignment. Spiritual Healing Meditation can help you enhance your self healing and appreciating power.
The sooner you forgive, the easier it will be for you to move forward with your spiritual journey. It might take its course in time, but once you go through the process of letting it go, you will find your antidote to holding on to the pain.
Begin To Focus
With various Spiritual Meditation techniques, you can easily try to focus on personal calmness and helping other individuals achieve the same. So, when you start with yourself, look at your own mind and accept yourself with tenderness and utter compassion. Once you start accepting yourself, you will ultimately channel your behaviour towards everyone you meet. While you continue towards your spiritual meditation techniques, you will see how when you start to focus on helping others, you begin to worry less about your problems, and leave your desires and frustrations aside. This is basically a type of spiritual healing in itself.
When you begin to focus on something so selfless, the spiritual meditation you practice can help you be happy, calm and helps you avoid pain and hurt. The more you focus on helping others, the less spiritual energy you will spend behind worrying about things that don't matter.
Be Thoughtful
Bring in your thoughts and concentrate them on following a particular faith, a faith that brings you comfort and helps feed your spirit with positivity. This will help you find a source of well being in the meditation centre. You can simply try your spiritual meditation with other like-minded people.
You can also bring in your religious view to the meditation and incorporate thoughtfulness to your spiritual meditation. This will help you sustain and embrace your faith.
Stay Open To Possibilities
We are all open to different ways of living and thus, we have certain universal needs and experiences. Every living being on this planet is looking forward to a life that gives out no misery or pain. However, we don't think any of us can actually live without the pain. So, we can just learn to embrace it.
Spirit Guide Meditation can help you feel connected to other beings. It helps us learn compassion and bring in the importance of every individual around us. Acceptance of all the small and big parts and pictures can open up your mind towards the universe and release you out of the labyrinth of self importance. We must embrace the change and move towards greater spiritual awareness.
Bring in Originality
Originality encourages you to stop pretending and be yourself. You must stop being someone you are not just for the sake of making someone else happy. Many people have become accustomed to a make-believe life and thus, have no clue how to be original and content with themselves.
If you are a different version of yourself at work and at home, maybe you have just started contributing more towards the wellbeing of others and not yourself. The clarity that spiritual meditation can provide you will be useful for your true path towards authenticity.
Along with the physical and mental health benefits, spiritual meditation can be a great help for you that can help you retain and maintain mindfulness.
After reading this article, you might have already figured out how spiritual meditation can help you experience genuine joy and calm. Spiritual meditation techniques are a little difficult to rely upon for clear and progressive results. Thus, try your own version of spiritual meditation and develop the fundamental axis of your existence with authentic guides.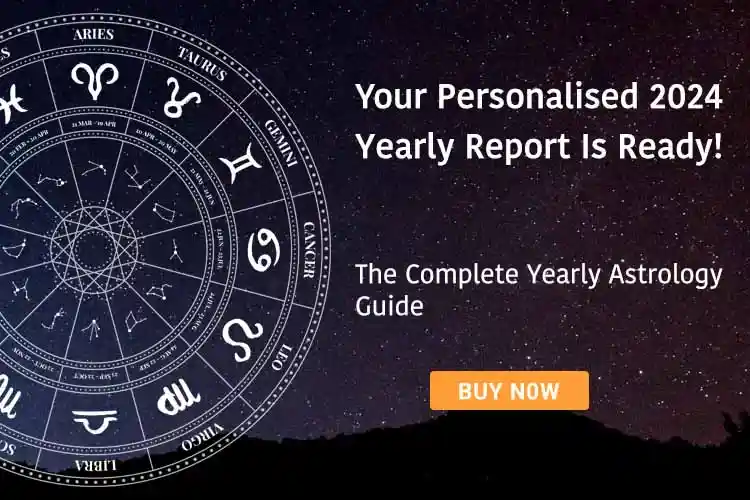 Share Your Problem, Get Solutions