Top Ten Spiritual Disciplines To Practice to Evolve Soulfully
Have you ever been into a phase where you seem to be suddenly blinded by a bright light or experienced deja vu or a moment where you seem to be in a different world? Think about it…if YES, then how it comes to be connected with your spiritual world and what disciplines help you evolve spiritually.
With physical body training, it is also crucial to develop your spiritual strength, to prepare yourself both physically and spiritually to fight against all odds of life and unprecedented times.
We are somewhere locked down in our own limitations without fully accepting our true selves and never looking forward to helping build a strong, resilient soul on moving the mountains. But, things can work in your favour and help you grow and emerge stronger spiritually by practising the following disciplines. Among the various spiritual disciplines, here we will talk about the most important ten spiritual disciplines.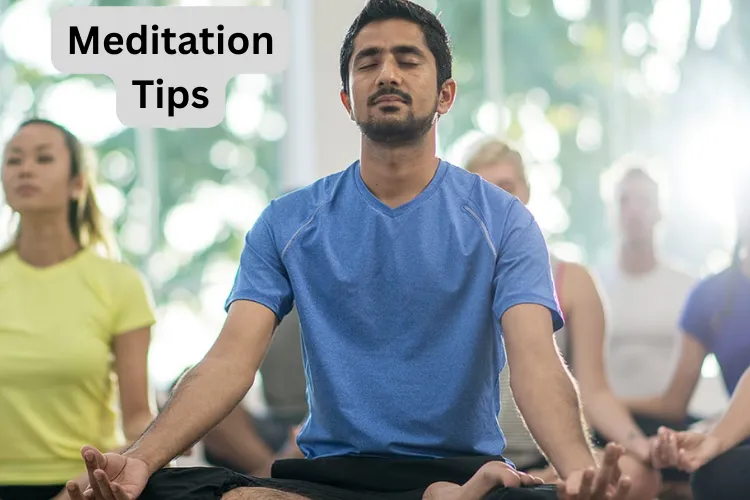 Table of Content
What are the Ten Spiritual Disciplines?
Spiritual Discipline of Meditation
"Meditation is a way for nourishing and blossoming the divinity within you." – Amit Ray.
Among all, this is on top of the list of spiritual disciplines – a must to follow for your quest towards divinity and spirituality. The goal of meditation is to reach your inner self and connect with your Universal Self. Although meditation doesn't always reach profound spiritual mysterious revelations, it's more about letting you understand your true self, inherent potential and a guide to achieving internal serenity.
You can start practising meditation at any time of your life stage. There are no too hard and fast rules and strict guidelines to follow about starting your meditation regime. There are various forms of meditations that you can practice at your ease.
A time to breathe in and breathe out!
Find here Simple Steps to Meditate.
Spiritual Discipline of Prayer
"A prayer that comes from the heart can indeed move mountains; it brings you closer to God." – Rebecca Small.
One of the most paramount in the spiritual discipline, Prayer, is just like your habit. Although one of the most overwhelming and simplest practices to follow, Prayer is a gateway to open your heart to God. No doubt, prayer is different for every human, and one of the hallmarks of all religions is Prayer. It is nothing about reciting those hard slokas, mantras or verses from religious books, but honestly opening your heart like children to our father.
Though you may not be oblivious to this discipline, at times, you might not put your faith into it. The best way to stick to it is to think that you're talking your heart out to your buddy (God).
A time to fold your hands and talk to your Higher Spirit – God!
Spiritual Discipline of Fasting
"Fasting is not just a physical discipline; it can be a spiritual feast." – Jentezen Franklin.
Among various spiritual disciplines, fasting is mostly misunderstood. In a more intense manner, it is a practice of voluntarily disowning the normal activity to reach the greater depths of spirituality. It centres on spiritual purpose and helps you recognise what power you possess and what control you can bestow. It is more of cleansing and detoxing your body as well as the soul. And the best thing is that you experience the real taste of hunger and thirst.
Fasting can be of many kinds. It may be fasting of normal food, the fasting of words, or the fasting of materialistic things. Take power and control to reign on your yearnings of frenzy things.
It a time to put those junkies away and let your taste buds be at rest!
Spiritual Discipline of Study
"The scriptures do not change, but we do, and so the same scriptures can give us new insights every time we read them." – Elder Mervyn B. Arnold.
Studying the scriptures is that discipline that takes you back to the history of mankind, helps you understand the omnipresent deeds and gives you a wider vision of the future. It is a concentrated observation over the holy books to understand its original meaning and how it stands true in the present time also. Practically, Study is all about how you digest these religious scripts and apply their teachings to your lives. The deep study will give different meanings and context every time you skim through these holy scrolls.
"Well, Humanity is the Best Religion to Follow" – Anonymous.
You can start by reading a passage from a manuscript or holy text for a day. Slowly you'll gain the meaning and will evolve with your perspective every time you get engrossed in it.
A time to delve deeper into the valley of scriptures (of the religion you follow)!
How do you apply Spiritual Disciplines in your life? Consult our online therapist to get the perfect guide.
Spiritual Discipline of Service
"If we do not lay out ourselves in the service of mankind, whom should we serve?" – Abigail Adams.
As the adage goes – Service to mankind is service to God; presumably, serving humankind is more valuable than any other form of spiritual discipline. Serving your fellow beings and helping them in dire need is what humanity stands for. Your spirituality glorifies in the light of servitude and helps you evolve to a new level. Though many lacks to be obliged to this practice, it helps you take you nearer to your true identity and the real purpose of your life.
You can start with volunteering at a social community or leveraging your skillset for the growth of any individual, offering your service to a non-profit organisation or social support networks. No doubt, offering service gives you immense peace and happiness.
A time to pay back for your existence in the form of serving the living world!
Spiritual Discipline of Generosity
"Generosity is a practical expression of love." – Gary Inric.
Being generous seems not to be in everyone's persona, but Generosity is plausibly more about giving. It's about changing the way you think about giving, sharing and managing your available resources. When everything that belongs to us ultimately belongs to the almighty, then what is the reason for stocking all the goldies in the basket. Giving and sharing possessions and riches helps to have a different outlook and will satisfy your soul. The problem is not about money, assets and materialistic possessions, but the attitude towards them.
Giving away and being content with what you have is what you need to learn and practice for spirituality. Just spare some bucks helping the needy or share your stuff, and Bingo, you are well to go with generosity. Ultimately, this frees you from the burden of time, money and worldly materials.
A time for the Gift of Generosity leading to greater health and happiness!
Spiritual Discipline of Gratitude
"Feeling gratitude and not expressing it is like wrapping a present and not giving it." – William Arthur Ward.
Being thankful for all your blessings is what brings you to Gratitude. With the world moving towards growth, your gratitude practice helps you to live your life better and make you happier. Whether having those doughnuts make you happy or your heart flutters to that red rose from your soulmate or partner, be thankful for all of them. Gratitude levels up your spirituality, making you feel more content and happy for everything you have and receive.
Following these three simple things, you can practice gratitude. Start feeling more grateful for whatever things you have, and appreciate all the moments and good things in your life. Express gratitude to yourself and others who help you to lead this beautiful life.
A time to be grateful for all things you receive from your loved ones & blessings from GOD!.
Spiritual Discipline of Self-Examination
"Honest Self-Examination is always the best prescription for whatever troubles the heart." – Anonymous.
Knowing yourself is the biggest treasure you own on this earth. And the spiritual discipline of self-examination helps you to uncover that treasure. With all your Facebook likes, shares and Instagram hearts and followers, you strive not to lose them. But, the greatest fear you may have is acknowledging your weaknesses. And, your heart never says YES to do that. You may fear to learn your ignored desires and sorrowful regrets, making them hazy with thickened lenses. Nevertheless, you need to be hard on this.
It is good to regularly have a hard look in your soul mirror. Committing yourself to self-examine helps you work on your weaknesses and help you grow up strongly with your strengths.
A time to self-examine your soul and become your true self!
Our online therapist helps you with all kinds of wellness problems. Talk to them now.
Spiritual Discipline of Silence
"Silence isn't empty; it's full of answers." – Anonymous.
Looking around, you can find that technology has made us always accessible at any time. Rarely disconnected from the internet, we endlessly binge on various entertainment options. And, this noise all around creates so much chaos internally. But, SILENCE can calm down everything. Most importantly, meaningful silence is always better than meaningless thoughts or words. So, why not shut down that limitless chattering with Silence and listen to it as it has so much to say.
Start with 2-3 minutes of silence. It's not about avoiding speaking but also putting a period on that constant bugging in your mind. Silence helps you to digest your words and improve your thought process. Therefore, try to silence those words internally and externally and see how more aesthetic you feel.
A time to let your words/thoughts melt down into the ocean of Silence!
Spiritual Discipline of Worship
Worship gets you through the hardest times in your life because it shifts your focus from the problem to the problem solver.
Struggling with day to day life troubles, we seek a pathway or abode that gives us hope that things are gonna be smoother and life easier. And, no better substitute for worshipping comes into play. Profusely, worship is about getting closer to your ultimate soul source – God and helps in drawing close to your inner spirit. When you start accepting this spiritual discipline – worship, you seem to grow abundantly in all aspects.
The essence of all the spiritual disciplines falls under worship. Start believing in the faith you're following and tend to be humble with yourself. Rather than the following fame, positions or people, find worth in yourself, which is a truest worship and devotion to God.
A time to raise your hands to heaven, & let the universal power shower on you!
Following these spiritual disciplines, you may find a different world and help yourself evolve more spiritually, leading to a resourceful life. However, at times, people may find it quite intriguing following these disciples. And can come across certain most common questions. Let's decipher the spiritual glyphs to find the answer to these queries.
What Are The Three Types Of Spiritual Practices
Into the world of spirituality, the three major types of spiritual practices, which are as follows: a pathway to devotion, the pathway to service and keeping a gratitude journal.
What Are The Inward Spiritual Disciplines?
Among the various spiritual disciplines, as we have decoded above, there are the inward spiritual disciplines, which are the most internal among all the disciplines and have their own stand. Meditation, Prayer, Fasting and Study are the four disciplines.
Well, the decision to train your soul should be your choice rather than forcefully applying it. And, being consistent with the practice helps you to achieve your purpose. No doubt, persistence is solely essential to stick to spiritual disciplines and practice them religiously.
you can also talk to our expert therapist to get depth knowledge about Spiritual Disciplines.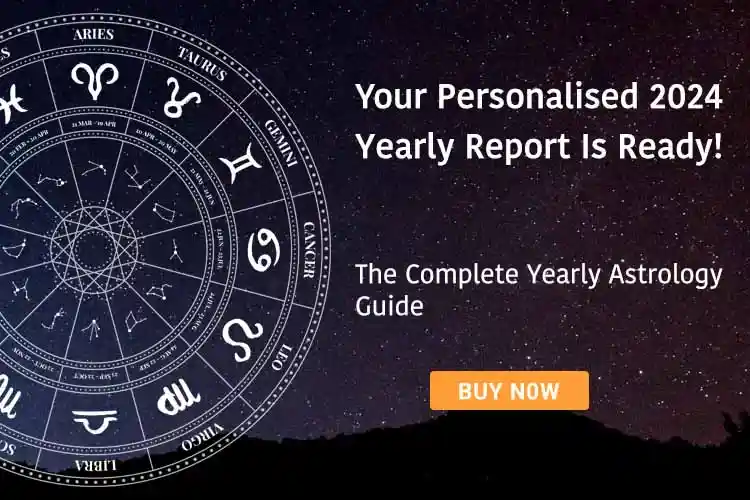 Share Your Problem, Get Solutions