What is Spiritual Awakening? Here's All You Need To Know
Are you completely new to the concept of spirituality? How do people choose this path, and what are the reasons? Or if you are someone who is already on the journey and want to understand the phenomena that is 'spiritual awakening'? You have come to the right place. Here, we are deciphering just the same.
Before we explain spiritual awakening, it is essential to understand some definitions first. Let's start with the most important of them all. What is spirituality?
Table of Content
What is Spirituality?
One of the reasons why everyone is so confused about spirituality is that there are several definitions out there. Everyone is defining spirituality in their way. On the flip side, that is the beauty of it. You don't have to bind spirituality in any definition, and for everyone, it can be different. The best part? It is perfectly fine, whichever way you want to follow.
Still, one can try. Spirituality can be a certain way of living with certain perspectives, having a purpose in your life with a sense of peace. Moreover, it is a practice of connecting your being to the universe or the higher power, believing in the greater good. At times, spirituality can be religious, but it doesn't always have to be. In simpler terms, you can call it a practice to understand the meaning of life.
What is Spiritual Awakening and Enlightenment?
Now, what is a spiritual awakening? As the name suggests, it is waking up to life, leaving the ego so your soul can rise within yourself. It starts in your mind, your soul, and your emotional being, and then it can translate to the way you live your life.
On the other hand, Enlightenment refers to the act of achieving knowledge or a deep understanding through experiences. By implementing principles of spirituality, you can achieve the state of 'enlightenment. However, keep in mind that enlightenment does not mean you are spiritually awake. Spiritual awakening and enlightenment are closely related, yet two different things.
In day-to-day life, with our environment and interactions, we collect a series of understandings, and they become a part of our 'way of living' with time. In these interactions and behaviour patterns, the ego starts to reside in our minds. Spiritual Awakening is the process of letting go of that ego and return to our 'original spirit,' as Taoists used to call it. They believe this process is what will make us truly human beings.
The Process of Spiritual Awakening
The spiritual awakening happens when we realize that we need to let go of the ego. Your ego will subside, and spirit will take its place. Taoists call it the process of the higher soul taking the place of a lower soul.
Many of you may visualize the process of awakening as not a single moment. There are chances that you may experience something like that, but they can be recurring, passing, or simply fleeting. In short, they are not momentary.
There are stages of spiritual awakening, and as you learn more about your true self and spirit, you are likely to grow and develop into it gradually, over time. This is where it can confuse many people. You are likely to experience many momentary spiritual experiences, and they can pass by after that. Spiritual awakening is the process of constant growth and development while experiences are momentary.
Signs of Spiritual Awakening
One of the most important aspects of Spiritual Awakening is seeing the signs, the subtle changes in yourself. Let's see what some of the indications of Spiritual Awakening are.
1. Behavior
You are most likely to observe a change in your behaviour on a day-to-day basis. You will let go of your compulsive and addictive feelings one by one. These emotions are related to your lower soul, and they will be replaced by the higher soul, which is oblivious to all these.
That will happen as you will start to feel content within yourself. This completeness would be for the present, this moment right now, and it is surely a sign of spiritual awakening. Without those negative emotions, you are likely to feel more modest and kind towards others without actively trying.
2. Emotions
Something that is holding you back emotionally can hinder your progress and stop you from achieving spiritual awakening. It can be childhood trauma, an experience that has wounded you emotionally in the past, something that your emotional body cannot let go of.
With spiritual awakening, you will let go of those bad experiences and allow yourself to be in the present. You will allow yourself to let the emotions flow, feel about the things happening around you deeply and genuinely without any baggage from the past.
Once again, this awakening is about getting closer to your true self as a being, and nothing will help more than feeling compassion. Anger, guilt, and fear are some elements that you will feel fading away in the background.
3. Self-Reflection
Self-reflection is one of the essential signs of spiritual awakening. It will help you slow down and have a look around. The process of self-reflecting can be hard sometimes, especially in modern times when everything is moving at supersonic speeds.
With spiritual awareness, you will slow down, and instead of worrying about the future and the race of life, you will learn to reflect on the present. It will lead you to a better understanding of your acts and behaviours. In Buddhism, it is called stopping and seeing.
Self-reflection will help you get rid of your judgemental tendencies. You will blame and criticize less. On the other hand, spiritual awakening will help you look at your present more objectively without any prejudices.
4. Values & Principles
With spiritual awakening, you will develop your own set of values and principles to live by. A framework or a standard you set for yourself to live as ethically as possible with the utmost integrity. Your ego will pull you away from this as these values sometimes ask for self-sacrifice, but spiritual awakening will help you see the morals.
Here, these values and principles are different from what religion teaches us. Religion is a predefined set of rules that tells you what to do and what not to do. Whereas you are likely to create your values or change the values you live by when it comes to spiritual awakening.
It can change your worldview for the better when it comes to values of justice, beauty, and self-sufficiency.
5. Transformation
Ego drives all the things you define yourself by. Before spiritual awakening, you are likely to be focused on your work and the money you earn from it. Your social status, your friends, family, and your achievements. Notice that all of these factors are external.
Spiritual awakening is about the transformation from these external factors to finding what lies within. Your thoughts, conscience, dreams, and feelings are what makes 'YOU', and the external factors come after them. Spiritual awakening is the transformation from the OUTER world to the INNER self.
6. The Vision
Most of us view the world as a binary. Our concepts are made on the presence of something or the absence of it. For example, we tend to see people as GOOD or BAD, MALE and FEMALE, and so on. However, there is more to the world than just the simple black and white; there is GREY matter that incubates both good and bad tendencies.
Spiritual awakening is that journey to see the grey. It will let you see the world for what it really is. Rather than avoiding the ambiguities of life, we should be open enough to accept them. This openness can lead us to the ultimate truth. This way, we take our first step to accepting the 'wholeness'.
7. Salvation
Here, salvation does not hold a religious meaning. The ego is what keeps us bound with negative emotions like fear, stress, and desires. Spiritual awakening is about inheriting the okayness to live without those negative emotions.
This will lead you to salvation, as it is called 'Moksha' in Hinduism. When you are not affected by the things around you negatively, you have attained that ever-eluding freedom.
Spiritual awakening is that relaxation of inner freedom. You are making yourself free from the world's external factors and finding your true self in the process.
8. Taking the Responsibilities
Here, we are not talking about worldly responsibilities. This is about taking on the responsibility and accountability of your thoughts. With spiritual awakening, you will hold yourself responsible and be honest with your thoughts, feelings, and emotions.
This also converts into your actions. Guilt is sometimes helpful and helps you make conscious of your behaviour and thoughts. But remember, it is not the guilt that comes from someone else. Here, you are taking responsibility for your thoughts and actions so you can correct them morally. A spiritual awakening will help you stop fooling yourself.
9. Choices
With spiritual awakening, you will see the biggest changes in the choices you make. This relates to the signal we have just mentioned above. When you hold yourself accountable for your actions, you will see a change in your lifestyle choices. It will also take you away from your selfishness, one more act of leaving behind your ego.
This will help you in making better choices in your life. Somethings that you may have accepted before as normal may now disturb your conscience. Spiritual awareness will alter your behaviour for the better. Ethics, principles, and values will help you to be an enlightened being of high morals.
10. The Connection
If you know about the spiritual self, you must have heard of the soul's connection to the universe. Spiritual awakening can uplift you to a higher horizon. With spiritual awakening, your soul will leave its fears behind and connect with bigger power.
Your lower spirit has a fear of separation; the higher self has no such fears. It is separate from any recognitions of gender, race, nationality, or any label. The soul is simply the essence of your existence. A spiritual awakening will help you understand this and allow you to connect to the universe. Completing the circle, spiritual awakening is about leaving yourself behind, letting go of 'ego'.
Now, these are some of the signs that will indicate the spiritual awakening. However, some false signals can trap you into thinking that you have achieved the spiritual awakening when you have not! These are also important to know.
Some False Signals of Spiritual Awakening
If you think you are good and the others are evil, this is a sign that you are not on the right path to spiritual awakening. Sadly, many religions teach us that. Here, the key is not to be judgemental towards others and understand individually.
Identifying yourself as a spiritual person will not help you either. Identifying is just another way of inflating your ego and separating yourself from others. There is no such thing as Spiritual or Material. It is important to understand that identifying yourself does not make you better than others.
Having wrong expectations from your spiritual experiences can also take you on the wrong path. If you seek 'the light', it will only stop you from developing within, and you will be lost looking for something else. Also, seeking that goodness will enhance the ego in your persona, making you believe that you are a good person.
Immaturely believing that you are nice to others and innocent at heart can also make you feel that you have achieved spiritual awakening when you clearly have not. It is a manipulating technique your lower soul uses to make you feel better about yourself. It will not take you to the spiritual awakening.
If you are reading a lot of spiritual material, being part of a religious group, or indulging in any spiritual activity, you may fall into the trap of thinking that you are better than others. Again, this is a judgemental mentality that will take you nowhere but closer to your ego.
What Helps in Achieving Spiritual Awakening?
Multiple factors can help you approach spiritual awakening. Just like the definition of spirituality and enlightenment, the process will be different for everyone, too. It can be physical, emotional, or both together.
Things like spending time outside, laughing, dancing, connecting with your community, volunteering, practising gratitude, and slowing down are some of the activities to open yourself up to spiritual awakening.
Meditation helps a lot of people. However, it can be one of the experiences and not the state of constant development, as we discussed earlier. On the other hand, meditation can help you slow things down and reflect on where you are with your spiritual journey.
With meditation, it is important to stay stress-free as you cannot meditate properly with an anxious mind, hindering you from reflecting on the present. Still, here we are discussing a guided meditation that you can try to approach spiritual awakening.
Guided Meditation For Spiritual Awakening
Here, we will try to understand how meditation can help you in your journey to spiritual awakening. Take these as some tips and steps to follow. You can also add them to any meditation practice you are already following.
1. Clear Your Mind
It is important to let go of any grudges you have been holding on before you start to meditate. It is important to forgive, and the feelings of vengeance will not help you or others. The sooner you let go of the grudges, the easier the process of spiritual awakening will get. Moving on is important when it comes to both meditation and spirituality. Clear your mind and wish others well. This will only help you with your journey.
2. Focus
This may be the time to focus on your spiritual goals. You can only help others, but you will have to start with yourself first. Focus on the benefits you want to achieve for yourself and others.
3. Bring Mindfulness
This is the process where you will actually 'meditate'. Kindness, connection, and openness come from mindfulness. Mindfulness will help you remain open to connect with the universe. Here is what you can practice.
Sit back and breathe. Be comfortable with your breathing and energy flow.
You can close your eyes or keep them open based on your preference. If you have your eyes open, have a soft gaze downward.
Breathe in and out. Focus on your air going in and going out. Use your breathing to anchor your focus there.
Make yourself comfortable. Scan your body for any tension and let it go.
If your mind wanders off, you can acknowledge it and come back to breathing whenever it happens.
4. Keep Your Mind Open
When you are meditating for spiritual awakening, you need to keep your mind open to all the possibilities. As we mentioned above, you have to let your 'EGO' go, and then only you will be free from the 'LOWER SOUL'. Therefore, having an open mind will help you with spiritual awakening.
5. Be Yourself
It is important to be authentic while meditating for spiritual awareness. This is not an activity you are doing for anyone else. Once again, be realistic about your thoughts and take responsibility for them. Embrace the authenticity and integrity, and it will help you a ton with your spiritual journey.
Ending Note
So, these are some of the things you need to know about spiritual awakening. The experience, as we said, will be different for everyone. These are some signs and traps you need to be careful of when you are on your spiritual journey. With that, we say goodbye and wish you a successful spiritual endeavour. All the best!
Star Guide
Day Guide
Comprises of events likely to happen, hourly guidance, precise timeframes & Dos and Donts
Life Meter
Know the percentages of different aspects of your physical and mental state
Compatibility
Check out how well will your wavelengths with others match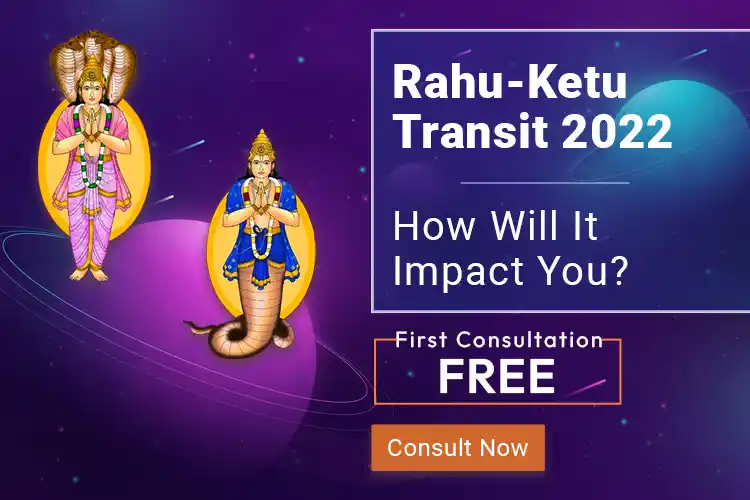 Share Your Problem, Get Solutions