Know The Significance & Broad Outline Of Lakshmi Purana
Goddess Lakshmi is worshiped in India with a lot of respect and reverence. Every state & region of the country worships Goddess Lakshmi in their own style and manner. Maa Lakshmi is said to be the goddess of wealth and prosperity. People worship Maa Lakshmi for wealth and happiness and prosperity. For centuries, we have known about the gods and goddesses through various Puranas and religious texts. Puranas are considered to be the holiest religious texts. In this sequence, Lakshmi Purana or Maha Laxmi Puran also holds a lot of importance. Lakshmi Mahapuran first came into circulation in the country in the 15th century. This scripture was first written by Odia litterateur Balram Das. Since then it has spread throughout the country. Laxmi Purana mainly puts up the promotion of feminism by mother Lakshmi as she rises against the vices and evils.
As per Sri Lakshmi Purana, once Goddess Lakshmi meets Shriya, a low caste woman, Lord Jagannath's elder brother Balarama gets angry with Mother Lakshmi. On this, Mother Lakshmi curses her husband and elder brother-in-law to leave the Jagannath temple without food, water or shelter. The Lakshmi Purana texts are more prevalent in states including Odisha, Chhattisgarh, Jharkhand, West Bengal and Andhra Pradesh.
Table of Content
What Is The Meaning Of Lakshmi?
The word 'Lakshmi' is made up of a combination of two words. It means achieving the goal. The first word of the word Lakshmi is 'Laksh' and the second 'Me'. Means she is the goddess who leads to the goal.
Laxmi Puja Has Special Significance On Fridays
The worship of Maa Lakshmi is done especially on Fridays. Worshiping Goddess Lakshmi on this day gives best results. According to religious belief, Goddess Lakshmi is considered to be very sensitive and playful. Therefore, she does not stay in one place for long.
How Mata Lakshmi Originated?
According to Sri Lakshmi Puran, the terror of the demons had also increased a lot. The demons had established their superiority over the three worlds. Consequently, even the throne of Indra, the king of the gods too had been usurped by the demons. For several thousand years, the people of heaven were ruled by the demons. During that period, gods kept wandering here and there in fear of the demons. Therefore, all the deities reached Lord Vishnu and pleaded to him for their protection.
Then, Lord Vishnu advised the gods to churn the ocean. The gods were told that by churning the ocean, they would get nectar. And when the gods drink that nectar, they will become immortal. Then they can fight and defeat the demons and re-establish their supremacy. So, following on the brief of Lord Vishnu, all the gods along with demons began churning the Ksheer Sagar.
Consequently, 14 gems were procured from the churning of the ocean. Maa Lakshmi also came out as a gem along with nectar and poison. Later, Lord Vishnu accepted her as her Ardhangini (better half). As per the scriptures, Goddess Lakshmi was born on the day of Sharad Purnima.
The Eight Forms Of Goddess Lakshmi
According to Lakshmi Devi Purana, there are 8 forms of Goddess Lakshmi. The one who resides in Vaikuntha is called Mahalakshmi. Swargalakshmi who resides in heaven. Those who reside in Goloka are called Radhaji, those who reside in Yagya are called Dakshina and those who reside in Griha are called Grihalakshmi.
The Different Names And Forms Of Mata Lakshmi
Maa Lakshmi is known by various names. In which mainly Sridevi, Kamala, Dhanya, Harivallabhi, Vishnupriya, Deepa, Deepta, Padmapriya, Padmasundari, Padmavati, Padmanabhapriya, Padmini, Chandra Sahodari, Pushti, Vasundhara etc. Mother Lakshmi's mother's name is Khyati and father's name is Bhrigu. Her brothers names are Dhata and Vidhata, sister's name is Alakshmi. She has a total of 18 sons. The main ones are Ananda, Kardam, Srid and Chiklit. Her abode is in Ksheersagar and she resides on a lotus with Lord Vishnu.
Conclusion
Goddess Lakshmi symbolizes wealth and prosperity, which is the fundamental basis of every material and mental need. Thus, Sri Lakshmi Purana describes the details of this highly significant female deity. Maha Lakshmi Purana can provide us the guidance to increase our prosperity by invoking and pleasing goddess Lakshmi.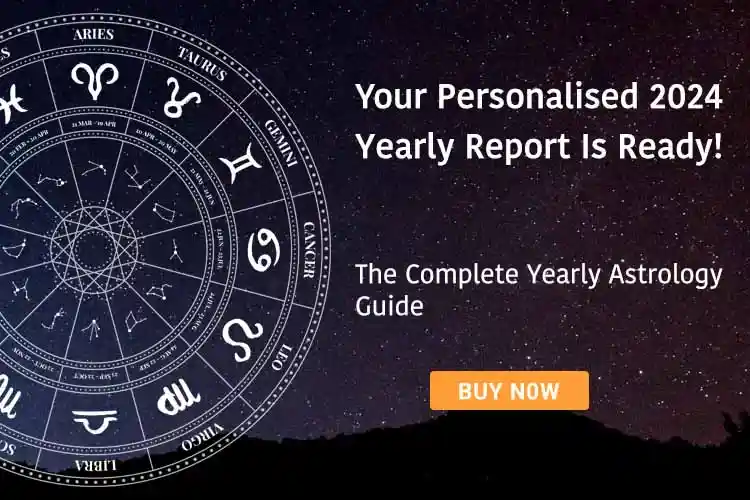 Share Your Problem, Get Solutions