Year 2023 Astrological Overview: New year 2023 will be the year when difficulties will be overcome.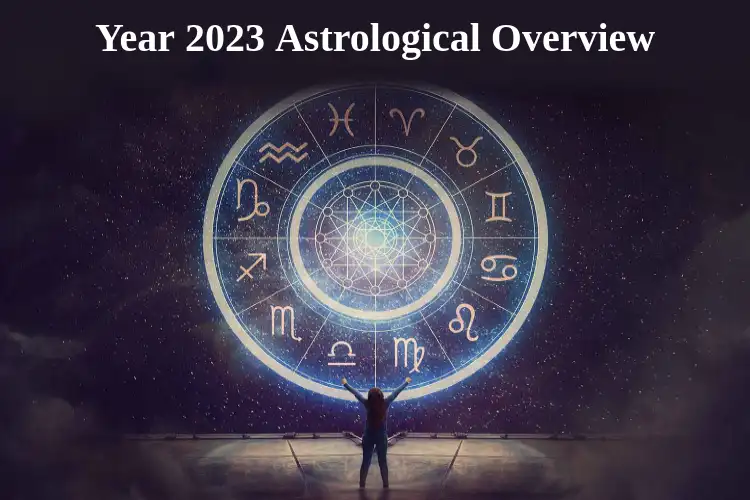 Every new year to come brings something new for the country and the world. According to astrology, the transit of planets and their influence is behind the special events happening in the country. In this way, if we talk about the new year 2023, the year 2023 will be the year of development, difficulties and victory. Not only this, this year will also be dedicated to finding long-term solutions to all the world's problems.
---
In 2023 there may be a conflict between Ukraine and Russia
In the year 2023, Saturn will travel in Aquarius. As a result, the world will be forced to make some difficult decisions. However, this transit will also have a positive effect. Its effect will remind everyone that we are all members of a global community and compel them to go into an unprecedented realm of collaborative efforts to restore normalcy. In the first quarter of the year 2023, there is a good possibility that there will be a ceasefire between Ukraine and Russia.
---
Cryptocurrencies will change the way business is done
In the New Year 2023, Saturn's transit through Aquarius, the sign associated with inventions and technology, will increase technological advancements related to communication in the virtual world. This will increase environmental awareness and entrepreneurship worldwide. Not only that, the year 2023 will set the stage for revolutionary and developmental steps. Artificial intelligence and renewable energy sources like solar along with wind will introduce new technologies in daily life. This technique will be easy to use by our person. Along with this, there will be a huge increase in space research and scientific achievements. Advocates of social justice will also raise their voices in the new year. The new incarnation of cryptocurrency will undoubtedly change the way business is done across the globe and will emerge in a new form.
Read 2023 Horoscopes for each zodiac sign here.
---
Fashion will change with spirituality
Talking about the transit of other planets in the new year, Jupiter will transit in Pisces until April 22 before moving into Aries. During this time Jupiter will increase the feeling of compassion and spirituality. At the same time, their contribution will be to maintaining peace and a normal situation at the beginning of 2023. After this, when this transit joins with Rahu, there will be excesses in fashion activities along with scams and catering.
---
2023 will be the year of many political changes
Now let's talk about political activities in the new year between April 22, 2023 and October 30, 2023, there will be dramatic political changes. Also, during this time there will be major changes in the economic, social, and religious systems of the whole world. It will be influenced by the transit of Mars between 27th June 2023 to 10th August 2023 and again between 3rd October 2023 to 16th November 2023. Both periods can be extremely turbulent for the state of world politics and economy. During this time there will be violent conflicts, an increase in religious extremism, racism and terrorist attacks. Along with this there will be an increase in illegal drug use, corruption and perverted sexual practices as well as crime against women. In the new year, the whole world may also get shocked due to some business scandals as well as scandals related to prominent religious figures.
For more details, Talk to our Astrologers with 100% Cashback.
---
In 2023, India will advance in sports
However, after October 2023 the world will again experience an improvement in peace, harmony and stability after some turbulent times. As people try to understand what is happening around the world, spirituality and peace will also increase. During this time India will witness impressive economic development, which will be important in bringing peace and stability to global affairs. India's financial position will improve through new international trade agreements and partnerships, economic ties, and technological cooperation. India's digital transformation will also increase its stature internationally. However, between June and August 2023 and again around October 2023 there may be some border tension. This will be the year of development for India. Especially after April 2023, India will achieve achievements in sports events, which will make the country proud. The year 2023 will bring significant hurdles for some countries including Palestine, England, Hong Kong, Germany, Poland, Syria, Israel, Lithuania, Senegal, and Zimbabwe.
---
---
---
Get 100% Cashback On First Consultation