What colour outfit should you wear on Valentine's day based on your zodiac sign?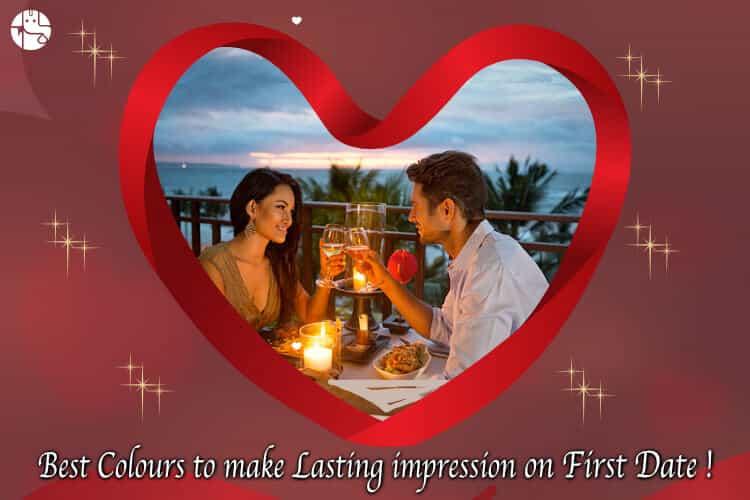 Your zodiac sign can not only reveal a lot about you but also help you in making decisions. Choosing the perfect outfit for a first date is something we have all struggled with but those days of confusion and rummaging through piles of clothes are over. Let your zodiac signs decide which colours you should dress in to rock this Valentine's day!
Aries - (March 21 - April 19)
Blessed with a fiery personality, Aries zodiac sign outfits of red color will best suit you and can comfortably head with it for a date on Valentine day. This bold, sensual colour mimics their personality and gives them strength. If you are going for a more toned down look, purple can be used to create the same impression as well.
Taurus - (April 20 - May 20)
Born under the Earth element, Taurus are most comfortable in green and shades of brown which signifies their element. You can mix and match these colours to get a sense of harmony and step with your best foot forward.
Gemini - (21 May - June 20)
Known for their duality, Geminis can benefit greatly by going for completely contrasting colours like black and white. Choosing this monochrome palette can make your Valentine day outfit as bold or as toned down as you want it to.
Cancer - (June 21 - July 22)
Endowed with an emotional and sympathetic side, Cancer is also the first of the signs born under the water element. Deep oceanic blues and fuschia can truly bring out their sensitive side. You can also choose to pair these colours with off-white to get get a sense of inner balance
Leo (July 23 - August 22)
With an affinity towards being the centre of attention, Leos should lean towards warm tones like reds and oranges. Adding gold and copper can also help you showcase your dominant side and enhance your personality.
Virgo (August 23 - September 22)
Considered to be one of the most romantic of signs, Virgos should strike a balance between warm orange tones and neutral chocolate browns to find that inner confidence they need on a first date.
Have you found a perfect mate for this valentine? Know how compatible you are with each other from detailed and personalized compatibility reports.
Libra (September 23 - October 22)
Most comfortable in laid back outfits, Libra sign can find the sweet spot with an aquatic-inspired colour palette, especially anything that includes turquoise. The combination of blue and green in turquoise can calm your mind and help you communicate clearly.
Scorpio (October 23 - November 21)
Bold, brazen, and everything intense, Scorpios don't shy away when it comes to expressing their passionate side. You can bring out that side of your personality by opting for bold blacks and reds. Fuschia is another colour that brings out your intense characteristics so you can go with fuschia color outfits this Valentine.
Sagittarius (November 22 - December 21)
Blessed with a free-spirited nature and always in search of the next big adventure, Sagittarius  is a blend of complex qualities and the best colours for them reflect the same. Turquoise and maroon are secondary hues made with blue and green, and red and black all of which show the different facets of your personality.
Zodiac fashion also tells about power colours and their reflection on the aura around. Get detailed insights about your power colors as per your zodiac sign. 
Capricorn (December 22 - January 19)
A Capricorn's ambitious self and strong family values are best represented by earthy brown tones. It will help you gain confidence and strengthen your drive. Another colour you can go for is grey as it represents your nature to not be swayed to extreme sides of things
Aquarius (January 20 - February 19)
Gifted with a strong and independent creative bent, no colour represents Aquarians better than the richness of cobalt blue and amethyst. You can also choose to mix both these hues for that special date to reflect your fearlessness of risk.
Pisces (February 20 - March 20)
Sensitive and romantic with a dash of mystery, Pisces can go for silver and grey hues. You can pair these colours with pure white clothes. As this combination clothes express Pisces zodiac sign natives and their gentle nature. 
To Get Your Personalized Solutions, Talk To An Astrologer Now!
With Ganesha's Grace,
The GaneshaSpeaks.com Team