The Upanishadas Reflect in the New Indian Navy Ensign
Published on September 2, 2022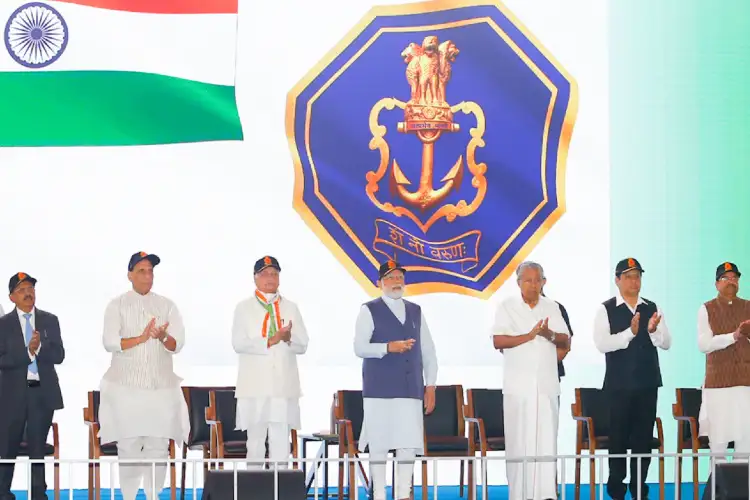 In a historic move, India on September 2, 2022 broke off the chains of slavery, visually, by introducing a new Naval Ensign. Wiping off the stamp of the painful and tortuous colonial history from the Naval Ensign, the country embraced a more holistic and meaningful design, with a reference from the Upanishads.
The Naval Ensign "Nishaan" introduced at Cochin Shipyard Limited in Kochi by the Prime Minister, Narendra Modi, has done away with the St. George's Cross, a red cross on a white backdrop. The Indian Navy said famous Maratha Emperor Chhatrapati Shivaji Maharaj was the inspiration for the new naval ensign.
The शं वरुणः mentioned in the ensign has been taken from the shloka ॐ शं नो मित्रः शं वरुणः, (may our friends and Varuna, the Water God, be propitious), thereby seeking the goodwill and blessings of Varuna and friends. The octagonal design of the ensign refers to 8 Vasus or Asta-vasu, who bestow wealth.
Talk to an Astrologer Now, First Consultation with 100% Cashback!