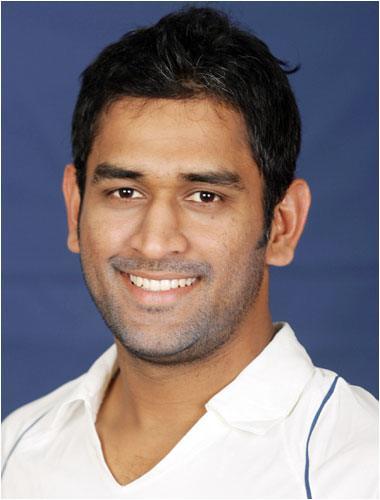 Affectionately known as 'Mahi', Mahendra Singh Dhoni has rocked the Indian cricket scenario like no one since Sachin Tendulkar. The popular youth icon has made a big impact in and outside the cricketing world. His power-packed performances and on-field agility have had fans, especially girls, swooning all over him. But the heart throb is no longer single. Although his wedding with childhood friend Sakshi was scheduled for 2011, it was pre-poned to July 4th due to some astrological reasons. With Dhoni entering one of the most auspicious years of his life, his family thought this would be the best time to formalise the couple's relationship.
Dhoni begins a new innings in his life. On his birthday today, July 7th, Ganesha uses the vedic astrology system to predict his year ahead.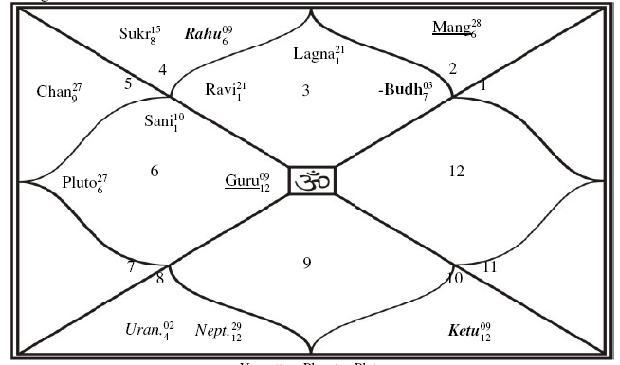 MS Dhoni has Mars Atmakaraka placed in its own star Mrigasira, Sun exalted in the Navmansa,Mercury placed in its own sign and Saturn-Jupiter conjunction in
Virgo
. This strong planetary configuration makes him original, independent, strong, very good tactician and a good conversationalist. So there is no doubt about his potential as a Captain. There's been talk of replacing Dhoni as a captain after Twenty20 World Cup debacle in West Indies. His charts indicate that he has the courage and stamina to face such challenges and upheavals and he proved it once again by winning the Asia cup recently in Sri Lanka.
At present the
transiting Ketu
is moving over the natal Sun, the
transiting Saturn
is moving over the natal Saturn forming square with Sun and the transiting Rahu is passing through the 7th House from natal Sun forming square with Saturn. Due to this difficult transit his performance as a player and captain has come under scrutiny. However, with auspicious transit of Jupiter in
Pisces
, things picked up for good. He will remain under pressure till mid November 2010. But from 20th November 2010 onwards he may be able to contribute significantly towards smooth working in his assignment. Time will be conducive for him during the first half of 2011 when the World Cup is scheduled. However, success of team in world cup will depend on other players as well. But as a captain he will definitely lead the team from the front.
M.S.Dhoni just married his school friend Sakshi Singh Rawat. The wedding chart looks good with Moon conjunct strong Jupiter. Venus is exalted in the Navmansa. So the
couple's relationship
will grow closer, and will become more solid. However, there is no perfect marriage and no relationship without conflict. So there will be issues and conflicts but the couple will have the strength to fight it all together. They will create a strong healthy family atmosphere that helps all members to grow as individuals in a loving, supportive setting.
With Ganesha's Grace,
Tanmay K.Thakar
The GaneshaSpeaks Team