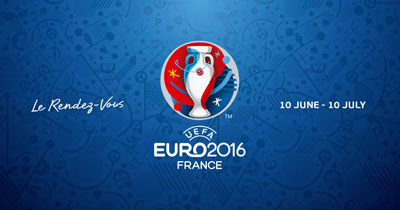 Unprecedented security operations have been mounted by France to tackle the threats of terrorism and hooliganism at Euro 2016, starting on Friday. The task of maintaining peace this time is all the more severe as this time it is a 24-team tournament, instead of the usual 16 team format. Exacerbating the problem was the arrest recently of a French citizen in Ukraine with a vast arsenal of arms and explosives, whose intent was to mount at least 15 attacks during the tournament. The other threat comes from hooligan fans who caused heavy damage during the 1998 World Cup. The authorities are however well prepared to tackle both the threats and have taken adequate precautions. Ganesha, too, feels that the cosmos indicates the tournament will go off smoothly.
Euro Cup 2016
FRANCE
6th October, 1958
18:30
Paris
Country's Chart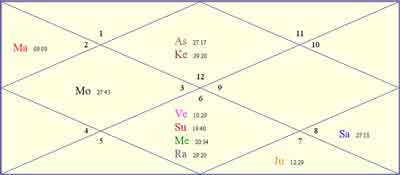 France is currently under the influence of Venus-Rahu-Jupiter Dasha period which will continue till 8th July, 2016. Venus is the Lord of the 8th House (House of adversities), and is placed in conjunction with Rahu and the Sun – the Lord of the 6th House (House of enemies). Adding to this, Lord of the Ascendant Jupiter is placed in the 8th House. All this indicates that France is passing through a difficult phase and it will be prone to natural calamities, internal socio-political problems as well as terrorist threats.
The transiting Saturn and Mars are moving over the Natal Saturn and aspecting the Natal Mars in the 3rd House which indicates terrorist threats from neighboring states.
As per the New Moon Chart of 5th June, 2016, luminaries are aspected by retrograde Saturn and Mars. Also, the Ascendant Lord Venus is combust and afflicted. Both these factors make the country vulnerable to natural calamities or violence.
Euro Cup will start on 10th June, 2016. The event Chart has conjunction of retrograde Mars and Saturn in the Ascendant. Moon is placed with Rahu and 10th House is severely afflicted by Jupiter-Rahu conjunction. Such Planetary configuration indicates adversity and there are chances of some negative events taking place during the Tournament. However, the strong 10th House Lord indicates that the host will be able to tackle the adverse conditions efficiently.
Considering all the factors, the host country has to remain on high alert to avoid natural or man-made disaster.
With Ganesha's Grace,
Tanmay K. Thakar
The GaneshaSpeaks.com Team