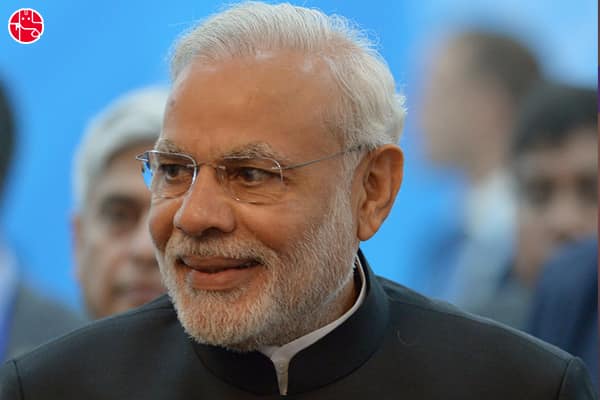 (Image Source: Internet)
The 14th Prime Minister of India Narendra Damodardas Modi rode to power on a strong BJP wave to sweep the 2014 Lok Sabha elections, ending the coalition politics of nearly three decades. A visionary Prime Minister as Narendra Modi has proved to be, the fact that he doesn't have to deal with the tedious coalition politics surely strengthened his hands. Modi quickly consolidated his position with far-reaching reformist decisions like demonetisation and the introduction of GST. So far Narendra Modi has proved to be an extremely able leader and continues to go from strength to strength with every passing day. Ganesha peeps into Modi's horoscope and predicts that in 2018 he will be able to usher in an era of social and religious harmony.
Also, stay updated with all information about 2019 Lok Sabha Election Predictions
.
Narendra Modi
Date of Birth: 17th September 1950
Birth Time: 10:00 AM (Unconfirmed)
Place of Birth: Vadnagar, Gujarat, India
Birth Chart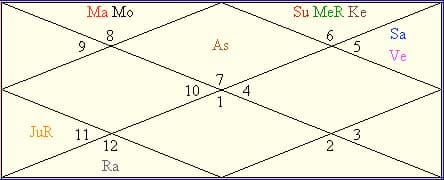 Astrological Observations:
Jupiter Will Help Narendra Modi Achieve All His Goals
The natural benefic
planet Jupiter
will be transiting through PM Narendra Modi's Ascendant during the year ahead. This will help him pay extra attention to all his endeavors. Plus, Narendra Modi is also likely to achieve almost all goals which have been set by him during previous years. He will not only be respected by international government authorities but will command a lot of importance. His relations with internal party members will also be cordial and he will receive all-round respect as per Narendra Modi's horoscope. Modi will see good times. Will your career get the boost as well?
Buy the Jupiter Transit Report For Career and find out how will the Jupiter transit impact your life
.
Narendra Modi Will Come Up With More Innovative Ideas To Rule The Country
Saturn's transit through the 2nd house from natal Moon is observed. Hence, his speech and style of presentation will be admired by people which are in accordance with his
zodiac sign Virgo
. This will also create an impact like mass mesmerism. People around Narendra Modi will always find an aura of optimism around him and he will be able to come up with innovative ideas to reform India according to Narendra Modi's birth chart. This placement is observed in the 3rd house from the Ascendant. Hence, Prime minister Narendra Modi is likely to do intense traveling (inter-regional territories). His general functioning speed will be very fast this year and he may be focusing on science-technology, internal and cross-border security, infrastructure, finances, and other core issues as per Narendra Modi's predictions. Modi is a born leader. But what do your birth stars say?
Get the Birth Horoscope Free and find out the answer
.
Modi's Unparalleled Hard-Work Will Win All-Round Kudos
Rahu, being the signifier of 6th house will be transiting through the 10th house during this year. This indicates that Modi's efforts and hard-work will be unparalleled this year. Narendra Modi's working style and ethics will be lauded by many media agencies. However, chances of criticism from the opposition or hostile media-persons are also likely as per Narendra Modi's horoscope predictions.
All Religious And Social Groups Will Be At Peace With Each Other
All in all, Ganesha feels that the year ahead, despite challenges, will turn out to be excellent for Prime Minister of India Narendra Modi. He may also be able to establish social, religious and cultural harmony in India.
With Ganesha's Grace,
Other Related Articles:
Subscribe Our Newsletters