Kurma Jayanti 2020: The Day To Worship Kurma Avatar Of Lord Vishnu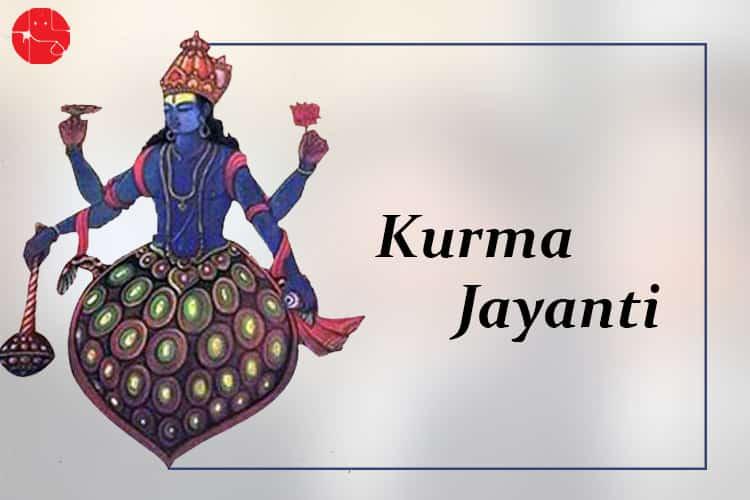 Kurma Jayanti is one of the auspicious festivals for Hindus. On this sacred day, the Kurma Avatar – second incarnation of Lord Vishnu is worshipped. Kurma Jayanti is celebrated all over India with full enthusiasm and as a symbol of life. On this day, many special rituals and pujas are performed in Lord Vishnu temples to receive blessings of Kurma for a long and prosperous life.
Significance Of Kurma Jayanti 2020
Kurma Jayanti celebrates the birth of Lord Vishnu in the form of a tortoise, known as 'kurma' in the Sanskrit language. According to Hindu Calendar, Kurma Jayanti falls on the 'Purnima' (full moon day) in the month of 'Vaishakh'. As per the Hindu legends, it is believed that on this day, Lord Vishnu lifted Mandaranchal Parvat on his back by taking the avatar of 'Kurma' during the 'Ksheera Sagara Manthan'. From then onwards, Kurma Jayanti is celebrated as the birth anniversary of Lord Kurma (Tortoise). This is the second avatar of Lord Vishnu and Hindus worship him with full devotion and dedication. Moreover, it is believed that Kurma Jayanti 2020 is a favorable day for starting construction work as per Vastu or shifting into a new house.
Kurma Jayanti Story
According to Hindu Mythology, at the time of 'Khseera Samudra Manthan', the 'Mandaranchal Parvat' was used as the rod and Vasuki, the naga-raja was used as the rope for churning the ocean. Lord Vishnu asked the Devas and Asuras to start churning the ocean for pulling out the nectar of immortality. However, the mountain began to sink, and thus Lord Vishnu decided to emerge as a giant tortoise and held the parvat on his back.  Without this Kurma Avatar of Lord Vishnu, the 'Ksheersagara' could not be churned and the 14 divine gifts or 'ratnas' would not have been bestowed to the Gods. Furthermore, the process of churning the ocean also released a poison 'Halahala' which was drunk by Lord Shiva to prevent calamity and destruction of the Universe.
Henceforth Kurma Jayanti holds immense religious significance for Hindus and devotees express their gratitude for the greatness of Lord Vishnu.
Kurma Jayanti Rituals
Devotees observe a strict fast on the day of Kurma Jayanti. The fast begins from the previous night and continues until the full day. One who keeps fast of Kurma Jayanti stays awake all night and recites 'Vishnu Sahasranaam' and other Vedic mantras. Furthermore, Lord Vishnu is worshipped with full devotion and dedication on this day. Devotees pray to Lord Vishnu to seek divine blessings and remove all the negativities and obstacles from life. Devotees also visit Lord Vishnu temples in the evening, give donations or charity in the form of food, clothes or money, to Brahmins and perform special pujas.
For personalized rituals based on your birth chart, consult our expert astrologers!
Important Dates and Timings of Kurma Jayanti 2020
This year, Kurma Jayanti will be celebrated on 7th May 2020 (Thursday)
Sunrise: 6.17 AM (7th May)
Sunset: 6.13 PM (7th May)
Kurma Jayanti Muhurat: 3.49 PM to 6.13 PM (7th May)
Purnima Tithi Begins: 6.14 PM (6th May)
Purnima Tithi Ends: 2.44 PM (7th May)
Closing Up
By worshipping Lord Vishnu on the auspicious day of Kurma Jayanti, you may find stability in success. It helps to eliminate sins and achieve health, wealth, and prosperity in life. Not only this but it also empowers you to overcome competition and rivalry.
With Ganesha's Grace,
The GaneshaSpeaks.com Team