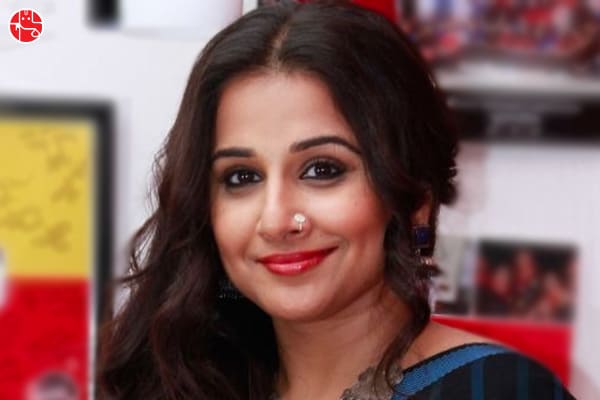 (Image Source: Internet) 
It is rightly said that the famous Bollywood actress Vidya Balan is a wonderful combination of beauty and brains. She has exhibited her superb talent and intelligence in the strong roles which she has enacted so far. Her roles have helped change the very concept of a Hindi film heroine in recent times. Her contribution to the film industry is well acknowledged and Vidya Balan has been accorded several important national and film awards including the Padma Shri which was given to her by the Government of India in 2014. Now, Ganesha has probed her horoscope and analysed her future. Continue reading to know more:   
Vidya Balan 
Date of Birth: 1st January 1979
Birth Time: Unavailable
 Place of Birth: Mumbai, Maharashtra, India 
Surya Kundli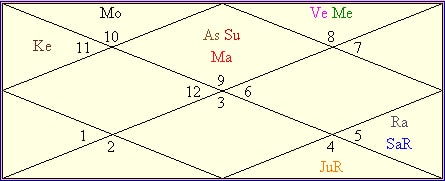 Appealing Voice A Great Strength 
Mercury is the Atmakaraka in her chart. This makes Vidya Balan have a good command over speech. Besides, conjunct Venus has made her voice very sensuous and attractive.  Just her dialogue delivery can make you fall in love with her. This strength will keep helping her in future as per Vidya Balan's horoscope.  
Practical Attitude Will Help Her 
Besides, Vidya Balan is such a powerful actor that it becomes really difficult to differentiate between the real role and the reel one. Also, her Moon is placed in the Capricorn sign. This has made her very practical and career oriented. It is this quality that aided her quick rise to stardom according to her kundli. 
Bestowed With Wisdom 
Jupiter is exalted in her chart which is indicative of knowledge, wisdom and an ability to take the right decision.  This position of Jupiter has helped Vidya Balan learn new skills which have made her shine in her career. The conjunction of Sun and Mars has bestowed her with aggression. This too has helped her in movies and will help her in the future also as per Vidya Balan's astrology predictions. 
Minor Issues In Family
Vidya Balan may not be able to give adequate time to her family members. Vidya Balan may get worried about one of her family member's health. Her relationship with her spouse may also see some ups and downs. However, she will be able to iron out these differences and move ahead in life according to her horoscope analysis.  
Fame, Recognition Will Get A Boost
Jupiter is transiting through her 11th house of gains. This will help her expand her team or network. This will enable her to get great roles in movies which will further elevate her recognition and fame. Her performance is likely to be outstanding in the upcoming movies like Tumhari Sulu. Vidya Balan will give her best performance despite some issues in personal life. She will reach a new height in her profession. Thus, she is likely to grow in stature and importance. Her prospects will surge. But how will your career move?
Buy the 2018 Career Report and know the answer
. 
Financial Growth Foreseen 
This period is good for her financial growth. She may do well to save money during this phase. Vidya Balan should avoid short-term investments and go for long-term investments as they are less risky. Also, she should avoid investing in property as the prospects there are not good. She may also give generous donations for women and child welfare as per Astrology. Vidya Balan will witness good financial growth. Do you want your finances to surge?
If yes, then avail the Free 2018 Finance Report and find the golden guidance to make your finances grow
. 
Caution Required In Health
Saturn is transiting the Ascendant, natal Sun and Mars. This points to some tough times ahead. Vidya Balan has to really work hard and expect less as there are chances that her expectations may not get fulfilled. She may take a lot of stress. Thus she will need to be careful about her health as per her Vedic birth chart.   
Her Life Will Be Subject Of Rumours
Rahu and Ketu are transiting natal Jupiter and Moon respectively. This planetary position indicates that her life will be the subject of some rumours or controversies in the upcoming year. Vidya Balan may avoid expressing her emotions which may be misunderstood by others.
With Ganesha's Grace,
Aakanksha Jhunjhunwala