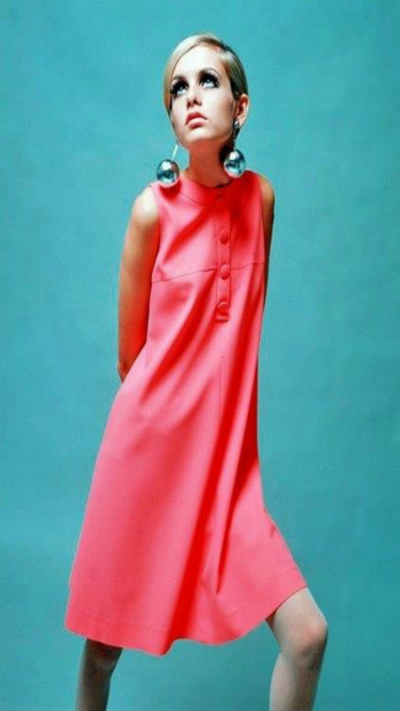 Twiggy
Date of Birth :- 19th September, 1949
Time of Birth :- 01.25 am
Place of Birth :- London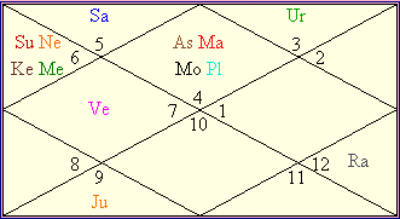 Some Interesting Astrological Observations:
Twiggy was born with Cancer Ascendant and the Lord of Ascendant, Moon is placed in its own sign with Mars and Pluto in her Natal Chart.
Moon conjunct Mars gave her enormous public response and mass appeal. This also made her wealthy and famous, as the combination of Moon and Mars results into the Chandra-Mangal Mahalakshmi Rajayoga!
Cancer Ascendant and Moon in Cancer - blessed her with creative talents. Her creative talent can also be attributed to the magnificently placed Venus in Libra.
Venus in Libra also gave her an attractive personality. It blessed her with magnetism. The power of Venus gets augmented as it is placed in its own sign! This made her successful in the field of arts. Venus in the sign of Libra is one of the most excellent factors that helps a person shine bright in the field of arts, creativity and glamour!
Sun Mercury conjunction in Virgo gave her good speech/dialogue delivery and also blessed her multiple talents, capabilities and the versatility.
Mercury in Virgo gave her a logical mind. It also made her very sharp, observant, with good understanding and grasping power.
Jupiter in it's own sign Sagittarius gave her wisdom. She was involved in good deeds because of this factor.
Thus Ganesha concludes that the planetary positions mentioned above have made her a great model, singer and actress.
Ganesha wishes a great time ahead to Twiggy and wishes her a most happy birthday.
With Ganesha's Grace,
Kashyap Rawal
The GaneshaSpeaks.com Team
Subscribe Our Newsletters