Shahrukh Khan Will Continue To Shine Bright In 2019, Foresees Ganesha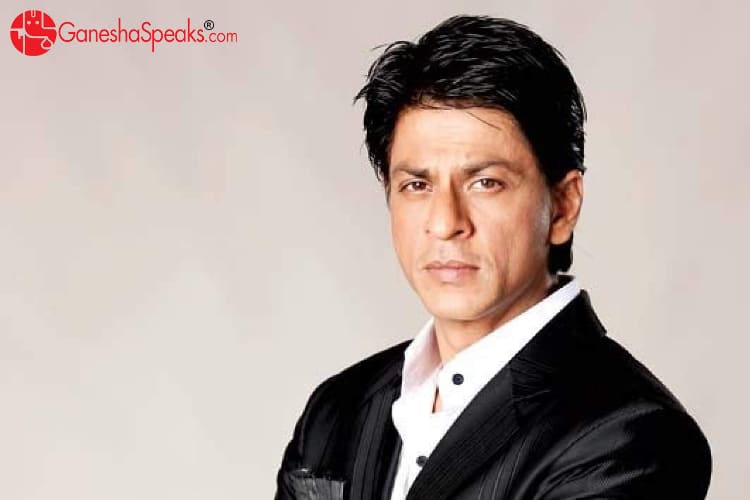 (Image Source: Internet) 
It is said that in most cases merit rules the world. This is also very true in the world of Bollywood. It is validated by the rise and consolidation of the superhero Shahrukh Khan. The journey of Shahrukh Khan to superstardom was faster as compared to other eminent film personalities. Shahrukh has won followers across the world with his superb talent and acting skills. Once referred to as the teenage heart-throb, even today Shahrukh rules the Hindi film industry. In fact, his status is very close to the meaning of his name Shahrukh (which means royal style).
In the media, he is referred as the "Badshah of Bollywood", "King of Bollywood", "King Khan" and he has appeared in more than 80 Bollywood films, and earned numerous accolades, including 14 Filmfare Awards. Khan has a significant following in Asia and the Indian diaspora worldwide. In terms of the audience size and income, he has been described as one of the most successful film stars in the world. 
Well, here is what Ganesha has predicted about Shahrukh Khan on his 53rd birthday. Read on to know his future:
Shahrukh Khan Birth Details
Date of Birth: 2nd November 1965
Birth Time: Unavailable
Place of Birth: New Delhi, India
Planets Will Support Him In Profession
The influence of Jupiter's transit over the three natal planets will certainly have an impact on his life. Shahrukh Khan is likely to progress on the professional front. He will get several new opportunities, which will be very well utilised by him as per SRK birthday forecast. 
Will Get More Confident And Enthusiastic
Success in the profession is going to heighten his confidence once again. This may propel Shahrukh Khan to perform still better. Thus, his position will continue to stay exalted. His birth stars have propelled him to success. Do you want to know about your birth stars? If yes, buy Your Birthday Report- Premium.
May Get Wider Choice In Movies And Other Contracts
Shahrukh Khan will have a wide choice for doing movies. And not just movies, he will also have a wide choice in contracts. This shows his superstardom will continue to reign in accordance with Shahrukh Khan birth chart analysis. 
Good Rapport With People Around Him
At the same time,Shahrukh Khan will share a very good equation with other artists and persons in his profession. He will also have a very good rapport with the persons in businesspersons. Thus, his business prospects too will get a boost as per Astrology. 
Upcoming Movies Will Do Well
As for his upcoming movies are concerned, Ganesha foresees good prospects therein. His performance in these movies will please his audience and others. Adoration for him is set to rise, foresees Ganesha as per SRK zodiac sign.
Shahrukh Will Retain His Exalted Position In Bollywood
Shah Rukh Khan will continue to be admired by his fans and the people at large. And not just the movies, he may also do other events. Shahrukh will still rule the hearts of countless fans across India and the world.
Caution Needed In Relationships
Besides, Saturn's mid-phase Sade Sati is underway. This is not good for relationships.Shahrukh Khan may face problems on the relationship front. He may get impatient over some issues. He should stay very cautious on the relationship front.
May Get Embroiled Into Controversy
Shahrukh may get embroiled into some controversies, either in the profession or in relationships. This may cause him some stress. However, this development is not going to impact his public image, on the whole, foresees Ganesha. He will continue to enjoy his work and yield excellent results.
Business Fortunes Set To Get Better
Shahrukh Khan will get more intense or serious about his business prospects. He will want and try to procure more money through his business interests. In this, he will get good support from people in authority. He will achieve gains in business which will increase his enthusiasm.
With Ganesha's Grace,
Acharya Bhaṭṭāchārya
The GaneshaSpeaks.com Team
To Get Your Personalised Solutions! Talk To Astrologer Now.