Unfold Horoscope of Celebrity Queen Kangana: What's in the store for Queen on her birthday?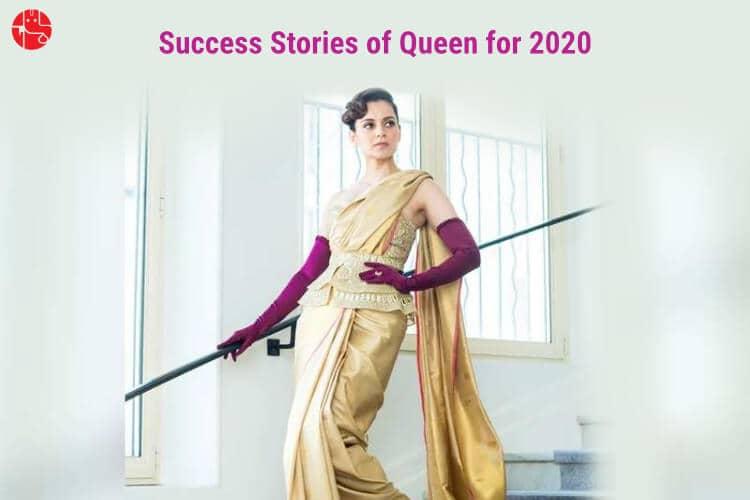 Kangana Ranaut is one of the most versatile, successful, and highest-paid actresses in the Bollywood industry. From her career inception in 2006 in the Bollywood industry, Kangana has played many challenging and diversified roles. The actress filmography from
Gangster
to the upcoming biopic of Jayalalitha,
Thalaivi
is a testament to the fact that she hasn't been a victim of typecasting. Her filmography consists of films like
Gangster, Life in a… Metro, Queen, Tanu Weds Manu, Fashion, Krish 3, Tanu Weds Manu Returns
, and
Manikarnika: The Queen of Jhansi
. All these films have given her ample opportunities to showcase her talent. There are also a few films in which her acting and character had lacked substance.  
A style chameleon, a master at transforming herself, sometimes to the degree of being unrecognizable, Kangana has managed to create a distinct image—on and off the silver screen. Fierce and bold Ranaut is known for her forthrightness in expressing her opinions in public on issues ranging from films to feminism.  Fashion was a  landmark film in her career but after that, Queen also faced many controversies, nepotism, setbacks, and many fluctuations in her career. Her fans have always lauded for her straight-forwardness. What's in store in the upcoming months for the actress with a difference? What lies ahead for versatile Kangana Ranaut? Read on and find out more about her prospects in the near future. Ganesha unfolds the horoscope of celebrity Queen Kangana Ranaut to predict her way in 2020.
Kangana Ranaut Surya Kundali
Date of birth: 23 March 1987
Time of birth: unknown
Place of birth: Bhambla, Himachal Pradesh, India

Astrological observation and Predictions based on Surya Kundali
(Note: As the place of birth is unknown predictions are not based on Kangana Ranaut birth chart)
Will Kangana enjoy a smooth cruise in her career and personal life?
According to the prediction for the year 2020, the year seems to be favorable for her. Transit of Jupiter over the 10th house of the career is auspicious for her career graph. Jupiter, a planet for expansion is transiting over the house of career and profession so she may find new opportunities that will add golden feathers in her success cap.  
Transit of Saturn from the 11h house of gains is likely to be less favorable and may bring some controversies her way. The transiting Saturn's aspect on the natal Moon may cause her to face some emotional issues. She has always remained in the limelight due to her blockbuster movies, relationships, and controversies. This year is likely to be challenging for her personal life. 
The transiting Saturn also aspects on the natal Sun, hence, she may face some legal issues too. This may also indicate some hurdles in getting approval for her films from the government due to controversies and dark horse roles. 
The transit of Jupiter in the 10th house will help her expand her work and acting skills. The auspicious Jupiter is likely to bring a positive influence on her financial situation. Overall, the ratio of her popularity and fan following is likely to increase gradually.
Will you enjoy a smooth cruise in your career and personal life? Get insights into all upcoming successes and challenges from the Detailed 2020 Yearly Free Report?
Will the upcoming biopic film of Jayalalitha Thalaivi give a new landmark to her career?
Kangana Ranaut's upcoming movie Thalaivi is a biopic of a renowned actress, Amma for the people of South India and six times Chief Minister of Tamil Nadu, Jayalalitha. The planetary influence indicates that the trilingual biopic, Thalaivi will be a success. Although she may find some objection initially, it may ultimately leave a good mark on her career graph. 
The release of Thalaivi, the movie, is in June and at that time both Jupiter and Saturn will be transiting over the 11th house, the house of gains. Hence, she can expect a good box office collection for sure and may break also break some of her previous records. 
In which house Jupiter and Saturn are transiting in your birth chart? Explore it from Free Janam Kundali Analysis.
What do the placements of stars and planets have to say about Kangana joining politics in an era where the mid-life career option for Bollywood stars is politics?
According to the planetary influence, her chances of joining politics are not strong. She is famous for making contradictory statements and facing controversies but the planetary combinations do not seem to indicate great success in politics. This year the transit of Saturn aspects on the natal Sun which is less likely to be auspicious. Thus,  this year seems less likely for her to opt for politics as a career option. 
Ganesha wishes her all the success and glory for her upcoming birthday and the year ahead!
To Get Your Personalized Solutions, Talk To An Astrologer Now!
With Ganesha's Grace,
The GaneshaSpeaks.com Team