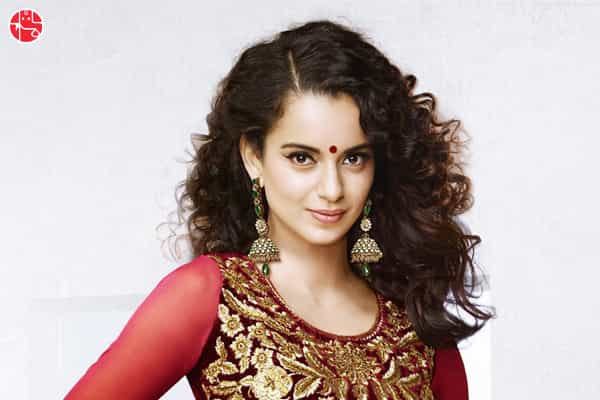 (Image Source: Internet)
Kangana Ranaut – the feisty and bold actress is considered to be a maverick amongst the current crop of actresses. She is a unique package – a star with unusual beauty, impeccable acting skills, a killer attitude, and a mercurial temperament. All of these aspects of Kangana Ranaut's personality can be seen in most of the films that she has acted in.
Kangana Ranaut made her feature film debut with the 2006 thriller Gangster for which she was accorded the Best Female Debut Award by Filmfare. Well, that was just the beginning. As time showed, Kangana Ranaut's talents shone all the more in a number of other movies which she did after Gangster. Some of Kangana Ranaut's movies have done very good business. Do you want to know the future of your business and make it grow?
If yes, then get the Free 2017 Business Report.
In this article, Ganesha analyses the stars of 'Queen' Kangana Ranaut and feels that though her films may do well, matters at her personal and relationship front may be somewhat sensitive. Read on and find out more about her prospects in the near future.
Kangana Ranaut
Date of Birth: 23rd March, 1986
Birth Time: Not Known
Place of Birth: Bhambla, Himachal Pradesh, India
Surya Kundali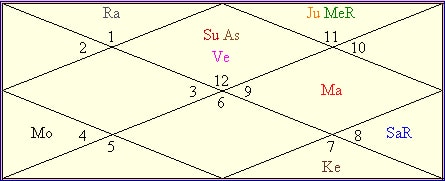 A Steady Inflow Of Good Projects
Kangana Ranaut is likely to get some big ticket projects in the coming year and will be performing very well as well. But, due to the aspect of the transit Saturn on natal Venus and the Sun, she may become more discriminative in her choices. Quality of the scripts and the projects that Kangana Ranaut is offered will matter more to her in the coming months.
Kangana Will Enjoy A Smooth Cruise In Career
Ganesha foresees some major developments in Kangana Ranaut's career in the days to come. The transit of Saturn over natal Mars in the 10th House will push her to work harder and to take up greater challenges. She will be made to mix aggression with caution and proceed in a more practical manner. Kangana Ranaut may evolve as a more mature and refined individual in the coming few years. Kangana Ranaut's career is on the rise. But will your career too reach new heights?
Read the Career Prospects Report and find out.
Getting To See More Of Kangana
Ganesha feels that the transit of Jupiter through Libra and its aspect on Natal Jupiter and Mercury will bring in a lot of positive energy in her life. Kangana Ranaut may also decide to appear more often on the small screen. Her social life will be buzzing with a lot of activity and she may be inclined to take part in charitable or philanthropic activities.
Relationship Issues Will Eat Up Kangana's Peace Of Mind
In the period post August 2017, Kangana Ranaut may have to face some sort of hassles in the relationship sphere, as Rahu will be transiting in the 5th House from her Sun. Though a new relationship may begin in this period, it wouldn't result into something favourable.
As Rahu will be transiting over Natal Moon, Kangana Ranaut may have to put up with loss of mental happiness and satisfaction. Emotional setbacks and problems in personal life are also foreseen.
She Will Have To Be More Careful While Taking Decisions
Rahu's transit over Natal Moon may make her indecisive and get confused more easily. Kangana Ranaut will have to ensure that she is in the company of only the right people and that she doesn't get carried away easily. She will have to maintain her composure under any circumstances, or otherwise there may be disputes or even fallouts with important people.
Kangana's Health:
As far as Kangana Ranaut's health is concerned, Rahu's transit over natal Moon may create in her some stressful feelings.
It is most likely that her work schedule is going to become more hectic. Because of this, she may face health concerns and increased stress. There may be sudden headaches and mood swings.
The Overall Picture:
Considering the broader picture, Ganesha feels that Kangana Ranaut will be able to enjoy a steady momentum in her career and enjoy better opportunities. But, she will have to be balanced in her personal life and avoid taking unnecessary stress.
With Ganesha's Grace,