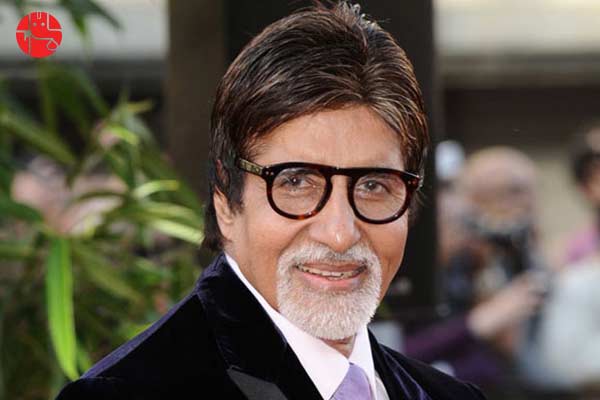 (Image Source: Internet) 
Hailed as the "Shahenshah of Bollywood", "Star of the Millennium" or "Big B", superstar Amitabh Bachchan has created a glorious career in Bollywood spanning over last several decades. Widely regarded as one of the best and most influential actors in the history of Indian cinema, the popularity of Amitabh Bachchan has only risen with each passing year. Now, Ganesha has analysed his horoscope to probe his future. Here are the findings:  
Amitabh Bachchan 
Date of Birth: 11th October 1942
Birth Time: 4 pm (Unconfirmed)
Place of Birth: Allahabad, Uttar Pradesh, India
Birth Chart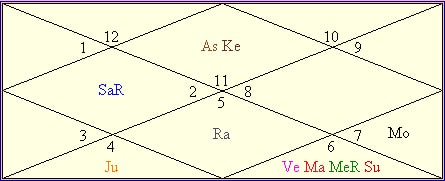 Convert Challenges Into Opportunities  
Mercury is exalted and retrograde in his chart as is seen in Amitabh Bachchan horoscope analysis. This points to a great potential and talent of doing well as a writer and being great at dialogue delivery. Jupiter being exalted in the chart, he is knowledgeable and possesses huge wisdom. There is stellium in the 8th house of his chart.  This provides him a unique charisma and personality as per his horoscope predictions. It also renders him the ability to transform himself with any challenge that comes his way. It creates an intent in him to continually improve himself in accordance with his zodiac sign Libra. Big B is full of qualities and strengths. This has helped him in career. Do you want to know whether your qualities will help you in career?
Buy the Career Ask A Question Report and know the answer
. 
Controversies Foreseen 
Jupiter is currently transiting through the 9th house over the natal Moon.
Rahu transit
over natal Jupiter through the 6th house indicates financial ups and downs according to Amitabh Bachchan's astrology. He may catch the limelight due to tax or legal issues. Thus, he should be careful regarding financial matters in order to pre-empt any controversial situation. Due to his busy engagements and mass popularity, it is difficult for him to have a personal life. Thus, he may not be able to give sufficient time to his family members which include Jaya Bachchan, Abhishek Bachchan and Aishwarya Rai Bachchan. At the same time, he is selective in making friends. This will also make him lose friends. However, he will have a positive attitude and will be happy in his future. Stars predict not a very good time for Big B in financial matters. Are you  curious to know your financial future?
If yes, get the Free 2018 Finance Report
. 

Time For His Best Performance 
As Rahu is transiting through the 6th house (health matters), he may suffer from minor health issues during this transit. However, there won't be any major problem, so he need not worry as is seen from his birth chart. But he should be cautious while traveling. As Jupiter is currently transiting through the 9th house, over natal Moon, he will make progress in career. He is likely to do movies which will showcase his super talent. In fact, he may be able to give one of the best performances of his career. His career will take a positive turn. He may even give a fierce competition to some of the brightest present day stars like
Shah Rukh Khan
and others.  
With Ganesha's Grace,
Aakanksha Jhunjhunwala
Subscribe Our Newsletters