How Will TDP Perform In The Upcoming 2019 Lok Sabha Election?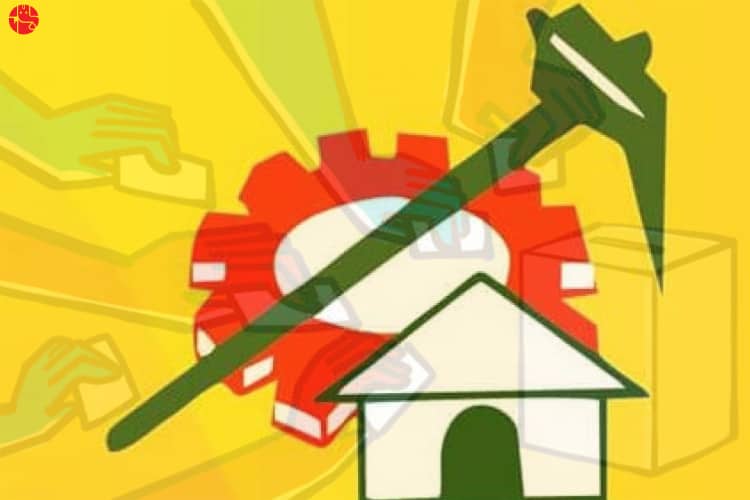 (Image Source: Internet)
Perhaps, it is rightly said that India is passing through an age of Regional Nationalism. There are so many regional parties. In fact, the two major national parties (BJP and Congress) have to depend on regional parties to form the government. It's true that things did change after the 2014 Lok Sabha election when BJP was able to secure a majority on its own. Even then BJP did not forsake its grand alliance with a number of regional parties called the National Democratic Alliance. (NDA) This points to the increased importance of regional parties in national politics in the present context.
Well, among a number of regional parties Telugu Desam Party (TDP) holds a lot of importance. TDP is a regional political party active in the Southern States of Andhra Pradesh and Telangana. The party was founded by N. T. Rama Rao on 29 March 1982. Since 1995, the party is headed by N. Chandrababu Naidu, the incumbent Chief Minister of Andhra Pradesh. The party's headquarters is located at NTR Bhavan in Hyderabad. TDP is a major party of Andhra Pradesh (and now also Telangana) and its performance in the past has even influenced national politics.
As 2019 Lok Sabha election is approaching near, everybody is curious to know the performance of different political parties. So, Ganesha has analysed the TDP's horoscope to know how will the party perform. Read the findings:
TDP Foundation Details
Date of Foundation: 29th March 1982
Foundation Time: 14:30 (2:30 pm)
Place of Foundation: Hyderabad, Telangana (then Andhra Pradesh), India
Alignment Of Planets
The transiting Jupiter will be passing through the 6th house in retrograde motion with Saturn and Ketu. Transiting Rahu will be passing through the 12th house. Besides, transiting Moon will be in conjunction with Rahu in Mrigashira Nakshatra on the voting date. TDP is currently under the influence of Jupiter Mahadasha and Jupiter Bhukti.
Desperate Efforts To Make The Party Win
The Mahadasha of Jupiter seems favourable for TDP's electoral prospects. However, Jupiter's placement in Rahu indicates stiff competition. The party leaders will try their level best to make their presence felt in the upcoming elections. Stars foresee that the party leaders will be desperate to make their electoral prospects rise and shine. However, there may be a set back as even the traditional voters of the party may not support it fully. This can become a serious problem for the party. However, you can boost your career prospects. Buy the 2019 Career Report. 
But May Fail To Draw Voters
The Sun-Saturn square indicates that due to several reasons, the party leaders won't be successful in drawing voters. Thus, TDP won't be able to expand its base and is likely to fall short in several constituencies. TDP may face a neck to neck fight with rival parties. The results won't match the party's expectations. All in all, it seems TDP will be struggling to keep its vote bank intact.
Prospects Not Bright For TDP In The Upcoming Election
TDP will continue to remain an important player. But TDP's performance will remain quite average when it comes to the number of seats it wins in the upcoming Lok Sabha election. Its tally will be much lower than the last election, predicts Ganesha.
With Ganesha's Grace,
Acharya Bharadwaja
The GaneshaSpeaks.com Team
To Get Your Personalised Solutions! Talk To Astrologer Now.