Can Sonia Gandhi Make The Congress Win In Lok Sabha Election 2019?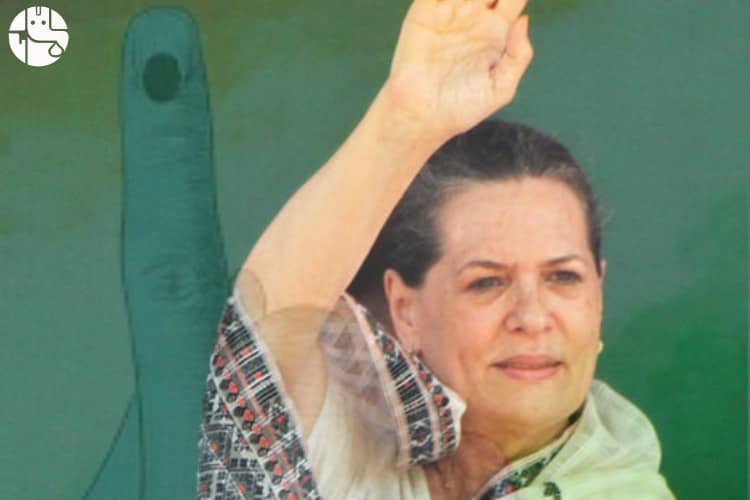 (Image Source: Internet) 
Who will win the election 2019? Astrological Prediction
For sure, during the last two decades, Sonia Gandhi has been a potent force in Indian politics. Since the late-1990s when she took over the command of Indian National Congress (INC or Congress), Gandhi has invited both admiration and controversy in different time frames and situations. When Congress-led UPA came to power in 2004, there was much speculation about her becoming the Prime Minister. The nation was divided on whether she could occupy the country's highest post as she is not a natural citizen of India. As the issue was gathering steam, Sonia decided to relinquish the prospective PM-ship and appointed the renowned economist and former Finance Minister Manmohan Singh to lead the Indian government and country. Sonia was admired by her supporters as her decision of giving up the PM-ship was seen as an act of supreme sacrifice, which has very few parallels in the political history of modern India.
On the other hand, Sonia and her son Rahul Gandhi were much blamed for the poor performance of Congress in the 2014 election when the party reached its lowest ever tally since the birth of modern Indian democracy.
Gandhi's active participation in politics began to reduce during the latter half of the UPA government's second term owing to health concerns. She stepped down as the Congress president in December 2017 but continues to lead the party's Parliamentary committee. Although she never held any public office in the government of India, Gandhi has been widely described as one of the most powerful politicians in the country and is often listed among the most powerful women in the world.
Now, as 2019 Lok Sabha election is approaching, there is much speculation about the outcome of this election. There are many people who have pinned their hopes on Sonia Gandhi and her family, believing that Congress may once again regain its lost ground and emerge stronger. Well, there is a lot of speculation about the outcome of the upcoming election. Ganesha has analysed the scenario using the science of Astrology. Read on to know the findings:
Sonia Gandhi Election Details:
Political Party: Indian National Congress (INC or Congress)
Constituency: Raebarely, Uttar Pradesh, India
Date of Election: 6th May 2019
Sonia Gandhi Birth Details:
Date of Birth: 9th December 1946
Birth Time: 9:30 pm (21:30) (Unconfirmed)
Place of Birth: Lusiana, Italy
Astrological Alignment
Ganesha notes that malefic Rahu and Ketu are transiting adversely over natal Moon and Mars respectively. Besides, malefic Saturn is also aspecting her natal Moon. Moreover, she is passing through Ketu Mahadasha which is another adverse sign as per Sonia Gandhi election prediction. 
Sonia May Find It Tough
Viewing all the planetary influences, Ganesha feels that Sonia Gandhi will have to work harder to achieve greater success in the upcoming election. She is likely to keep her traditional voters intact. However, due to BJP's heightened popularity, she may not be able to add on to her votes. Thus, Congress' performance may not be up to the mark even in the upcoming election. Do you want to boost your career prospects? Buy the 2019 Career Report. 
Conclusion
Ganesha believes that Sonia Gandhi will secure her Lok Sabha seat Raebareli and will also strengthen the prospects of her party as seen in  Sonia Gandhi horoscope prediction 2019. However, she will have to work very hard even for a small improvement in Congress' tally. Ganesha foresees a situation which is far from a cakewalk for Congress and Sonia Gandhi.
With Ganesha's Grace,
Acharya Bhattacharya
The GaneshaSpeaks.com Team
To Get Your Personalised Solutions! Talk To Astrologer Now.