Know How Will Salman Khurshid Perform In 2019 Lok Sabha Election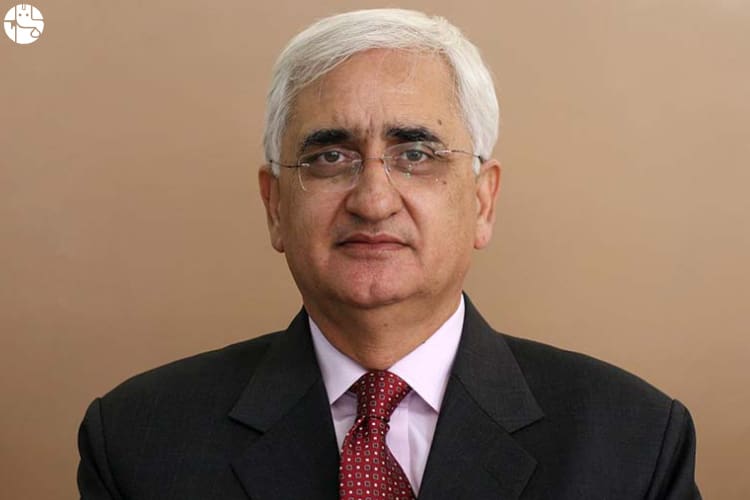 (Image Source: Internet) 
It is said that the Indian National Congress (Congress) stands for plurality and secularism. Being the oldest existing major political party of India, with its birth predating even the Indian independence by over half a century, Congress has since long been seen as an umbrella organisation which can accommodate diverse views, cultures and ethnicities. It is stated that Congress represents a multitude of social variations which is reflected in the party's composition consisting of leaders from varying castes, regions and religious persuasions. Congress is also quite vocal about its commitment to the well being of all citizens including the religious minorities like the Muslim community.
Well, among the several Muslim leaders in Congress, the name of Salman Khurshid stands out as a prominent one. Salman Khurshid is seen as a very popular and efficient political leader. He is also known for his great organisational skills.
Khurshid is a designated senior advocate, eminent author and a law teacher. He was the Cabinet Minister of the Ministry of External Affairs. He is a lawyer and a writer who has been elected from Farrukhabad Lok Sabha constituency in the General Election of 2009.  Prior to this, he was elected to the 10th Lok Sabha (1991–1996) from the Farrukhabad Lok Sabha constituency. He became the Union Deputy Minister of Commerce in June 1991, and later became the Union Minister of State for External Affairs (Jan. 1993 – June 1996).
Salman Khurshid comes from a political family and his father Khurshid Alam Khan was an external affairs minister and his maternal grandfather Dr Zakir Hussain was the third president of India.
That is about Khurshid till now. But how will be his future? Well, as 2019 Lok Sabha election has begun, so how will Khurshid perform is the big question. Know the answer from Ganesha. Read on:
Salman Khurshid Election Details:
Political Party: Indian National Congress (Congress)
Constituency: Farrukhabad, Uttar Pradesh, India
Date of Election: 29th April 2019
Salman Khurshid Birth Details:
Date of Birth: 1st January 1953
Birth Time: Unavailable
Place of Birth: Aligarh, Uttar Pradesh, India
Astrological Alignment
The transiting Jupiter is moving over natal Mercury posited in the 12th House of the chart. Besides, transiting Saturn and Ketu are moving over the Sun posited in the Ascendant of the chart.
May Fail To Strike A Chord With The Voters
Salman Khurshid will be passing through a disturbed and confusing time phase. The current period won't allow him to gain the confidence of the voters. Stars are predicting that it won't be easy for him to win the heart of people in his constituency and convince them to vote for him. The impact of the shadow planet will not be favourable for him. How will be your future? Buy the 2019 Highlights Report and get the answer. 
Controversies Likely During Election Campaign
Besides, transiting Sun and especially Saturn's transit over the natal Sun will create a negative influence which is going to hurt the electoral prospects of Salman Khurshid, foresees Ganesha. Also, transiting Mars can create some controversies and difficulties during the election campaign, predicts Ganesha.
Unlikely To Get The Winning Number Of Votes
Salman Khurshid will not be able to get the expected gains, which may disappoint him. He may face stiff competition from those who are contesting against him. Thus, there is a possibility that he may not be able to get a good number of votes. The planetary influences show a better performance for Salman Khurshid when compared to the last election but it won't be enough to win this election, says Ganesha.
Conclusion
Salman Khurshid's performance will be slightly better than the previous election (2014) but he may not win as the number of votes may not enable him to defeat other candidates. It is likely that he may lose the election from Farrukhabad.
With Ganesha's Grace,
Rantidev Upadhyay
The GaneshaSpeaks.com Team
To Get Your Personalised Solutions! Talk To Astrologer Now.