Know How Will Sadananda Gowda Perform In Lok Sabha Election 2019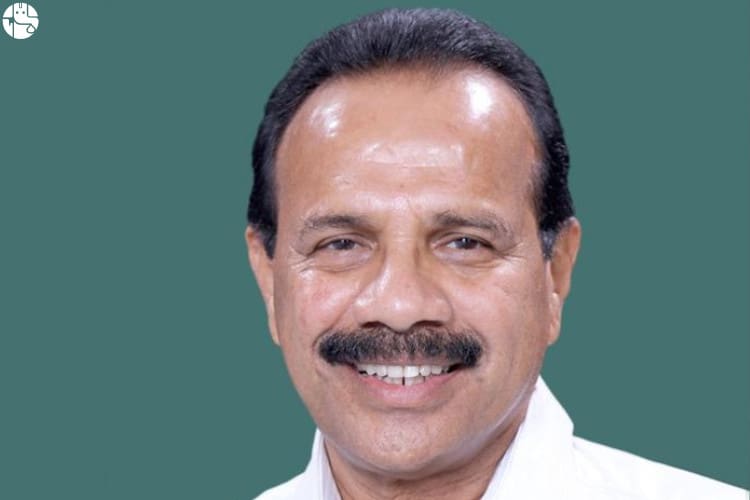 (Image Source: Internet) 
Various pre-election surveys and opinion polls have predicted a dismal situation for BJP in the politically important Uttar Pradesh in the upcoming 2019 Lok Sabha election, mainly owing to the coming together of Samajwadi Party (SP) and Bahujan Samaj Party (BSP). Thus, the party is now depending more on other regions like West Bengal and South India to compensate for the losses that it may incur in UP.
While BJP has made gains in the West Bengal, much of South India (excluding Karnataka) continues to remain a distant dream for the party. It is felt that BJP will have to penetrate much more in South India in order to realise its dream of becoming a truly pan India political party. Well, Karnataka is called BJP's gateway to the South and party is taking its performance in Karnataka very seriously. The party can hope to make inroads into the other three South Indian states (Andhra Pradesh, Tamil Nadu & Kerala) only by strengthening itself in Karnataka. And in order to perform well in Karnataka, the party is depending on some tall leaders. One of them is Devaragunda Venkappa (D.V.) Sadananda Gowda.
Sadananda Gowda was the 20th Chief Minister of Karnataka and is currently the Minister of Statistics and Programme Implementation in the Government of India. He previously served as Minister of Law and Justice shifted from the Ministry of Railways in the cabinet reshuffle of 5 July 2016. He is a member of the 16th Lok Sabha representing the Bangalore North constituency.
As a popular BJP leader from Karnataka, Sadananda Gowda is capable of changing the scenario in Karnataka. But will his magic work? Read on Ganesha's analysis to know the how will Gowda help BJP perform in the upcoming Lok Sabha election:

D V Sadananda Gowda Election Details:
Political Party: Bharatiya Janata Party (BJP)
Constituency: Bengaluru (earlier Bangalore) North, Karnataka, India
Date of Election: 18th April 2019
D V Sadananda Gowda Birth Details:
Date of Birth: 18th March 1953
Birth Time: Unavailable
Place of Birth: Sullia, Karnataka, India
Astrological Alignment
The transiting Jupiter is aspecting Mars, Venus, Moon and Jupiter. Besides, transiting Saturn and Ketu will be with the natal Sun as per the planetary position. 
Good Rapport With Voters
Sadananda Gowda will be passing through a favourable planetary position while he is making preparations for the election. This is going to help him in various ways. He will have better control over his supporters and will develop a very good rapport with them.
Planets Will Empower Him With Huge Abilities
Besides, the transiting benefic planet Jupiter will enable Sadananda Gowda to convert all his efforts into the desired outcome. He may be able to materialise his ambitions, foresees Ganesha. Gowda may not face many difficulties while working to get elected. Jupiter's aspecting will empower Gowda with enormous stamina, intuitive abilities, intellectual depth and other required abilities. Gowda will be in a strong position to convince the people about his promises and commitment, which may translate into a large number of votes.
Will Turn Circumstances To His Favour
The transiting Moon will give him excellent mental stability to take wise and result-oriented decisions. Gowda will cope-up well with the tight schedules for taking a political tour and addressing the public at large. The transit of exalted Sun will give him extraordinary support and energy. The planetary positions will enable Sadananda Gowda to turn the circumstances to his favour which is likely to benefit his party. Do you want to know how will your career fare in 2019? Buy the 2019 Career Report. 
Conclusion
Sadananda Gowda has higher chances of winning the Bengaluru North seat as the transiting planets will support him. He is likely to win the seat and may also influence the election in his party's favour.
With Ganesha's Grace,
Rantidev Upadhyay
The GaneshaSpeaks.com Team
To Get Your Personalised Solutions! Talk To Astrologer Now.