Know If Rahul Gandhi Can Brighten Congress' Fortunes In Lok Sabha Election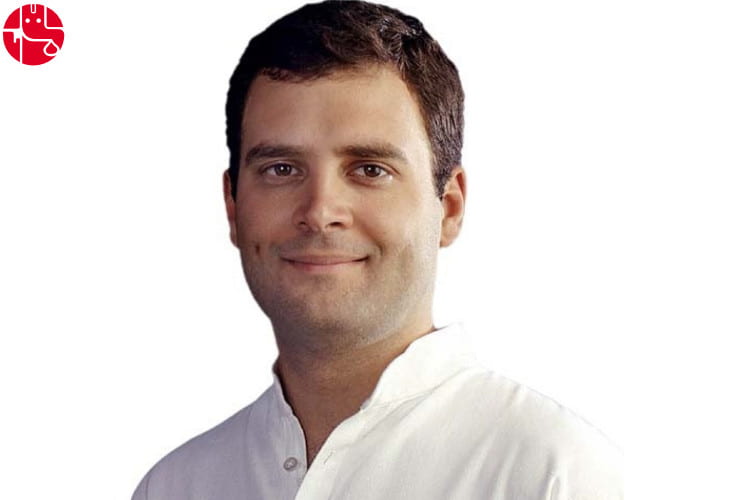 (Image Source: Internet) 
It is said metaphorically that 'India has given up kingship but not given up kings'. Personality cult and dynastic rule continue to impact several important arenas of the Indian polity. In fact, as per the experts, the political culture which has prevailed in this country validates this existing situation. Like, for a major part of the post-independence era, Indian politics has been dominated or influenced by the Nehru-Gandhi family. In fact, it is said that the grand old party of India, Indian National Congress (INC) has flourished and survived owing to the active presence of Nehru-Gandhi family members, who are sometimes referred to as the first family of India. However, in recent years the influence of Nehru-Gandhi dynasty seems to have dwindled.
Rahul Gandhi, the scion of Nehru-Gandhi family, entered politics in 2004 and successfully contested the general elections held that year from Amethi, a seat that was earlier held by his father; he won again from the constituency in 2009 and 2014. Amidst calls from Congress party veterans for his greater involvement in party politics and national government, Gandhi was elected Congress Vice-President in 2013, having served as the General Secretary previously.
Gandhi led Congress' campaign in the 2014 Indian general elections, wherein the party suffered its worst electoral result in its history, winning only 44 seats compared to 206 seats won previously in the 2009 general election. This fall in the fortunes of Congress & the Nehru-Gandhi family has been accompanied by a simultaneous rise of the Bharatiya Janata Party (BJP). However, it is said that the upcoming 2019 Lok Sabha election may not be like the previous election. Can Congress make a comeback? Will Rahul Gandhi deliver on the hopes and expectations of Congress supporters and sympathisers?
Well, let us read Ganesha's astrological analysis to know the future of Rahul Gandhi in the upcoming election:
Rahul Gandhi Election Details:
Political Party: Indian National Congress (INC or Congress)
Constituency: Amethi, Uttar Pradesh, India
Date of Election: 6th May 2019
Rahul Gandhi Birth Details:
Date of Birth: 19th June 1970
Birth Time: 2:28 pm (14:28) (Unconfirmed)
Place of Birth: New Delhi, Delhi, India
Astrological Alignment
Ganesha observes that Rahul Gandhi is passing through Mars and Venus Dasha cycle. Malefic planet Rahu is transiting over natal Sun and Mars through the 9th House of Fortune. Yogakaraka planet Saturn is transiting over natal Moon which shows that he is under the influence of Saturn's mid-phase of Sade Sati.
Stiff Competition From Rivals
First, the Dasha cycle points to positive development, which party workers and loyalists will work very hard to improve the party's prospects. In fact, the traditional voters of Congress will stay loyal and vote for the party. However, he may face stiff competition from the rival parties, which may throw up new challenges on Rahul's efforts to re-energise the party. Do you want your career to get a boost? Access the 2019 Career Report. 
Election In Amethi No Cakewalk For Rahul
Besides, the planetary alignment which will prevail on the day of voting will not be particularly favourable to Rahul Gandhi. The voting in the day's 2nd half may put up some difficulties. However, the planetary influence on the voting day of his 2nd seat (Wayanad in Kerala) will be more favourable. Chances of winning by a high margin of votes are not foreseen in Amethi. In fact, Rahul Gandhi is expected to win by a narrow margin in Amethi. So, his populist promises may not attract the voters at large, as per RahulGandhii horoscope prediction 2019. 
Conclusion
On the whole, Rahul may fail to attract the voters in the upcoming Lok Sabha election. Rahul may not be able to revive the Congress much. Besides, he may find winning in Amethi (a Congress bastion for last several decades) more difficult than winning in Wayanad.
With Ganesha's Grace,
Acharya Bhattacharya
The GaneshaSpeaks.com Team
To Get Your Personalised Solutions! Talk To Astrologer Now.