Know Nitish Kumar's Likely Influence On Lok Sabha Election 2019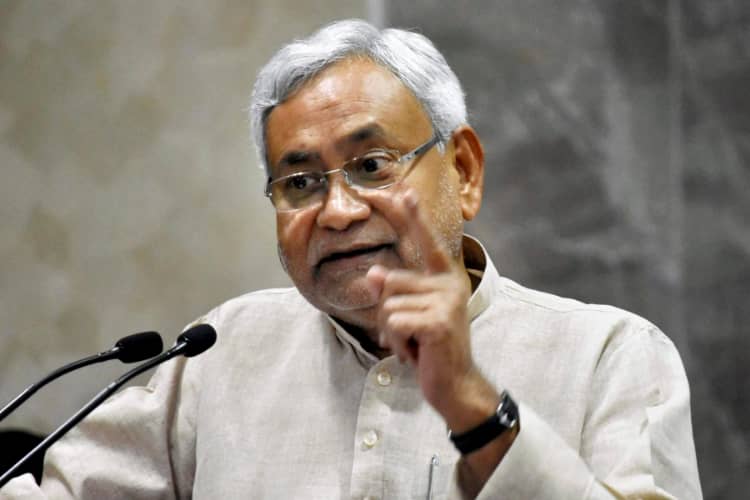 (Image Source: Internet) 
Over the last several decades, politics in Bihar has become complex and difficult. However, it has also evolved from a phase of virtual non-development to an era wherein development seems to have become the most important engagement of the establishment. Several political experts opine that the decades of Lalu Prasad Yadav, wherein there was hardly any development, have given way to an age of dynamism and active growth, under the rule of Nitish Kumar, the top ruler of Janta Dal (United) (JD(U)). Many believe that Nitish is the 'Development Man' of Bihar who can rescue the state from economic and social backwardness and take it to new lofty heights.
Nitish Kumar has been the CM of Bihar since 2005, barring few months in between, wherein he stepped down briefly due to certain political developments. He had allied with the BJP in the 2005 elections. However, Nitish Kumar severed ties with BJP and left NDA a little before the 2014 Lok Sabha election, and joined hands with Lalu Prasad Yadav led Rashtriya Janta Dal (RJD). However, he returned to the NDA fold in 2017 after quitting his alliance with RJD.
Nitish Kumar has endeared himself to Biharis who were used to low expectations from previous regimes. Whereas when Nitish came into power, his socialist policies bore dividends in appointing more than 100,000 school teachers, ensuring that doctors worked in primary health centres, electrification of villages, paving of roads, cutting female illiteracy by half, turning around a lawless state by cracking down on criminals and doubling the income of the average 'Bihari'. Are you concerned about your career? Get the 2019 Career Report, know your future and make it bright.
Now, how will the JD (U)-BJP alliance perform in the 2019 Lok Sabha election? Poll surveys have predicted a massive win for Nitish and BJP in Bihar. Read on to know what Ganesha has predicted about Bihar election:
Nitish Kumar Birth Details
Date of Birth: 1st March 1951
Birth Time: 13:20 (1:20 pm) (Unconfirmed)
Place of Birth: Bakhtiarpur, Bihar, India
Astrological Observations:
Rajyog Has Given Him Success And Fame
As per Nitish Kumar's horoscope, the Lord of Ascendant Mercury is placed in the 9th house (House of Fortune) with Sun and Jupiter. It has turned him into a charismatic leader with superb communication skills and mass appeal. It has also made him a good strategist. The exchange between the 9th house Lord Saturn and 4th house Lord Mercury has led to the formation of 'Rajyog'. This is a very strong planetary configuration in his chart. It has given Nitish Kumar success, fame and higher status.
Will Do Well In Lok Sabha Election 2019
Besides, the exalted Venus is placed in the 10th house, which is another positive factor for his leadership qualities. Nitish Kumar is a leader with exceptional skills who is always motivated and enthused for his cause. However, Venus is afflicted by Mars. So, his political journey can become like a see-saw, experiencing both ups and downs. Nitish Kumar is currently under the influence of Rahu Mahadasha and Saturn Bhukti. As Saturn is into Rajyoga, Nitish Kumar is likely to do well in the Lok Sabha election. He will take up the electoral and political challenges very bravely.
Will Have To Firmly Handle Differences And Dissent
Nitish Kumar will strike a very good chord with the voters, and he will continue to be important and prominent in state politics. He will even hold importance on the national scene. However, Rahu and Saturn are placed in a difficult situation between each other. Thus, he may face tough opposition. Besides, his coordination with allies may not be very smooth. There may come up differences between Nitish Kumar and his alliance partner. Even there may be dissent within his own party. Do you want to solve your love life problems or know about your marriage? Access the 2019 Love Life + Marriage Prospects Report and get the golden guidance. 
Will Need To Take Care Of His Health
His chart shows that his party may get more seats than the last Lok Sabha election. However, the tally may not be up to his expectations, which may cause him some dissatisfaction. In the phase after 7th June 2019, he may develop some health issues. Thus, Nitish Kumar should not pursue his professional tasks at the cost of his health, cautions Ganesha.
With Ganesha's Grace,
Acharya Bharadwaja
The GaneshaSpeaks.com Team 
To Get Your Personalised Solutions! Talk To Astrologer Now.