Will Mallikarjun Kharge Win The Lok Sabha Election In 2019?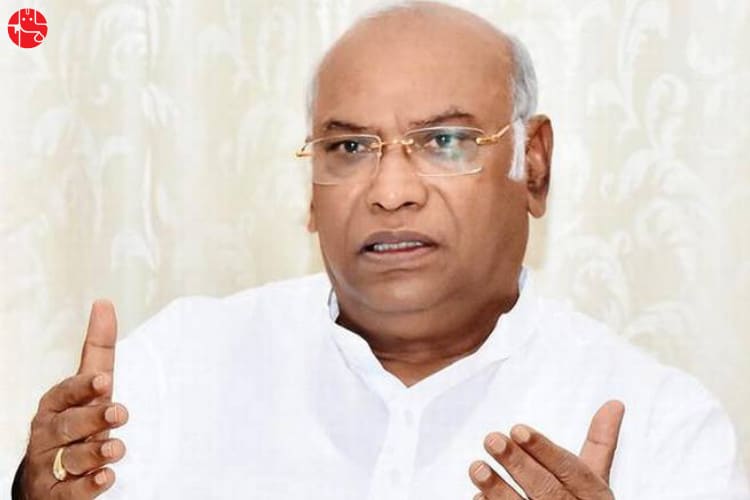 (Image Source: Internet) 
Well, politics in Karnataka has seen big changes in the last several years. The emergence of the Bharatiya Janata Party (BJP) is one of them. It is the only South Indian state where BJP has formed a government and ruled. In fact, Karnataka is often referred to as BJP's 'Gateway to the South'. The party is trying to enter other South Indian states using its strong influence in Karnataka.
The rise of BJP in Karnataka has hurt the prospects of other political parties chiefly the Indian National Congress (INC or Congress) and Janata Dal (Secular) (JD (S)). These two parties want to reduce BJP's chances in Karnataka. It is feared that their inability to contain the BJP may boost party's prospects and it may move on to become a more pan-India party, expanding its influence and geographic spread to the other three South Indian states. It is said that Congress and Janata Dal (Secular) have come together in alliance and are sharing power in order to thwart BJP's expansion.
In the past, Karnataka has presented a picture of a triangular contest. However, presently Congress and JD (S) have entered into an alliance even for the ongoing Lok Sabha election. While the ruling National Democratic Alliance (NDA) wants to win in Karnataka in order to maintain their edge, Congress and JD (S) are taking their performance in Karnataka very seriously as they want to revive themselves and give a tough fight to BJP-led NDA. Presently, one of the Congress leaders on whom the party is banking upon is Mallikarjun Kharge. Know your future. Buy the 2019 Highlights Report. 
Mallikarjun Kharge, the two-time Congress MP is a force to be reckoned with in the northern Hyderabad-Karnataka region, especially in Kalaburagi, Yadgir, Bidar and Raichur districts. Kharge was rewarded for his unflinching loyalty to the party by being made its leader in the Lok Sabha.
But, his association with the Congress has been bittersweet as he missed out on becoming the chief minister on at least three occasions, including most recently in 2013 when the party chose Siddaramaiah, who had switched over in 2006, over the veteran leader.
Popularly known as "Solillada Sardara" (a leader who has never tasted defeat), Mallikarjun Kharge won nine consecutive assembly elections between 1973 and 2008 and two Lok Sabha elections in 2009 and 2014. Now let us see what Ganesha has predicted about his performance in the ongoing Lok Sabha election, Read on: 
Mallikarjun Kharge Election Details:
Political Party: Indian National Congress (INC)
Constituency: Gulbarga, Karnataka, India
Date of Election: 23rd April 2019
Mallikarjun Kharge Birth Details:
Date of Birth: 21st July 1942
Birth Time: Unavailable
Place of Birth: Warwatti, Andhra Pradesh, India
Astrological Alignment
The transiting Saturn is aspecting Jupiter, Venus and Mercury. Transiting Rahu is moving over Jupiter, Venus and Mercury. Besides, transiting Jupiter aspects the natal Sun and Mars. The alignment of planets on the voting date is favourable for Mallikarjun Kharge.
Political Controversy May Impact His Prospects
The aspecting Saturn is likely to create disturbances and hurdles in his political campaign during the Lok Sabha election. Additionally, transiting Rahu may get him into some political controversy, which may spoil the election tempo. Mallikarjun Kharge won't be able to regain his tempo so easily.
Has Attracted Voters On The Election Date
However, the aspect of transiting benefic Jupiter on Sun and Mars will change the picture in his favour, to a great extent. The planetary alignment on the election date will help him to attract voters. Kharge's traditional voters will continue to be with him.
Planets Foresee A Good Phase
Mallikarjun Kharge's efforts may also bring in some support from unexpected quarters. The effect of beneficial planetary transits may turn the circumstances in his favour influencing his overall performance in the Lok Sabha election 2019.
Conclusion
There are better chances that Kharge will win the upcoming election from Gulbarga because of the positive influence of transiting planets in his chart. Stars see him make good but not an easy success.
With Ganesha's Grace,
Rantidev Upadhyay
The GaneshaSpeaks.com Team
To Get Your Personalised Solutions! Talk To Astrologer Now.