Know How Will Hema Malini Perform In 2019 Lok Sabha Election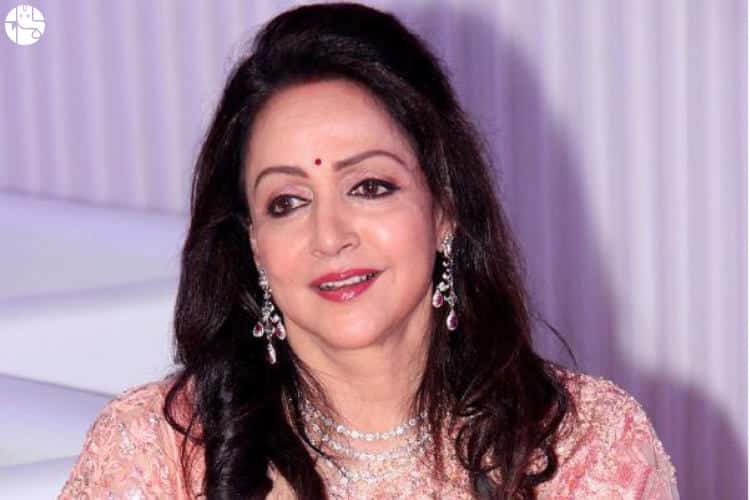 (Image Source: Internet)
The name and fame of the Bollywood's dream girl of yesteryears Hema Malini shines sharp and bright. She has mesmerised the audience with her enchanting beauty and out of the world acting skills in the past decades. She continues to be a highly respected personality in the film fraternity. During her film career, she received eleven nominations for the Filmfare Award for Best Actress, winning the award in 1973. In 2000, Malini won the Filmfare Lifetime Achievement Award and also the Padma Shri, the fourth-highest civilian honour awarded by the Government of India. In 2012, the Sir Padampat Singhania University conferred an Honorary Doctorate on Malini in recognition of her contribution to Indian cinema. Malini served as chairperson of the National Film Development Corporation.
Well, like several other film personalities, Hema Malini has entered politics. Entertainment is about serving art with one's special skills, thus adding on to peoples' happiness. On the other hand, politics deals with helping create a more prosperous and just society, where people can live happily and harmoniously. So both focus on improving the quality of living, which is the most fundamental purpose of all human endeavours. Thus, Hema Malini continues to influence the people at large even in her new avatar as a political leader.
From 2003 to 2009, Malini was elected to the Rajya Sabha, the upper House of parliament, as a representative of the Bharatiya Janata Party. In 2014, Malini was elected to the Lok Sabha. Malini has been involved with charitable and social ventures
Hema Malini is going to contest election from Mathura (Uttar Pradesh) on a BJP ticket in Lok Sabha election 2019. The fans of Hema Malini feel that she will be as successful in politics as she has been in Bollywood (if not more). While speculation is rife about her performance in the upcoming election, here is what Ganesha has analysed about her electoral contest. Read on to know the interesting findings:
Hema Malini Election Details:
Political Party: Bharatiya Janata Party (BJP)
Constituency: Mathura, Uttar Pradesh, India
Date of Election: 18th April 2019
Hema Malini Birth Details:
Date of Birth: 16th October 1948
Birth Time: Unavailable
Place of Birth: Ammankudi, Tamil Nadu (then Madras State), India
Astrological Alignment
Ganesha finds that her natal Jupiter is influenced by transiting Saturn & Ketu. At the same time, the 10th House (House of Politics) is influenced by Rahu's transit. More importantly, her Moon Sign Lord Jupiter is transiting over natal Mars which is aspecting the 9th House of Fortune and 11th House of Gains.
Will Create A Good Impression On Voters
Considering these planetary positions, Ganesha feels that Hema Malini may create a good impression on the local voters (of her constituency). Her aura is likely to shine during the upcoming election phase.
Will Need To Be Careful About Her Speeches
At the same time, Hema Malini may face stiff competition from other party candidates. She will have to be very careful about the speeches which she gives in the run-up to the election. Her communication (especially with media or with the public) may go against her, feels Ganesha.
May Win By A Narrow Margin
The transit of Rahu and Jupiter are satisfactory but other planetary transits are not strong enough to lead her to a clear victory with a big margin in the upcoming Lok Sabha election. Do you want to win over your life and know how will the year 2019 go? Buy the 2019 Highlights Report and know your future.
Conclusion
Ganesha strongly feels that Hema Malini will at the most take away some votes which may make the winning prospects for other candidates more difficult. In the end, Ganesha feels that winning chances of Hema Malini are average. She may win buts by a very thin margin, says Ganesha.
With Ganesha's Grace,
Acharya Bhattacharya
The GaneshaSpeaks.com Team
To Get Your Personalised Solutions! Talk To Astrologer Now.