Know How Will BSP Perform In Upcoming Lok Sabha Election 2019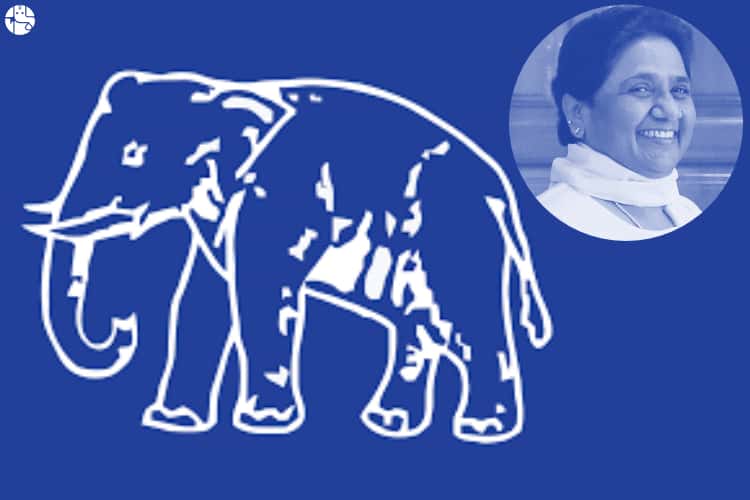 (Image Source: Internet) 
It is said that increased political consciousness among the weaker sections of society has helped them rise and secure a more equal position in society. Well, Bahujan Samaj Party (BSP) claims to be struggling for the same. As per BSP's core ideology, the party is striving to create a more equal society for Dalits and other historically disadvantaged groups, which has not happened so far despite it being one of the cherished goals of the Indian Constitution. BSP has come to acquire a prominent position in the Indian politics having ruled Uttar Pradesh several times (on its own in 2007 election and two times earlier in alliance).
Today, BSP is the third largest national political party in India. It was formed by Kanshi Ram in 1984 mainly to represent Bahujans (literally meaning "People in majority"), referring to people from the Scheduled Castes, Scheduled Tribes and Other Backward Castes (OBC), as well as religious minorities that together consist of 85 percent of India's population but still divided into 6,000 different castes.
The party claims to be inspired by the philosophy of Gautama Buddha, B. R. Ambedkar, Mahatma Jyotiba Phule, Narayana Guru, Periyar E. V. Ramasamy and Chhatrapati Shahuji Maharaj.
As the 2019 Lok Sabha elections are approaching, the strong position of BJP in Uttar Pradesh has made BSP nervous. Thus, in order to diminish BJP's monopoly, BSP has entered into an alliance with its chief rival Samajwadi Party (SP). Read on to know the future of BSP in 2019 Lok Sabha election:
Astrological Alignments
BSP is passing through Dasha period of Rahu-Mars during the upcoming election. The transiting Jupiter will be moving over natal Jupiter during the first two phases of voting. It will be moving over the 10th House Lord Mars during the remaining phases. Besides, transiting Saturn and Ketu will be passing through the 4th house from Moon in BSP's foundation chart.
BSP Likely To Increase Its Vote Share
The impact of transiting Jupiter will be favourable for the party and hence BSP's performance will be much better during the forthcoming election. The favourable stars suggest that the party will be expanding its voter base. Besides, their traditional voters will remain loyal to them. BSP is expected to do well. Are you concerned about your career? Buy the 2019 Career Report and find the solution. 
Internal Conflicts May Create Obstacles
However, the impact of transiting Saturn indicates a very tough contest in the forthcoming election. At the same time, internal conflicts in BSP may not allow it to function with full strength. BSP leadership may find it difficult to keep the conflicts controlled. Harmony may be missing within BSP.
Issues With Allies Likely
Also, there will be a lack of coordination between the party and its allies. BSP may be able to snatch away the rival parties' vote share. However, the party may not reach its full potential, says Ganesha.
Conclusion
BSP's performance will improve and even its vote share may increase. The tally of BSP is likely to go higher. But the party may not meet its high expectations and may fall short in certain constituencies.
With Ganesha's Grace,
Acharya Bharadwaja
The GaneshaSpeaks.com Team
To Get Your Personalised Solutions! Talk To Astrologer Now.