Lok Sabha Election 2019 Results Predictions
Published on November 8, 2021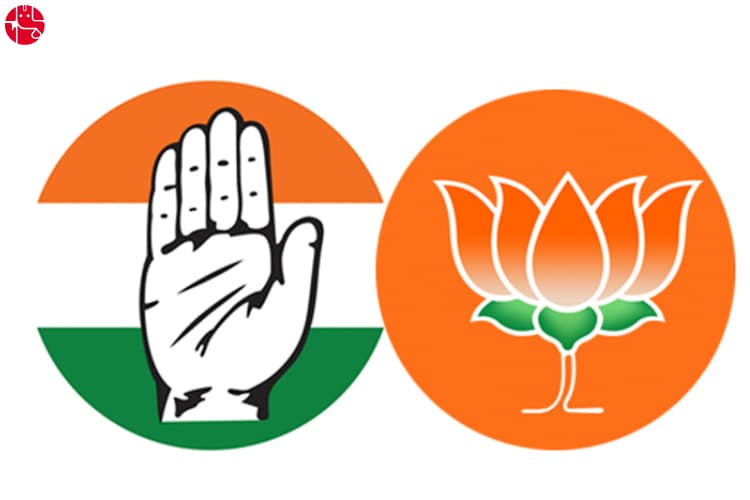 Astrological Predictions for 2019 Lok Sabha Elections Results
The largest socio-political exercise in the world's most populous democracy has just begun. Yes, the Indian Lok Sabha Election 2019 is here. And as always, it's going to be an acid test for different political parties & leaders who are busy displaying their commitment to social welfare and the well-being of people. For sure, the upcoming General Election is going to be an interesting phenomenon.
All the more so because it is likely to be a fierce contest between the ruling Bharatiya Janata Party (BJP) and the main opposition party the Indian National Congress (Congress). Will PM Narendra Modi be re-elected and come back to power? Or will a resurgent Congress snatch victory from BJP with the help of other United Progressive Alliance (UPA) parties? The election results will be much awaited not just by the direct stakeholders of the electoral process (political leaders) but also by crores and crores of people across India, all the more by those who have faith in the marvels of democracy and who believe that they have the power to change their destiny (by effectively using their sacred right to vote) and also brighten the prospects of their upcoming generations.
There is wide speculation about the outcome of this election. Psephologists (poll surveyors and analysts) and the poll pundits are busy analysing the likely election results. Well, here Ganesha has analysed the upcoming election astrologically. Read on and know the findings as deciphered from the writings in heaven.
Here are the major planetary transits in the coming days, which are likely to influence the voting pattern:
Major Planetary Events That Can Impact 2019 Election Results:
23rd March 2019 – Rahu Entered Gemini Sign
29th March 2019 – Jupiter Entered Sagittarius
10th April 2019 – Jupiter became retrograde in Sagittarius
22nd April 2019 – Jupiter will re-enter Scorpio in retrograde motion
30th April 2019 – Saturn will become retrograde
7th May 2019 – Mars will join Rahu in Gemini, besides Saturn and Ketu will be moving extremely close to each other
Astrological Alignment During Election & Result Date
It should be noted that several significant planetary events are taking place in a short span of just one-and-half month, which incidentally covers the time phase of the upcoming General Election 2019. This election is going to be the most important in the history of independent India. The result of this election will have a long-lasting impact on the destiny of India. It can be said that India is at a very crucial juncture of its socio-political journey.
Jupiter's Position Supports The Ruling Political Party
Jupiter's transit holds great importance because Jupiter is the Lord of the 8th House (House of Adversities) in India's Foundation Chart. As Jupiter is neither associated with the 10th House nor its Lord Saturn, the incumbent government (Modi Government) has a good chance to retain power. Strong Ascendant Lord is necessary for a stable government But Venus will be passing through the 12th House on the result date, which is not favourable for the incumbent government.
The X Factor – Saturn-Ketu Conjunction: It May Be A Deciding Factor
Strong Rahu and Saturn support a strong & stable government. Rahu is exalted and hence very powerful. But, Saturn in the 8th House points to weakness. It is detrimental to the interests of the incumbent government. But the retrogression of Saturn can reverse some malefic effects.
Saturn's Influence In The Past Elections
The most important factor Saturn will be in very close conjunction with Ketu and this may be a very complex planetary situation. It's going to be an important deciding factor in this election. It may cause a very unpredictable, surprising or shocking election result. It should be pointed out that close conjunction between Saturn and Ketu in Scorpio had delivered a landslide victory for Rajiv Gandhi in the 1984 Lok Sabha Election. On the other hand, Saturn-Ketu conjunction (which was not close conjunction) in Pisces had led to a fractured mandate in the 1996 Lok Sabha Election. As this time it's going to be close Saturn-Ketu conjunction, so it is likely that the election may lead to a clear majority and not a fractured mandate.
NDA May Even Surpass Its 2014 Tally, Hint The Stars
Though Saturn-Ketu conjunction may point to the possibility of a hung parliament, it is felt that in this case, the close Saturn-Ketu conjunction will help the Modi Government come back to power with a good majority. Thus, the X Factor (retrograde Saturn-Ketu conjunction) can even help NDA surpass its present mandate. NDA has a good chance to retain power as per astrology prediction.
Complex Planetary Alignment On Election 2019 Result Date
Adding to this, the transiting Moon on the result date will be in close conjunction with Saturn and Ketu & Mars will be aspecting it. It's really difficult to analyse the outcome of this election. But the event chart of the result date indicates an advantage to the ruling NDA alliance. Do you want to know your future in 2019? Read the 2019 Highlights Report.
Disruptive Influence Of Mars
It should be noted that the transit of Mars will be very important in deciding the election result. Mars' transit through Taurus and that too in Rohini Nakshatra (Constellation) can raise tensions. Saturn-Ketu conjunction will be in opposition with Mars-Rahu conjunction from 7th May 2019. So, the time phase from 7th April 2019 to 22nd June 2019 can be extremely sensitive. In fact, the entire time period till 22nd June 2019 can be very disruptive. Any event which may occur during this phase may have a significant impact on the result of Lok Sabha election 2019.
Conclusion: Who Will Win This Election?
This election will be the most important in the entire history of India. BJP is likely to come out as the single largest party in the election. NDA is likely to come back to power. NDA may even cross its earlier (2014) tally.
To Get Your Personalised Solutions! Talk To Astrologer Now.
Lok Sabha Election 2019 Specials:
1) Lok Sabha Election 2019 Date and Schedule
2) Will BJP Win 2019 Lok Sabha Elections?
3) Congress Prospects to Win in 2019 General Elections
4) Will Narendra Modi Win 2019 General Elections?
5) Will Rahul Gandhi Become Prime Minister in 2019? Astrological Prediction
6) Can Sonia Gandhi make the Congress Win in Lok Sabha Election 2019?
With Ganesha's Grace,
Acharya Bharadwaja,
GaneshaSpeaks.com