Who Will Win In Asansol In Lok Sabha Election, Babul Supriyo Or Moon Moon Sen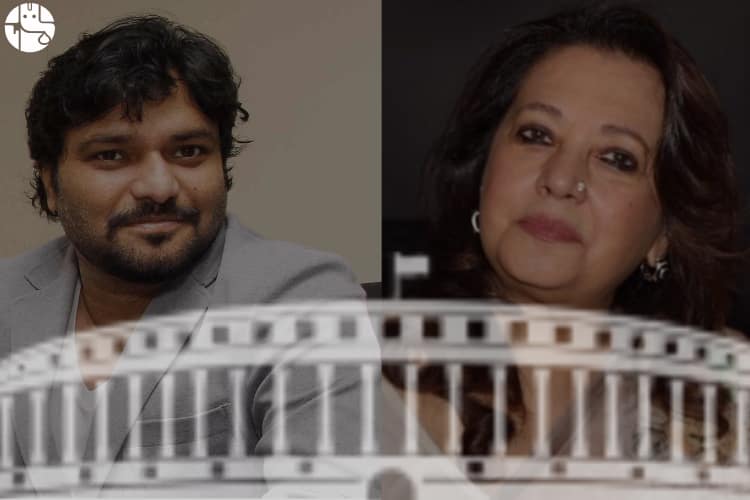 (Image Source: Internet) 
West Bengal politics has seen drastic changes over the last several years. The defeat of the mighty communists and the emergence of Trinamool Congress (TMC) as the main party in the 2011 Assembly election was a major development which altered the course of the state politics. It led to the end of 34 years of uninterrupted communist rule and made Mamta Banerjee the supreme leader of the state. Now, as India and West Bengal head to vote in April-May 2019, there is much to speculate about the outcome of this election. It is being seen that centre-right BJP is trying hard to make inroads into this state, which has so far leaned towards centre-left ideology. Several political experts have stated that we can't rule out the possibility of BJP's emergence as a force to reckon with in West Bengal in the upcoming election.
Well, the fight between TMC and BJP is also a contest between eminent individuals at the constituency level. This holds true all the more for Asansol constituency, wherein Babul Supriyo (BJP) and Moon Moon Sen (TMC) are pitched against each other in a fierce competition. Both of them have been associated with Bollywood and the Bengali cinema, so their contest is bound to have an element of what we call the filmi masala.
Babul Supriyo, the Indian playback singer, with credits in Hindi and Bengali cinema, has been campaigning in the seat for almost a month and sources in the BJP maintained that his, was one of the seats in the state, which was "almost certain".
Moon Moon Sen, on the other hand, has credits in Bengali, Hindi, Tamil, Telugu, Malayalam, Marathi and Kannada films. She joined the TMC in 2014 and is the daughter of legendary Bengali actress Suchitra Sen and Dibanath Sen, the great-grandson of the Diwan of Tripura.
So, it's not just a contest between BJP and TMC candidates, it may also seem like an unfolding Bollywood drama. Read on to know the future of this contest:
Babul Supriyo Vs Moon Moon Sen Electoral Contest: 
Babul Supriyo Election Details:
Political Party: Bharatiya Janata Party (BJP)
Constituency Location: Asansol, West Bengal, India
Date of Election: April 29th 2019
Moon Moon Sen Election Details:
Political Party: Trinamool Congress (TMC)
Constituency Location: Asansol, West Bengal, India
Date of Election: April 29th 2019
Babul Supriyo Birth Details:
Date of Birth: 15th December 1970
Birth Time: Unavailable
Place of Birth: Uttarpara, West Bengal, India
Moon Moon Sen Birth Details:
Date of Birth: 28th March 1954
Birth Time: Unavailable
Place of Birth: Kolkata, West Bengal, India
Astrological Highlights:
Planets In Babul Supriyo's Horoscope
In Babul Supriyo's Surya Kundli, natal Sun and Jupiter are conjunct in Scorpio. He is presently passing through Jupiter return, which can cause big success in life. Other planets are also supportive, so his path and success seem comfortable.
Planets In Moon Moon Sen's Horoscope
As for Moon Moon Sen's Surya Kundli, she is having Saturn's malefic influence over three important natal planets in the 10th house of politics. So, this inauspicious planetary combination will not help her much. Even though transiting Jupiter may bring in some optimism but the overall situation is unlikely to be good.
Future Not So Bright For Moon Moon Sen
The above mentioned planetary positions indicate that Moon Moon Sen will try her level best to draw voters. But Saturn's malefic influence may not provide her with the desired fruits of labour. In other words, she may not get the expected publicity nor adequate votes. Do you want to boost your career prospects? Buy the 2019 Career Report. 
Success Foreseen For Babul Supriyo
On the other hand, the planetary position of Supriyo's Surya Kundli shows a methodical approach and skilful attitude to please voters. This factor will help him gain a higher number of votes in this constituency.
Conclusion: 
Summarily, Ganesha holds the opinion that Babul Supriyo is likely to get desired success in Asansol constituency.
With Ganesha's Grace,
Acharya Bhattacharya 
The GaneshaSpeaks.com Team
To Get Your Personalised Solutions! Talk To Astrologer Now.