Who Will Win In Jadavpur In Lok Sabha Election, Anupam Hazra Or Mimi Chakraborty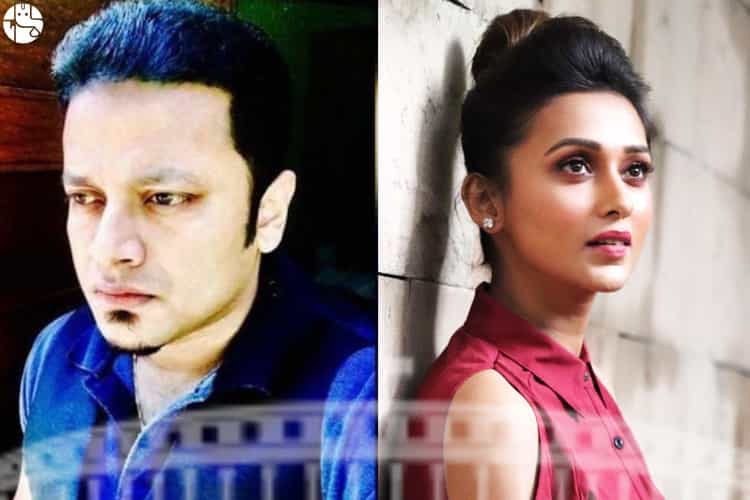 (Image Source: Internet)
It is said that the elimination of poverty and procuring prosperity is important for every society. However, the path to growth and development should come through the process of democracy. Because only then, there can be a better distribution of wealth and social inequality is likely to be lesser. Besides, people value freedom more than anything else, which can be guaranteed only through the practice of vibrant democracy. It is said that an open sky, even when ridden with ordinary conditions is preferable to a well-decorated, grand golden cage. So, in many situations, a healthy democracy stands taller when compared to economic affluence. And a big positive point for India is that democracy has taken roots and flourished here for the last seven decades.
Well, conducting a free and fair election is the gate to an effective and vibrant democracy. It is like an examination for the political leaders and parties, who are judged by the people for their performance in the 5 years term. And presently we are in the midst of General Election 2019. Apart from the BJP-led NDA and Congress-led UPA, there are a large number of regional parties in the fray. One of them is the Trinamool Congress in West Bengal, which is involved in a fierce contest with an emerging BJP. One of the important constituency in West Bengal is Jadavpur, where BJP's Anupam Hazra is standing against TMC's Mimi Chakraborty.
Well, Anupam Hazra is a prominent social work educator and development professional, who was expelled from TMC in January 2019. And Mimi Chakraborty is a famous actress who is known for her work in Bengali Cinema and television.
Read on to know the prediction for the outcome of this interesting election:
Electoral Contest Between Anupam Hazra And Mimi Chakraborty:
Anupam Hazra Election Details:
Political Party: Bharatiya Janata Party (BJP)
Constituency: Jadavpur, West Bengal, India
Date of Election: 19th May 2019
Mimi Chakraborty Election Details:
Political Party: Trinamool Congress (TMC)
Constituency: Jadavpur, West Bengal, India
Date of Election: 19th May 2019
Anupam Hazra Birth Details:
Date of Birth: 30th May 1982
Birth Time: Unavailable
Place of Birth: Shantiniketan, West Bengal, India
Mimi Chakraborty Birth Details
Date of Birth: 11th February 1989
Birth Time: Unavailable
Place of Birth: Jalpaiguri, West Bengal, India
Astrological Alignment:
Anupam Hazra
Saturn-Ketu are moving over the natal Ketu in Anupam Hazra's Surya Kundli. Saturn is aspecting the 10th House of Political Career. Besides, transiting Jupiter is aspecting the natal Sun-Mercury, which will be in Hazra's favour. The natal Sun-Moon's influences are positive for his success. The date of polling is 29th April 2019 when Moon will pass through the 10th House. Are you curious to know your future? Buy the 2019 Highlights Report. 
Mimi Chakraborty
On the other hand, transiting Saturn-Ketu are moving over natal Saturn in Mimi Charaborty's Surya Kundli. The transiting Jupiter will be aspecting natal Jupiter. On the date of polling ( 29th April 2019), Moon will transit through the 2nd House and move over the natal Rahu.
Hazra Will Garner Popular Support
The transiting Saturn indicates for Hazra a tough fight with his rival. Besides, it won't be an easy path for him. He will try hard to make his presence felt in the upcoming election. Jupiter will enable him to gather support from different sections of society. Besides, Hazra will be able to expand his voter base by his enthusiastic approach using his ability to strike a chord with the people.
Chakraborty Will Struggle Hard To Win Voters
On the other hand, Mimi Chakraborty will struggle to gain voters. Saturn-Ketu conjunction indicates that she will be unable to build the desired positive momentum during the election campaign. She will require lots of efforts to take on Hazra.
Conclusion
Considering all the planetary influences, Mimi Chakraborty may find it difficult to compete with Anupam Hazra in the upcoming election. So, Anupam Hazra is likely to beat Mimi Chakraborty by a narrow margin.
With Ganesha's Grace,
Acharya Upmanyu
The GaneshaSpeaks.com Team
To Get Your Personalised Solutions! Talk To Astrologer Now.