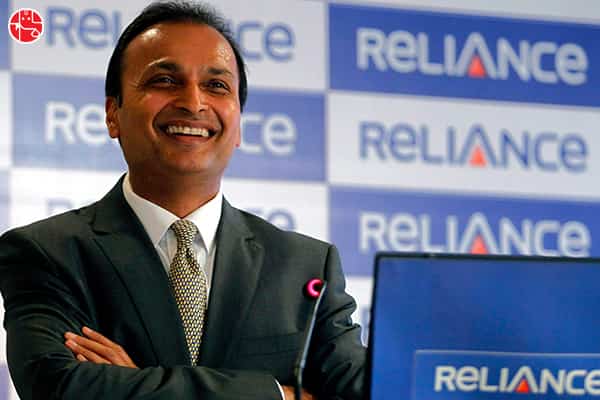 (Image Source: Internet)
Anil Ambani, the younger son of the illustrious Dhirubhai Ambani, commands an enviable position in the list of Indian business magnates. He is the Chairman of Reliance Group (also called Reliance ADA Group) and his net worth stands at a whopping US Dollar 3.3 billion as per the Forbes Billionaires List. He is undoubtedly one of the richest persons in India today.
But the question is whether he will be able to expand his business in the time to come. Ganesha has analysed his horoscope to know the future. Here are the findings:
Anil Ambani
Date of Birth: 4th June, 1959
Birth Time: Not Available
Place of Birth: Mumbai, Maharashtra, India
Surya Kundli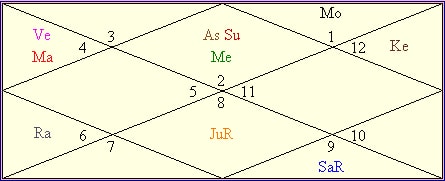 Planetary Positions In His Horoscope
Anil Ambani is born with a Taurus ascendant. Moreover, the Sun and Mercury are in conjunction in the 1st house as per Anil Ambani horoscope analysis. On the other hand, Venus and Mars are posited in the 3rd house. Besides, Rahu is in the 5th house, retrograde Jupiter is in the 7th house and retrograde Saturn is in the 8th house. Further, Ketu is posited in the 11th house and Moon in the 12th house.
Stubborn Attitude
Owing to the planetary positions, Anil Ambani is very hard working. But at times, he gets too stubborn according to his horoscope. Additionally, he is materialistic. Generally, Taurus natives are very calm by nature. But, when they get angry, they may cross all limits. This holds true for Anil Ambani. Also, as per his planetary positions, he can be very diplomatic when striving for success, which he intends to have at any cost. He is a good administrator as per Anil Ambani predictions. He takes good care of his family members (like his wife Tina Ambani), relatives and friends. He is very good as a host. He is hospitable and will make all-out efforts to entertain people. Anil Ambani is hospitable. That may help him in business. Will your good qualities strengthen your business?
Buy the 2019 Business Report and find out
.
Mood Fluctuations
Besides, planets suggest that he is very adventurous by nature. Also, he has developed a good reputation and connections with influential political persons as the Sun is posited in the ascendant house according to Anil Ambani birth chart. However, in certain situations, he may fail to take important decisions. The Lord of the 3rd house, Moon is posited in the 12th house,
Aries sign
and Bharani Nakshatra. Further, Ganesha feels that he is restless and energetic as Moon is posited in the house of losses. His mood fluctuations can damage his nobility. At such times he finds it difficult to connect with people, according to Astrology.
Not Much Progress In The Next Few Months
Currently, Anil Ambani is under the influence of Jupiter's Mahadasha and Sun's Antardasha. Considering this situation, he may get mixed results. Consequently, this period is less favourable for him but not very bad. This position of Jupiter and Sun will continue till 8th March 2018. Thereafter, he will be under Moon's Antardasha until 8th July 2019. Currently, transiting Rahu is passing over his natal Venus and Mars. Ketu is passing through his fortune house. Thus, he may face difficulties during this phase. His relations with people will remain strained. He may even face health issues. All these developments will have a direct influence on his Reliance ADA group which include companies like
Reliance Capital, Reliance Infrastructure, Reliance Power, Reliance Communications
. Stars don't see much good for Anil Ambani in the next few months. But will your financial fortunes soar in the time to come?
You can know this answer if you access the Free 2019 Finance Report
.
May Bear The Brunt Of A New Tax Regime
Anil Ambani may get reckless while undertaking business ventures. Besides, the final outcome of his efforts may not match the hard work which he had put in. Also, there are chances that he may develop differences with his partners or directors of the company. As per Anil Ambani's solar horoscope, Lord of the fortune house and profession house, Saturn, which is retrograde, is posited in the 8th house, Sagittarius sign and Moola Nakshatra. As Moola Nakshatra is ruled by Rahu, it is not a very good planetary placement. Anil Ambani may face legal issues from 26th October, 2017, when transiting Saturn will pass over his natal Saturn. His profits may decline due to the new tax regime and rising duties. This will affect his balance sheet according to
Vedic Astrology
.
May-Nov 2018 Period Not Good For Taking Important Decisions
Currently, Jupiter will be less supportive as it is transiting in the 6th house. Anil Ambani may face problems related to his employees. But the good part is that Jupiter will transit against the natal Moon. Hence, he may get some unexpected help which may be useful for him. The duration between 3rd May, 2018, and 6th November, 2018, may be full of challenges. Luck may not support him. He should avoid taking decisions during this phase. The period after December 2018 will be favourable for him. He will win back his enthusiasm. This will enable him to accomplish his tasks successfully. There are many challenges in his path, but he will also get opportunities in the future to get back his original form.
Ganesha conveys his best wishes to Anil Ambani for a bright future.
With Ganesha's Grace,
Subscribe Our Newsletters