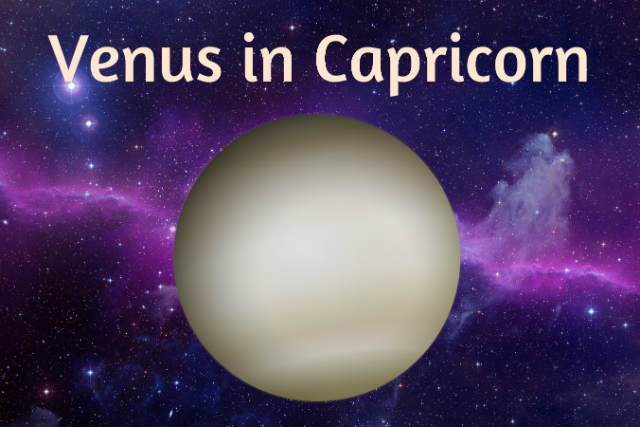 The transit of Venus through Capricorn is a very auspicious transit which helps in making your dreams come true. Venus is the planet of romance, attraction and desires, while Capricorn is a pragmatic Sign. Therefore, this transit indicates that your dreams and desires are about to become real. You may thus expect to be smitten by Cupid. You could form new love relationships, while those already in a relationship are likely to take things forward. However, Ganesha advises you to be realistic in your expectations. If you wish for something unrealistic you are likely to be disappointed. Relationships will become serious, even if you wish to take it easy.
Aries 
This transit will facilitate comfort and ease at your workplace. So buck up, pitch in and take advantage. You are going to get good rewards for your hard-work. It will help you to make fresh associations, tie-ups and business deals. Your associates/colleagues will help you to sort out problems. Improvement in your relationship with seniors and colleagues will make you able to take your career to the next level. You are likely to go on a business tour. 
Taurus 
Routine activities will not satisfy you. You want to get engaged in activities that expand your horizon. You would like to re-establish some old contacts. Foreign people and places may also appeal to you now. You will be tender and expansive in your approach when it comes to love. You may develop interest in someone with a very different cultural background from yours. Your luck will get a boost,  hence it would enhance your career and financial prospects. You may travel to some unknown interesting places and meet someone interesting while traveling.
Gemini 
During this transit, you may financially gain through your partner. There will be some confusions and disruptions in your love relationship. But you want a deeper union now. So, you would be inclined to make necessary adjustments and compromises in your relationship. The sharing of power, intimate and emotionally-charged topics will help you to revitalize and heal your relationship. 
Cancer
This transit will bring special attention to your partner. You will be interested more in one-to-one relationship. You may like to focus on your personal life more and may spend more time with your life-partner.  Your close personal relationship will appeal to you more and make you happy; hence you may at times avoid spending your time in group activities or casual relationships. If you are single, you are likely to enter into a committed relationship. 
Leo 
This transit may bring stiff competition and resistance at work place. Some of your colleagues/associates may pose difficulties. However, Venus will help you to resolve the problems through meaningful interactions with your colleagues and associates. Romantic and social activities may take place at your workplace. You may feel lazy and will tend to indulge in pleasure-seeking activities at your workplace. Socializing more than usual on the job may cause problems.
Virgo 
This is an expressive period for you. You shall feel more playful now. Creativity will manifest strongly. Your powers of attraction will increase and that will surely help you develop a fresh relationship or add flavor to your existing one.  However, you need to understand how best to project yourself in order to make a good impression. Make sure not to spoil your relations with females by your impulsive or dramatic behavior. Though this period looks favorable for your career, you need to concentrate more on job rather than wasting your energy in frivolous activities. 
Libra
During this transit, you will be especially attached to your home and family. You are likely to become more receptive, gentle and romantic. At times, you may become very sentimental or nostalgic. You will try to create a peaceful and harmonious atmosphere in your personal surroundings. Loyalty and sensitivity in your relationships are likely to become more important to you now. You might go on a pleasant trip. Income will rise and you will spend money to add luxury in your home.
Scorpio
You will be mostly cheerful and compassionate in your approach and will want to have intellectual debates on various issues with your beloved ones.  You will enjoy talking about your interests, and would like to exchange ideas. It will bring benefit through your siblings, communications, creative works or short trips. Your wit, cheerfulness, and verbal rapport will help you improve your relationship.  However, some expenses and purposeless journeys are also possible. You need to control your sensual thoughts and over-indulgence. 
Sagittarius
This transit  of Venus will push you toward the creation of better situations in your family life. However, you may have some restlessness when it comes to money matters. You will be inclined to add more comfort around you. Financial security, happiness, love and harmony are more important for you now.  Venus might empower your personal finances during this period. It is a good time to implement the plans that are pending to improve your family life. However, you must not take loans beyond your limits to increase comfort in your life otherwise it will be difficult to manage your budget. 
Capricorn
You will feel gentle and receptive in romantic matters. Pleasure-seeking activities will attract you strongly during this phase. You will pay more attention to your appearance to enhance your personality. You will be agreeable and cooperative in your approach. This transit will bring harmonious effects in your married life. This period will bring happiness, gain and prosperity in your life. Your interest will increase in arts, entertainment and literature. If you are single, this period will remain opportune to develop a fresh relationship. 
Aquarius
You may feel  stagnation in your love relationship during this phase. You may have strong desire to love and to be loved and to fulfill your internal desires you may spend more time, energy and money this time around. It can also be a time of ending some old relationship and look for fresh experiences. You may also get involved in some secretive social encounters. You may have financial gains but some wasteful expenses may disturb your financial planning. 
Pisces
You will be inclined to form harmonious social friendships during this time period. You will spend more time and energy related to group activities. You are likely to develop special interests through group activities. Your friendships and group associations may also help you find financial gain. However, your relationship will lack  depth and intimacy; hence, a sense of dissatisfaction may bother you. 
With Ganesha's Grace,