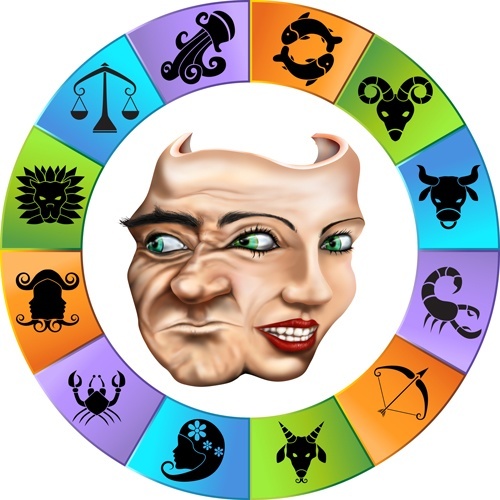 On, 12th July 2014 at 21:51:06 Rahu will enter Virgo and Ketu will enter Pisces. Their movements will affect each Sign differently.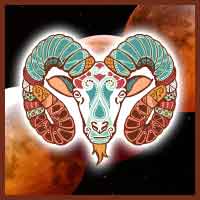 Aries
Rahu will be in the 6th House from your Natal Moon. This House signifies illness, enemy and job. While Rahu is in your 6th House, you may make enemies because of one or the other reason. However, you may also be able to defeat them. They may be some health troubles but when you go for health check ups, the reports would not reveal anything. You will have difference of opinions with your superiors at work.
---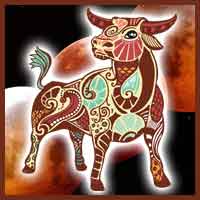 Taurus
Rahu will be in the 5th House, which signifies education, children and stock-market. Students will encounter obstacles on the academic front and lose their concentration. Ganesha strongly advises them to work harder and stay focused. Those who want to start a family may suffer from miscarriage because of Rahu's position in the 5th House. But with medical help and blessings of Lord Shiva, they may receive positive results in this regard. Stock-market investors and traders are likely to take faulty decisions and invest money in non-profitable scrips. Their money may remain blocked in those scrips.
---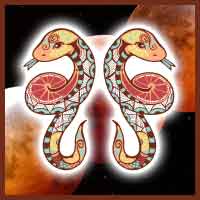 Gemini
Rahu will be in the 2nd House (signifies comforts, pleasure, happiness etc.) and Ketu will be in the House of Karma. You may take some negative actions or change your job under negative influences, foresees Ganesha. Those of you associated with land and building sectors, need to be extra careful now, as the possibility of incurring losses cannot be ruled out.
---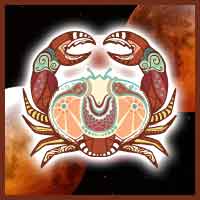 Cancer
Rahu will be in your 3rd House, the House of Apprenticeship, but it is not going to create very unfavourable situations for you; thanks to the favourable transit of Jupiter in your Sign. However, if you are associated with travelling and tourism, you may have to face some challenges during this transit. You may even feel that you are not getting enough results from your efforts that you have been putting in.
---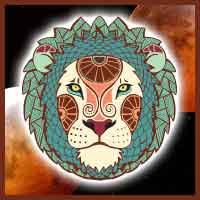 Leo
Rahu will now be transiting through your 2nd House, the House of Money and Material Goods. According to Ganesha, this is not a positive sign. Your family life may also get affected by Rahu's placement in the 2nd House. Your sharp comments may spoil your relations with near and dear ones. Decisions regarding monetary investments may turn out to be wrong. Your income may get curtailed due to some reasons. The inflow of cash may also become inconsistent. Aged people may suffer from eye problems. Problems may crop up out of nowhere leaving you shocked and surprised. Be prepared for any kind of contingencies, advises Ganesha.
---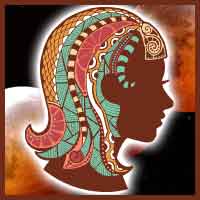 Virgo
Rahu will now be transiting over your Natal Moon – this will suffocate you on many levels. Rahu transiting through your Ascendant will disturb your health and mental balance, both. You may sometimes feel disappointed and dissatisfied for unknown reasons. You may have to work harder than expected to achieve the desired results, says Ganesha. Worship Lord Shiva to sail smoothly during this period.
---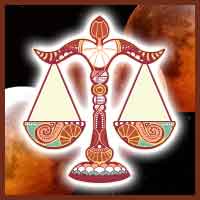 Libra
Finally, some respite! Life is changing for better, you will feel. However, the months ahead shall not bring extraordinary results for you. So, don't lower your guard. Rahu will now be in the Loss House, and post November Saturn will be in the Money House. As a result, there will be a sudden rise in the expenditure. Your budget is likely to go haywire because of that. Wasteful expenditure is foreseen. Ganesha advises you to stay away from government related matters and legal disputes. Chant Mahamrityunjay Mantra and worship Lord Shiva in order to save yourself from financial loss, damage and anxiety.
---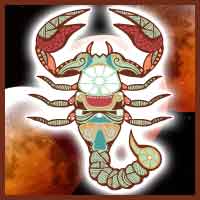 Scorpio
Rahu will be transiting through the Gain House, and according to Ganesha, this is not going to bring major negative results for you. You may feel that you are not getting expected results despite working very hard whereas others are finding success with lesser efforts. Students need to be more careful and concentrate harder as they may secure less marks than expected. Pregnant women would require taking good care of their health in order to eliminate the possibility of a miscarriage.
---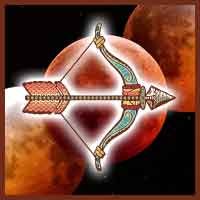 Sagittarius
Rahu will be transiting through the House of Karma, whereas Ketu will be transiting through the House of Pleasure and Comforts. As a result, you may become a stronger individual, but your business, profession, job, reputation may get disturbed under the influence of these shadow planets. Ketu will make you agitated and quite negative in general. You should worship an attuned
Ketu Yantra
to guard yourself against ill-effect of Ketu.
---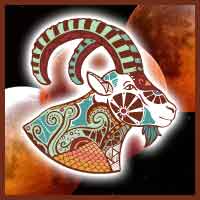 Capricorn
Rahu will transit through your House of Destiny and Ketu through your House of Apprenticeship now. Ganesha foretells that you will encounter some difficulties while travelling because of the positions of Rahu and Ketu. Health issues of elderly family members, particulary your father, may keep you tensed. Matters related to foreign lands and import-export business may also go through a rough patch. In a nutshell, Ganesha says that Rahu will weaken your luck. Consult an expert astrologer and seek guidance about which
gemstone
you should wear to boost your luck factor.
---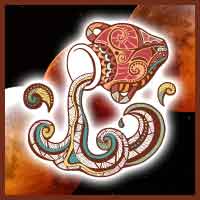 Aquarius
Rahu will be transiting through your 8th House and Ketu will be through your Finance House. As a result, you will have a difficult time balancing inflow and outflow of cash. You will have to struggle a lot in order to get possession of an inherited property. On the health front, it is advisable to postpone operations if possible. Under the influence of these two planets, you are likely to become harsh and blunt in your comments and end up getting in disputes with your family members. It is recommended that you worship an attuned
Shiva Yantra
to pass this phase as smoothly as possible.
---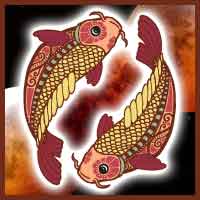 Pisces
Rahu will move through your 7th House, hence you need to take each step carefully, especially if it is about any kind of partnership. There may be difference of opinions with your business partner/s and spouse. Avoid being aggressive on the marital front, be cooperative and let the bygones be bygones. Also, avoid getting tangled in any kind of legal hassles. Your rivals may try to dominate your decisions and actions; be prepared for that.
---


Remember that these are general predictions. Rahu-Ketu's actual effect on your life may vary, as per their actual presence in your Personal Horoscope. Do you know how Rahu-Ketu affect your Horoscope, or how this major transit will affect you personally? Find NOW! Get a detailed, comprehensive and 100% personalised Rahu-Ketu Transit Report - answers, explanations and solutions on the basis of your unique Birth Chart.

Ganesha's Grace,
Dharmesh Joshi
The GaneshaSpeaks Team

You may also like to read: