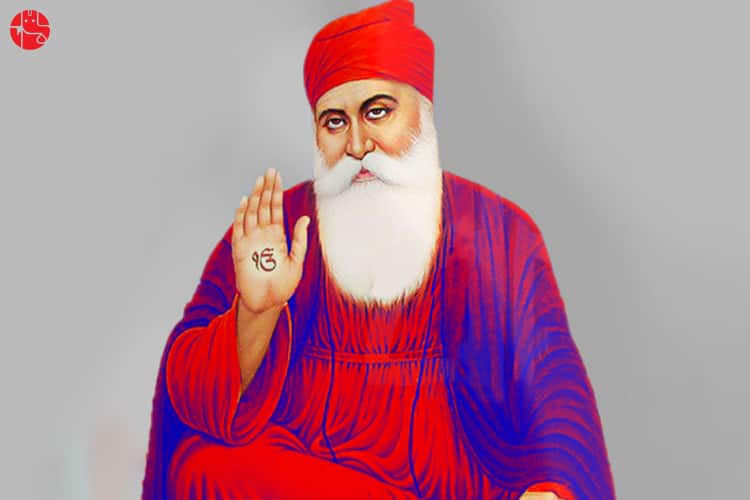 One of the most significant festivals of the Sikh community is just around the corner. Guru Nanak Jayanti will be celebrated on 12th November 2019, Tuesday. This will be the 550th birth anniversary of Sikh God – Guru Nanak Dev.
The auspicious occasion is also known as the Guru Purab or Prakash Utsav by the Sikhs as Guru Nanak is regarded as a medium of enlightenment for his followers all over the world. He devoted his life in instilling spirituality, morality, humanity, devotion and truth in his disciples.
According to the Hindu calendar, Guru Nanak Jayanti is celebrated on the full moon day of Karthik month. And as per the Gregorian calendar, the occasion falls in the month of October or November.
Life History of Guru Nanak in a Nutshell
Nanak Dev was born on 15 April 1469, to an accountant Kalyan Chand Das Bedi and Mata Tripta, in Talwandi village. He was born in a Hindu family but was surrounded by Muslims.
Nanak's elder sister was married to Jai Ram in 1475. He stayed with his sister and brother-in-law. He began working under Daulat Khan Lodi at a tender age of 16 years. He married Mata Sulakkani on 24th September 1487. They had two sons, Sri Chand and Lakhmi Chand.
Taking a step towards his endeavour for social justice and well-being of all, he became the founder of Sikhism. A few principles of Sikhism are faith, honesty, spirituality and humanity. For this great endeavour, the Sikh community revers Guru Nanak as the supreme power of their community. Guru Nanak's life came to an end in Kartarpur, Pakistan on 22nd September 1539.
Guru Nanak Jayanti – celebrating the legend
The birth of Guru Nanak, the founder of Sikhism, is known as a mark of divinity by the Sikh community. Hence, this occasion holds huge significance for the community.
Nanak Saheb was a staunch believer in one God. He believed that every individual can connect to God through sincere prayers. He discouraged any custom or tradition that needed the sacrifice of any living creature.
Like the holy book Gita, the Sikhs read the holy book Guru Granth Sahib, which is a sacred amalgamation of all the teachings and preaching of Guru Dev. It constitutes 974 hymns composed by Guru Dev.
Celebrations on Guru Purab
The Guru Nanak Jayanti celebrations are not a one-day affair. It is celebrated for three days. The Sikhs read the Guru Granth Sahib, in Gurudwaras, for two consecutive days and this practice is known as Akhand Path.
Just a day prior to the birth anniversary, the Sikhs hold processions and carry the Guru Granth Sahib in a palanquin. They also play instrumental music. The gatka team showcases the swordsmanship during the procession. This palanquin is led by Panj Pyaras. The Sikh warrior communities display the martial arts and battle skills like Khalsa Clan.
People carry the Sikh flag in the procession. The devouts sing Asa-di-Var early in the morning, in the Amrit Vela. Hymns are recited by priests in Gurudwaras. The Karah Prasad and Langar is prepared at the Gurudwara in the afternoon. The day-long kirtans are also conducted at the gurudwaras.
Guru Nanak Dev – A Spiritual Healer
Guru Nanak is respected and worshipped as a religious guru. He is also known as a spiritual healer. He started the composition of Guru Granth Sahib by contributing 974 hymns. He believed in selfless service to humanity, social justice and prosperity for all.
Not only the Sikhs, but people all over the world have faith in the miraculous powers of Guru Nanak. The celebration of his birth anniversary promotes communal harmony also. The festival is celebrated every year with great fervour and reverence to Guru Nanak Dev.
The Teachings Of Guru Nanak
Guru Nanak Ji's teachings have enlightened his followers and still continue to do so in the present day. They are as below:
1. There is only One God
The foundation of all of his teachings lays on this one. Guru Nanak says that there is only one supreme power and the ultimate truth. God has no enemies nor does he fear anyone or anything. He is timeless and can show his presence with his own grace to the beings he created.
2. Ego deters spiritual growth
One of the most threatful state is Ego in human beings. Following God's words is the key to cleanse your soul. Spiritual pursuit can only alleviate the pain which comes from hypocrisy and falsehood in humans.
3. The guiding principles - Vand Chhakkna, Kirat Karna, and Naam Japna
You should always share the portion of what you have with needy people.
You should earn money with honesty and without exploitation or any kind of fraud.
You should devote yourself to God and remember him by chanting his divine name.
4. Treat humans as equal
Guru Nanak's basic teaching indicates that there should be no discrimination based on caste, religion, race or status. You should treat all humans equally and with humility.
5. Womanhood and its greatness
Women should be revered more often and should be considered as equal to a man. It is a woman who gives birth to a man and creates the generations after that. There would be no one left in the World without a woman.
6. Ideal religion
There should be no advocacy in rituals, caste or idol worship. God is omnipresent and we shall remember him all times and serve all humans with equal respect.
7. The path to God
You can not perceive God with the senses. Only a true Guru can show you the path to God and take you to the divine shore of enlightenment.
To Get Your Personalized Solutions, Talk To An Astrologer Now!
With Ganesha's Grace,
The GaneshaSpeaks.com Team