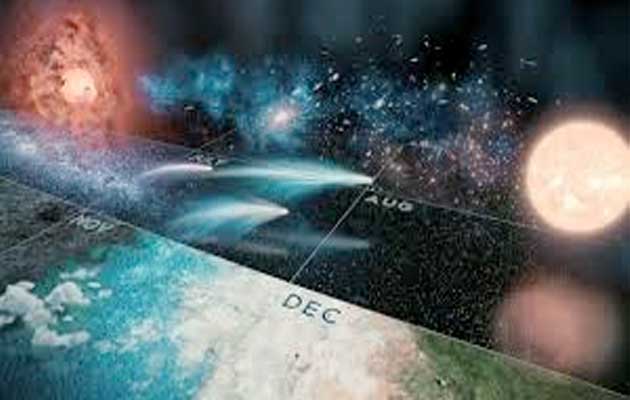 The Weekly Cosmic Calendar is meant to give you an overview of the planetary alignments, in general, as per the Western System of Astrology, for an upcoming week. These predictions or guidelines are not for specific Sun Signs; they are applicable to everyone generally. Given the broad scope of these predictions, do not expect them to be precisely applicable to every specific, micro-situation. Rather, take these predictions, classified into 6 major life areas as well as the overview, as broad guidelines or pointers, utilising appropriate advice to make your life better. May Lord Ganesha bless us all!

As per the Western tropical planetary positions

Overview (Starry Specials)
There had been a Sun, Mercury, Mars – Stellium in Taurus on 21st April 2015, and the effects of the same shall continue in this week as well. Given the fact that planetary combinations shall be pretty much the same, you can expect the vibes of the last week to carry on now too. The emphasis shall still remain on family and finances, and the outlook will be practical and realistic. Many of you may be busy making new investment plans or reviewing the past ones. The planetary alignment will encourage you to focus on monetary matters, all the while driving you to take mature and wise decisions. On the family front, though, there could be hot discussions, which could very well lead to bitter resentments, and therefore shall be best avoided. If arguments become unavoidable, try to sort things out through reason and logic. Decisions taken on these two fronts, finances and family, after 21st April would be firm and almost unchangeable, feels Ganesha. This is also a good time to make new and positive resolutions.

Career and Business
On the career front, this week shall demand a lot of hard work. Ganesha feels that you will not only have to work very hard yourself but also seek help from others to complete your tasks. Colleagues may cooperate, but they shall do so only at their convenience, which may or may not be in sync with your requirements. Meaning, your work atmosphere may not be altogether as per your expectations. At times there may even be some friction. Businesspersons will have to make vigorous efforts to make things move at a faster pace. Despite putting in such hard work, business growth may not be very satisfactory, feels Ganesha. If you are thinking in terms of changing the nature of your business, hold on for a while. However, professionals thinking of changing jobs can go ahead. Overall, this week is going to be very demanding both for businessmen and professionals.

Love and Dating
With Venus in Gemini, this week is going to remain so-so for love and related matters. Though you will be in regular touch with the person you love, you will not find the relationship going in the direction that you want it to go. You will have to play your cards smartly, and be diplomatic in your speech while interacting with your beloved to be able to convince him/her of your viewpoint. This week is not too good for starting a new friendship or forging a new relationship. Instead, you should try to maintain stability in existing friendships and other relationships.

Relationships and Sex
You shall share a good rapport with your parents throughout the week. If you need any kind of support from them, rest assured, says Ganesha, that you shall get it. With younger siblings, your relations shall be good but with elder siblings, you may face some disagreements, feels Ganesha. There are chances of gains through maternal family members. As far as sex is concerned, you shall not exactly set the house on fire with your passions, but you shall be fantasising about it a lot this week. The chances of enjoying regular sexual encounters are slim, although it may happen on the odd occasion.

Marriage and Children
During this week, you are likely to have a good time with your life partner or beloved. You shall be busy complying with your domestic responsibilities, irrespective of your gender, which shall leave you with little or no time to indulge in social activities or to hang out with friends. In fact, you may have to turn down some invitations to attend some important social functions. However, you shall not neglect your duty towards your children. You shall somehow squeeze out time for them and help them with their studies so that they perform better on the academic front. Those planning to start a family have the stars in their favour, says Ganesha.

Personal Life
Your personal goals this week will be clearly defined, as you have strictly set your priorities. You will find the right ways and means of achieving your personal goals. The big picture will be clear in your mind, although you may have to do some detailed planning on the micro level. You will also have to work much harder in order to reach your financial or career goals. Be extremely practical while taking any major decision regarding any area of life. Ganesha advises you to avoid depending on others and trust your own abilities. Do not say 'yes' to anything unless and until you are fully convinced. Do not invest money in any project unless you are sure that it will be lucrative.

Wealth, Property, Money and Finance
Venus, the Lord of the 2nd House of the Universal Zodiac, is in the dual sign Gemini. This indicates that there will be confusions galore regarding money matters. You won't be able to decide what to do with the money that you have on hand. And, you will not be able to take the right decisions regarding investments. If you have invested money in the stock market or in any speculative activity in the past, this week you can expect good rewards. This phase is also good for those who are willing to buy a new and better vehicle. Ganesha advises you to try hard and save money instead of spending it on unnecessary luxurious objects or leisure trips, which is not going to be easy as the temptation may be too high.

Subscribe Our Newsletters