Horoscope 2023 For All Areas of Life of Uttara Bhadrapada Nakshatra
Career and Business Horoscope 2023
You are likely to face some complicated issues at your workplace during this year. So, you will have to be very careful about the decisions you make which are related to your work or in business. Due to a lack of discipline and focus, even simple tasks may seem too hard to finish. Also, you need to keep patience and avoid taking stress too much. Taking stress or unnecessary burden may affect your prospects and objectives. If you are in business, be careful in your dealings with associates and those in authority.
Finance Horoscope 2023
During this year, times may not be so good. It indicates less than expected rewards and discontent. You may incur expenses and that might affect your financial planning. You will gradually be able to make organized efforts to achieve desired results regarding your finances. Positive vibes will follow; as a result, you will be able to manage your money matters efficiently. So, the year may end on a positive note.
Love and Relationship Horoscope 2023
This year is going to be very important for your love life and relationship matters but during the first half of this year, you need to watch for over-sensitive reactions or else it may make you somewhat unbalanced or uncomfortable. However, as the year progresses, you may be able to convey your feelings in the right manner. Also, you may be able to have much more clarity and stability in your love life.
Health Horoscope 2023
Auspicious aspects of planets may act as a safeguard for your health during this year. But, the hectic work schedules and rising stress levels will be exhausting your body particularly during the middle of this year. This year planets will demand discipline in your life. You will have to have a strong stress management this year in order to avoid health issues. Regular practice of Yoga and Meditation will be required.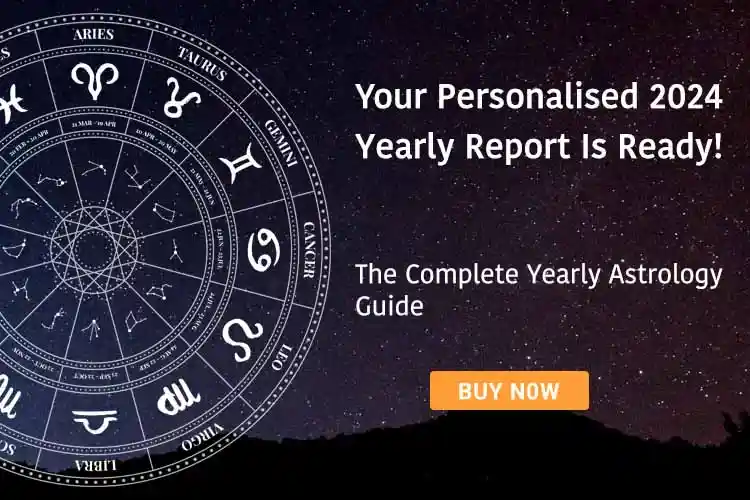 Share Your Problem, Get Solutions