Horoscope 2023 For All Areas of Life of Swati Nakshatra
Career and Business Horoscope 2023
Your position will be much improved during this year. Gradually you will gain eminence. It is likely to bring some good growth opportunities around the month of July 2023. But, in spite of your committed efforts you will not be able to push things ahead due to the certain planetary influences during the latter part of this year. You must keep yourself motivated as the planetary transit will make you enter into the new phase of progress in your professional journey during the ending part of this year. For business persons, it can be a good period to carry out the business and to communicate the new ideas and strategies for the business growth.
Finance Horoscope 2023
You may have a mixed phase in matters related to money during this year. Though you will be high on confidence and will be able to handle tricky situations well, it is suggested that you be a bit more cautious and calculative in your approach till mid of April 2023, There can be some unnecessary financial complications every now and then. Gradually, it may bring clarity, and you are likely to make good progress at the financial front. This may also help you to get some pending dues back and hence adding to your financial strength.
Love and Relationship Horoscope 2023
This year is likely to bring some noticeable event in your personal life and relationship matters. It may be however very much necessary that you take a more committed approach with matters that concern your heart. Don't ignite negativity particularly around the month of April and May 2023. Gradually, your positive aproach may draw your love your way. This year will help you to take your relationship to the next level of harmony and happiness.
Health Horoscope 2023
You may not have any major health issues this year but minor stomach-related health issues or some seasonal health problems may arise around the month of June and July 2023. Maintain a close eye on what you eat and beware of developing an eating disorder particularly during the latter half of this year. Strictly stick to a healthy lifestyle to avoid unnecessarily feeling sluggish or falling ill with some minor ailment. Your energy levels are likely to improve gradually during the ending part of this year.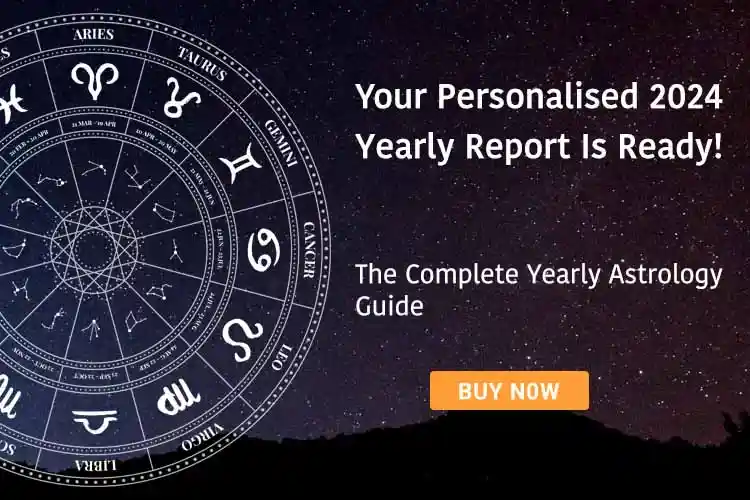 Share Your Problem, Get Solutions