Horoscope 2023 For All Areas of Life of Shatabhisha Nakshatra
Career and Business Horoscope 2023
You will work with confidence during this year. Also, you will be in the mood for experimenting with new ideas. Now you will also be busy with the conceptualization of your innovative ideas related to the development of your career. But it is important for you to keep in mind that you will need to present your ideas and views about a certain project with really good planning throughout this year. You should also know that rash decisions may not help you much this year. It will be a challenging and hectic year if you are in business.
Finance Horoscope 2023
Though you will be trying hard to meet your goals, things are not going to move smoothly this year. It would be better to avoid making any major move during this year. There may be a possibility of a new opportunity to work upon to enhance your financial prospects during the middle of this year but you may have to act with caution. If you are in business, the planets will also force you to formulate effective strategies to remove the bottlenecks. Some clever moves by you may help you to clear some pending issues gradually.
Love and Relationship Horoscope 2023
This is going to be a good year if you don't expect too much from your loved ones and family members. During the first half of the year sometimes you need to compromise if you want to see your partner happy. There are chances that your feelings may easily hurt during the latter half of this year. You could be emotionally irresponsible at times and the tendency to argue with others over silly matters may be high. You need to keep your cool and do not get frustrated while discussing some important issues in order to avoid major disruptions.
Health Horoscope 2023
During this year, you might feel some uneasiness. Some old problem may surface for which you need to take some medication. You will soon regain your vitality and productivity will increase as the year advances. You only need to have a balance lifestyle and effective stress management this year. It will work well in your favor and help you remaining fit enough. Exercise well and eat balanced diet to improve your immunity and strength.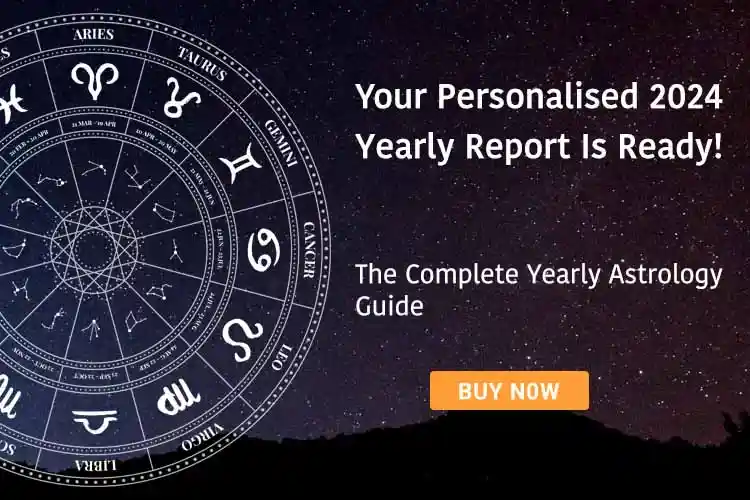 Share Your Problem, Get Solutions