Horoscope 2023 For All Areas of Life of Rohini Nakshatra
Career and Business Horoscope 2023
The year may begin with a positive note but as the year progresses, there will be some disturbances caused by your associates. This may irk you to an extent. From around mid of March 2023 the planetary positions will remain very supportive for any major changes at your career front. Keeping this in view, the latter half will be very much favorable for growth and gain in your profession. If you are in business, do watch out for your staff members and focus on employee welfare to win their confidence.
Finance Horoscope 2023
You will have some good earning opportunities this year. It will be equally a good time for you to invest money for the long term as the investments done during this year may bring good rewards in future. There may be some differences with your family members on some key financial issues around the month of April 2023 but, the planetary influences from around the month of June 2023 may make you able to resolve the issues efficiently.
Love and Relationship Horoscope 2023
There may be strong intimacy in your relationship this year but there may be less time to enjoy together in the beginning of this year. However, as the year progresses it may bring a fresh dose of energy and enthusiasm. Use this period from April 2023 to restore happiness in your relationship domain. You shall receive support from planetary positions and hence there may be some thrilling moments in your love life during the last quarter of this year.
Health Horoscope 2023
During most parts of this year, you will realize good health. You will regain your vitality and likely to be more productive as well. There will be some fluctuations in your health around the mid-year. Some uneasiness could lead to headaches and mood swings. But, such minor issues may not affect your energy levels much. The probability of stomach related problems is prominent, so extra care is advised. You will feel fresh and fine during the last quarter of year and hence the year may end on a satisfactory note for your health.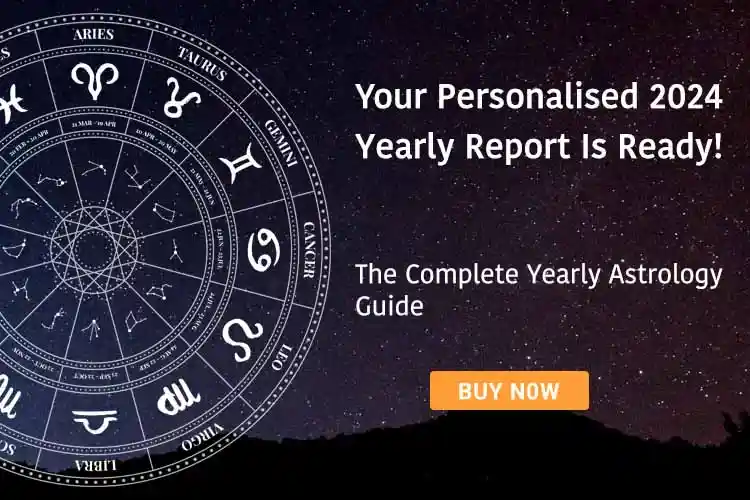 Share Your Problem, Get Solutions