Horoscope 2023 For All Areas of Life of Mrigashirsha Nakshatra
Career and Business Horoscope 2023
This year may bring some good opportunities for growth but you may remain entangled in getting done with routine tasks in the beginning of this year. There may be some hurdles, on account of your superiors or bosses. Try not to buckle down under the pressure. If you are in business, you may have to remain satisfied with the usual, regular stuff. However, the period from around 12th April 2023 may bring some positive developments and hence you can expect to have positive momentum during the latter half of year.
Finance Horoscope 2023
This year may bring some old financial issues to surface and hence you may require solid planning to deal with such issues. While planning your finances, keep enough provision for contingencies. The middle part of this year around the month of May and June 2023 is indicative of gains. Expect some enlivening and long lasting monetary gain in due course of time. Over the year end, you are prone to some anxiety due to some unplanned expenses.
Love and Relationship Horoscope 2023
There will be some positive development in your personal life and relationship during this year. Also, some old disagreement with your beloved one is likely to be getting amicably resolved now. But, flaring of emotions also needs to be effectively checked around the month of April 2023. The latter part of this year will augur well for bonds and alliances, especially new ones. However, refrain from getting too offensive and inconsiderate with your beloved ones during the last quarter of year.
Health Horoscope 2023
Planetary forces will mostly remain in your favor and hence your health may remain in good shape during this year. However, around the month of June and July 2023, discipline will be required in your eating habits. This period requires proper rest or sleep for internal healing. Regular practice of Yoga or any other spiritual activities can revive your energy. Planetary conditions will be much more favorable from around September 2023. Planets will be helping you build up strength and stamina.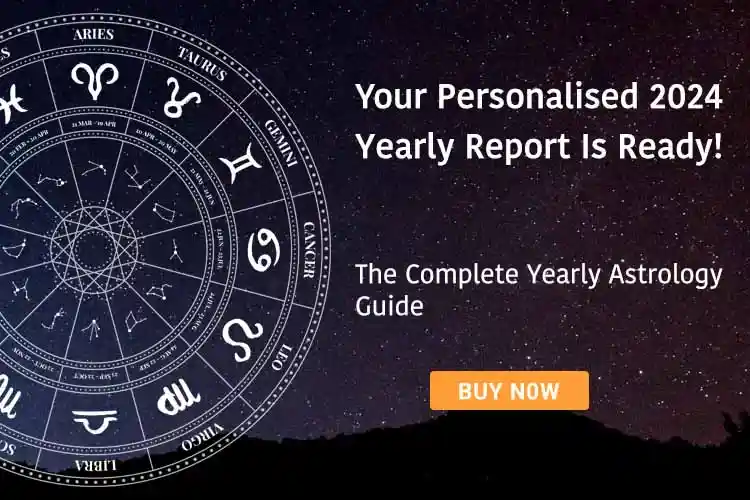 Share Your Problem, Get Solutions