Horoscope 2023 For All Areas of Life of Magha Nakshatra
Career and Business Horoscope 2023
This year looks extremely important for your career advancement. It is likely to offer you some good opportunities and options for progress. But, rash decisions may land you in troubles during the first quarter of the year 2023. It is therefore advisable to implement your plans in a stepwise manner and prepare for higher growth gradually. Any decisions that you take during the middle of this year may have a significant impact on your career trajectory. The latter half of the year will be the beginning of a new chapter in your career. It will generally be a favorable year for business growth. People doing business may have a good time during the ending part of this year.
Finance Horoscope 2023
You would be enjoying favorable financial conditions and most of the worldly pleasures during this year. It would be a period of financial gains and auspicious happenings particularly from around the month of April 2023. There would be gradual growth along with increased materialistic rewards during this year. You would receive better results during the last quarter of this year which altogether would bring happiness in your life. You will attain all the goodness and your financial status may become stronger.
Love and Relationship Horoscope 2023
The year looks good for your personal life and relationship but there may be times in the beginning of this year when you tend to ignore the needs of others and it may make it more difficult for you to find desired response and support. During such a period a spirit of cooperation is required in order to maintain your bonds. You must avoid overwhelming others with your dominating attitude in the middle of this year. However, the latter part of this year from around mid of September 2023 may bring better understanding and harmony in your love life.
Health Horoscope 2023
The beginning of this year is likely to be much better for your health and fitness. However, during the middle of this year around the month of June 2023, due to some emotional attachments or emotional issues, your mind will be a little upset. You will feel blocked and this may make you feel a little uncomfortable mentally. It might also affect your physical health to an extent. Make sure that you practice strict discipline in your diet, particularly while traveling and monitor your energy level closely to keep things firmly under control between June and September 2023. The ending part of this week will be better for your health.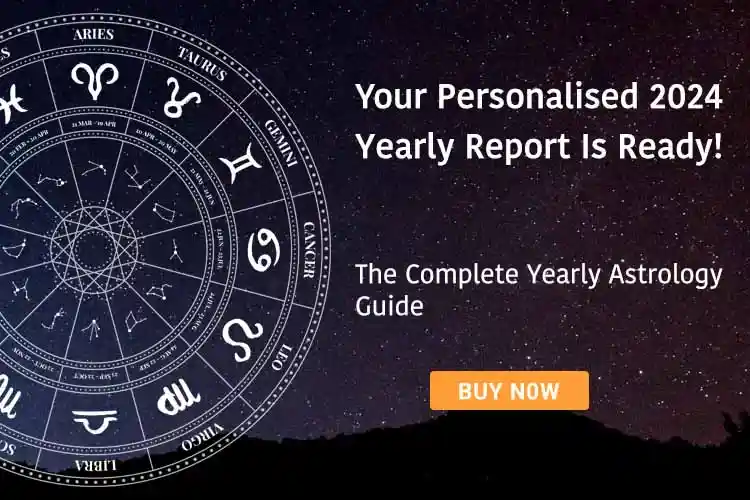 Share Your Problem, Get Solutions