Horoscope 2023 For All Areas of Life of Kruttika Nakshatra
Career and Business Horoscope 2023
The year will be progressive for matters related to your profession but the influence of planets may push you to assert your views more aggressively. Not to be rigid or else you may not be able to take advantage of planetary favor this year. Remain open to looking at things, through different perspectives particularly during the first half of year. And remain level headed, while handling matters related to your project or any business associations. In short, a balanced approach will be required to maintain growth momentum in your profession.
Finance Horoscope 2023
Fortunes will be on your side during this year but watch your word and do not make any hasty financial commitments till the end of April 2023. There may be some good earning opportunities for you from around mid of May 2023. Go all out, but just keep your logical brain working too. The latter half of the year will be a favorable time for you hence be ready to take a new leap. Good time for intense brainstorming in order to boost your financial prospects.
Love and Relationship Horoscope 2023
Though you will have ample planetary support, it would be better to go slow in matters of new relationships as the planetary movements may not be so supportive till the end of April 2023. It may be busy days, with not much happening, in the real sense in your love life. In your hurry to do something exciting, you may neglect some important commitments. However, as the year progresses, some cheerful moments with your friends or loved ones will rejuvenate you. You may enjoy some great ideas for rejuvenation around the year end.
Health Horoscope 2023
The beginning of this year looks somewhat difficult for your health hence you are advised not to take any physical risk here. Also, you will be required to watch your food habits and control till the end of April 2023. Make sure that you practice strict discipline in your diet particularly while traveling. Your health and energy level will improve gradually after May 2023. You can expect to have relief from any health problems but, you need to keep a check on your emotions and take care of your health throughout this year.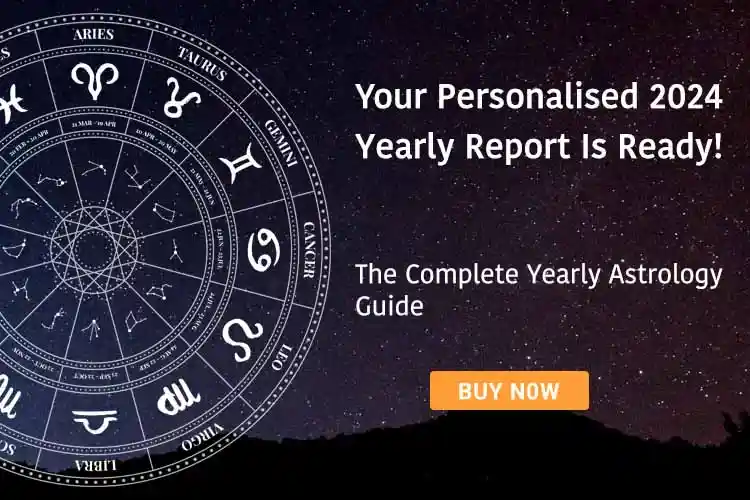 Share Your Problem, Get Solutions