Horoscope 2023 For All Areas of Life of Dhanistha Nakshatra
Career and Business Horoscope 2023
This year will be favorable for your career matters. Also, you will get the chance to make things work well with the help of your experience and your own perspectives. The first half of the year will be the right time to highlight and exhibit your real skills and knowledge. It will help you make progress during the latter half. If you are in business, you should showcase your abilities really well in order to make a positive impression on your clients which will definitely turn out to be favorable for you and your business.
Finance Horoscope 2023
During this year, your focus will be set on your future growth. Some vertical growth may happen during the first half of the year. Finances may get sorted, while you shall see a good amount of progress. However, what could probably mar a smooth flow of events would be your over ambitious attempt to gain easy money. Plan your finances well, and keep reserves for contingencies. This period will help only if you act with prudence. Any speculative activities for rapid growth may not help your cause. The latter half of the year may demand more effort and discipline as well.
Love and Relationship Horoscope 2023
The year may begin with a positive note but as the year advances, some negative vibrations and malefic energies may keep on creating some or the other small problems in your personal life. Relationships may also require effort and understanding. During the middle part of the year, you might be disturbed by a few personal or family issues. But, you are likely to spend quality time with your beloved during the ending part of this year and it will help you sort out some tricky issues.
Health Horoscope 2023
Favourable aspects of planets may act as a safeguard for your health during this year. But, the hectic work schedules and rising stress levels will be exhausting your body, particularly during the middle of this year. But, your vitality will remain good. This year planets will help you bring discipline in your life. You are likely to feel more energetic, fresh and more productive during the latter half of this year.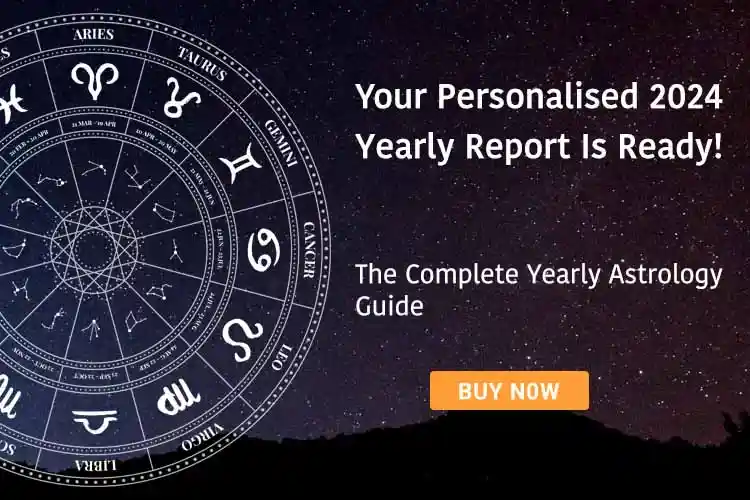 Share Your Problem, Get Solutions