Horoscope 2023 For All Areas of Life of Chitra Nakshatra
Career and Business Horoscope 2023
The impact of planets is likely to make you confident during this year and as a result your career will get positive momentum this year. There can be some important development mostly positive at your workplace around the month of April and May 2023. As the period advances, you will be able to perform well, and hence you must take advantage of this period to finish off and resolve some important pending matters. If you are able to apply your skills and talents well, the last quarter of the year will make you able to grab important projects.
Finance Horoscope 2023
This year would lead you to financial growth. During the middle part of this year, you can expect to get more earning opportunities. It will also help you to resolve some pending issues regarding your property or inheritance. Profits and rewards would be high. Social and financial heights would grow further, and it would bring happiness and satisfaction in your life. However, there may be some unexpected expenses around the end of this year which might disturb your financial planning to an extent.
Love and Relationship Horoscope 2023
This year may provide you an opportunity to bring a fresh air of joy in your personal life. It will help you to achieve whatever your heart is set on. It is likely to help you to discard irrational fears. During the middle of this year around the month of May 2023, you will be ready to manifest your emotions and feelings. As the year progresses you will be motivated to expand your emotional world. However, you may at times feel low during the latter half but stay motivated as this can get you a real opportunity around the ending part of this year.
Health Horoscope 2023
You may have good health during the majority periods of this year but some uneasiness could lead to headaches and mood swings during the latter half of year. Too much work-related stress or traveling may make you feel tired. If you have had any health issues in the past, you may have to take extra care. However, nothing very serious is foreseen. Make sure that you practice strict discipline in your diet and keep your nerves calm to remain fit and fine.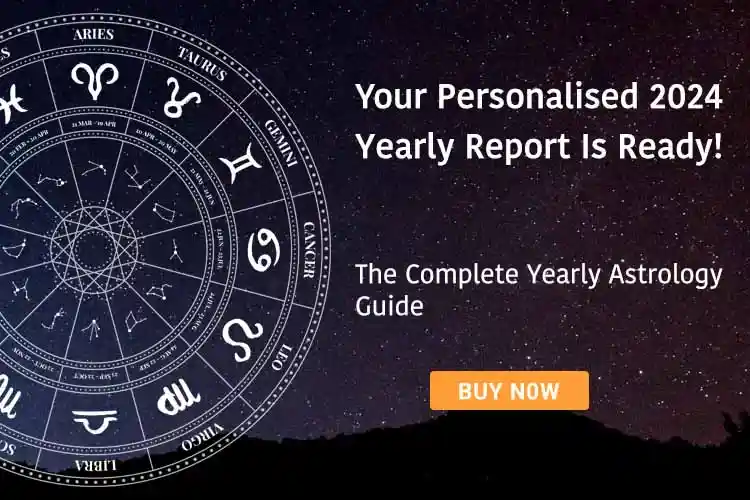 Share Your Problem, Get Solutions