Horoscope 2023 For All Areas of Life of Ashwini Nakshatra
Career and Business Horoscope 2023
This could be a very hectic yet highly productive year for your career advancement. Expect a good support of your luck in matters related to your profession this year. A meaningful association with some influential persons can be developed now, which may help you significantly. However, you may experience a challenging time around the first quarter of the year. If you are in business, you must avoid taking undue risk till the end of April 2023. The period starting from May 2023 is poised to also help in areas like personality development and refinement of communication skills. The latter half of the year 2023 may bring good results of your efforts.
Finance Horoscope 2023
There may be some good opportunities for financial gains during the year 2023. Though you will soon realize during the first quarter of year how difficult it is to make money but easy to spend. Incidental expenses may crop up suddenly this time around. In view of this keep enough provision for unplanned expenses. Your income may rise from around the mid of April 2023. You may have some good opportunities to invest money to get handsome returns during the latter half of the year. However, the impact of planets will make you aware of hazards of high aspirations and ignoring your limitations. So, it would be ideal for you to go slow this year.
Love and Relationship Horoscope 2023
There may be good planetary favor for the matters related to love and relationship this year. But, in the beginning, it may also make you temperamental. Be careful as you may get angry at not getting due support from your close ones around the middle of this year. Relax and try seeing their perspective too. The latter half of this year will be comparatively much better and it may help you to resolve some misunderstandings through meaningful dialogue with your beloved. Some thrilling romantic moments around the year end may bring back fresh air of joy in your life.
Health
Health Horoscope 2023
Your overall health condition will remain satisfactory during this year. However, vicissitudes in health are possible, perhaps mostly due to some stress and emotional draining during the first half of the year 2023. There are some chances of some digestive troubles. You should take a proper diet when you are feeling out of sorts and high and dry. The latter half of this year will help you handle your health in a better way. You will be able to maintain enthusiasm and energy level due to better stress management.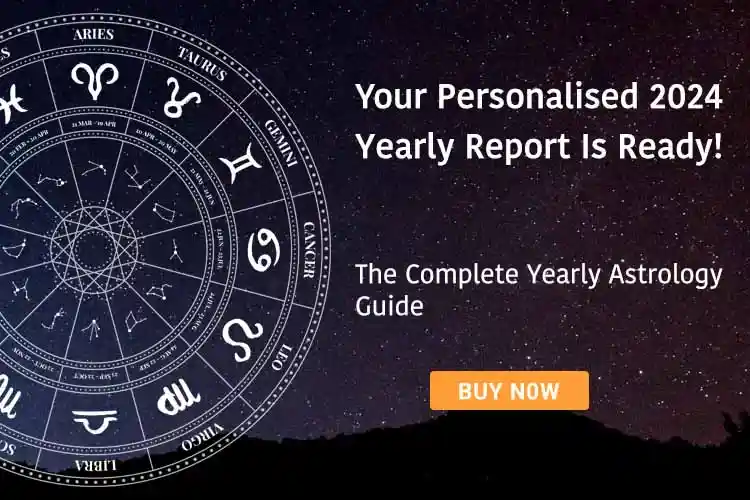 Share Your Problem, Get Solutions