Horoscope 2023 For All Areas of Life of Anuradha Nakshatra
Career and Business Horoscope 2023
The year may begin with a positive note but around the month of April 2023, your fortune may fluctuate and there may be some situations, wherein you may feel that things are not moving as per your expectations. The best way to handle this period is to do your best to strengthen your base. If you are in business, you should remain calm and compose and deal with situations in a practical and acceptable manner as the period around the year end is likely to bring more earning opportunities. It will be a year to act with patience.
Finance Horoscope 2023
You may have good income flow during this year. But, due to some unexpected issues, you might feel some commitment pressure between April and July 2023. Gradually as the year advances you are likely to have steady improvement and better earning opportunities. You would get involved in various pursuits either professionally or personally to raise your financial gains. The period from around 2nd October 2023 could also be a good time to put in action long conceived plans.
Love and Relationship Horoscope 2023
This will be a good year to strengthen your relationship with your loved ones. As the year progresses, the planetary influences may make you aware of your weaknesses and it will help you to learn what exactly you are lacking. It will help you to improve. Your positive attitude may help you sail through some tricky situations that you are likely to face around the month of May and June 2023. You can expect a brighter period during the latter part of the year.
Health Horoscope 2023
Though your health may remain in good shape, your energy and vitality will not be up to the mark during the first quarter of the year 2023. But gradually, the supportive planetary influences will help you to regain your fitness level. However, you may feel very occupied and there can be some unknown stress on your mind, just for nothing. This might affect your energy level to an extent. Also, you might confront some health issues due to laziness or overindulgence.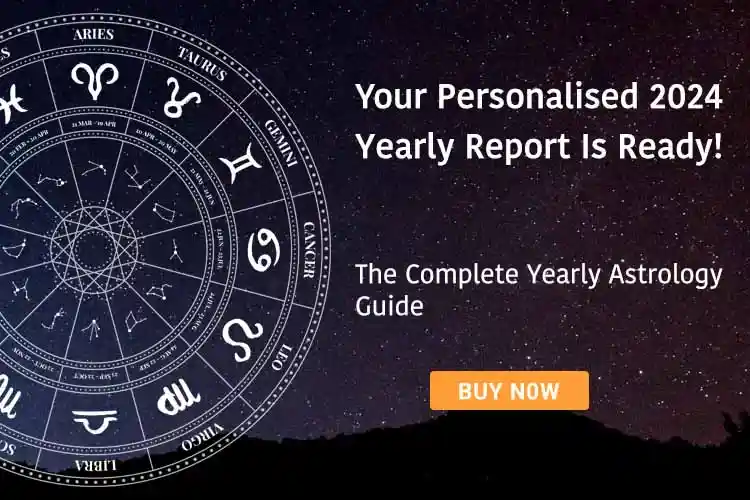 Share Your Problem, Get Solutions