The developing Indian Stock Markets shall surely give a good earning opportunity to the investors in 2015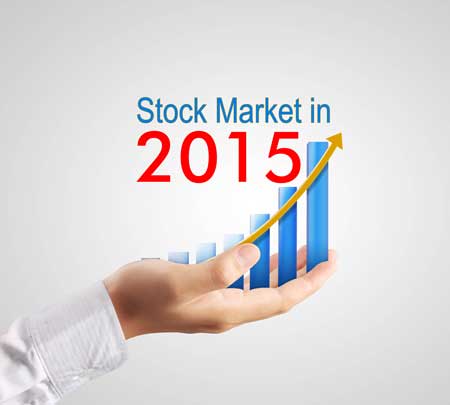 Foreign companies and investors are expecting new growth opportunities in India, after the Narendra Modi led Bharatiya Janata Party (BJP) came into power with an overwhelming majority to form a government at the centre. In fact, this was also mentioned in the 100 day report of this new government. However, the Indian stock market is currently less bullish, as compared to the time during the recent lok Sabha elections, when the Indian citizens were expecting Modi to become the Prime Minister of India. Nonetheless, the stock markets have maintained a specific range with narrow fluctuations, which indicates a steady economic growth for the country. Further, based on the planetary positions, following is the prediction for the Indian Stock Market during the forthcoming new year, Vikram Samvat – 2071, which starts from 24-10-2014 as well in the year 2015.
The Nifty was at 6237 during last year's Diwali and currently it is at 7963, which means Nifty has progressed by 1726 points in that last one year. Nifty had also reached the peak of 8180, while had bottomed at 5933, during the past year. Hence, it was a good time for long term investors.
At the beginning of the new year Vikram Samvat – 2071, in last week of October 2014, the benevolent Jupiter will be transiting through its Sign of exaltation, Cancer. Whereas, Lord Saturn will be transiting in its Sign of exaltation, Libra. However, Saturn will soon change Signs and shall move to Scorpio in November 2014, and stay in this Sign for the next 2.5 years. Moreover, around the middle of the year 2015, Lord Jupiter will enter the Zodiac Sign Leo on 14-07-2015. Besides this, it is also necessary to examine one's Birth Horoscope to know about individual destiny, and predict whether a particular person shall gain or lose, by dealing in the stock market or speculation related activities.
Regarding the stock market predictions, Ganesha feels that the investors shall get a chance to rearrange their portfolio during this new year. You may enter and exit 4 to 5 times during the year, and yet earn a considerable amount of money. Further, the stock market may witness a bearish trend from the period from Diwali 2014 still the first week of January 2015, especially when compared to the prior period.
Moreover, Lord Saturn will change Signs and move into Scorpio from November 2014 onwards. This shall also affect your Personal Horoscope and make new equations therein. Hence, whether the coming days are favourable or not shall largely depend on the planets positioned in your Personal Horoscope. Anyway, as mentioned earlier by Ganesha, there is a possibility of profit booking. Thus you should keep this in mind, and take buy and sell decisions accordingly. Plus, you should remain extra cautious during the period around 03-12-2014, advises Ganesha.
Friends, Ganesha would also like to remark that instead of only depending on your destiny and making blind decisions during the period from 13-01-15 to 30-01-15, you are advised to decide as per the prevailing trends at the stock market. Besides, March 2015, may prove to be a very critical month. Hence, you should remain very watchful while trading, and especially keep away from F&O or Call/Put. Moreover, Mars and Ketu will be in conjunction, around the period from 09-02-2015 to 06-03-2015. Hence, Ganesha feels that in comparison to the earlier period, the stock market is likely to witness a downward trend, due to profit booking. However, overall the stock market shall maintain its position or a specific level.
Further, three planets the Sun, Mars and Ketu will be in fire element in March 2015. Hence, Ganesha says that March 2015 shall be a critical month, due to this strange planetary alignment, if you happen to be investing in the stock markets. Moreover, you should be extra cautious around 26-03-2015 and 31-03-2015, as big players may be less active due to end of the financial year. Besides, the planets are also less favourable around this period. Further, the stock market shall witness a specific pace after the first week of April 2015. In fact, Jupiter will be retrograde in April 2015, hence as far as possible, you should adopt the approach of achieving high turnover by lowering the profit margin, and trade accordingly. Moreover, you are advised to do jobbing, during July and August 2015. Besides, Jupiter will change signs and enter Leo in July 2015, which shall also affect your personal Horoscope. Further, you are likely to witness profit booking during the first two weeks of September 2015, whereas till the first week of October and November 2015, you may witness a gradually moving upward trend. Actually, this shall be a good opportunity to book profit and move ahead, for those investors who had invested during the bearish period, which prevailed earlier. Moreover, during the latter part of November and in December 2015, the stock market may remain slightly dull. Thus, Ganesha says that you may re-enter during this period.
Further, the World Bank hopes that the GDP of India shall improve during the year 2015-16. Besides, due to the industry oriented policies of Prime Minister Narendra Modi, foreign investors are also getting attracted towards India. This news shall surely make a positive impact on the stock market, however the tangible benefits shall be visible, only when the actual investments come to India. In short, during the current period, although the news may be about a bullish trend, it shall exist for a short period. Hence during this year, investors are likely to gain more by buying and selling periodically. Moreover, long term investment, especially in infrastructure, energy and banking sector companies, may fetch good returns.
Want to know how the year ahead will be for your business? Avail Business Report 1 Year now!
With Ganesha's Grace,
Dharmeshh Joshi,
09909941816
www.GaneshaSpeaks.com
You may also like to read: